Alma-nac Architects specifies Cupaclad rainscreen cladding at new home near Pett in Essex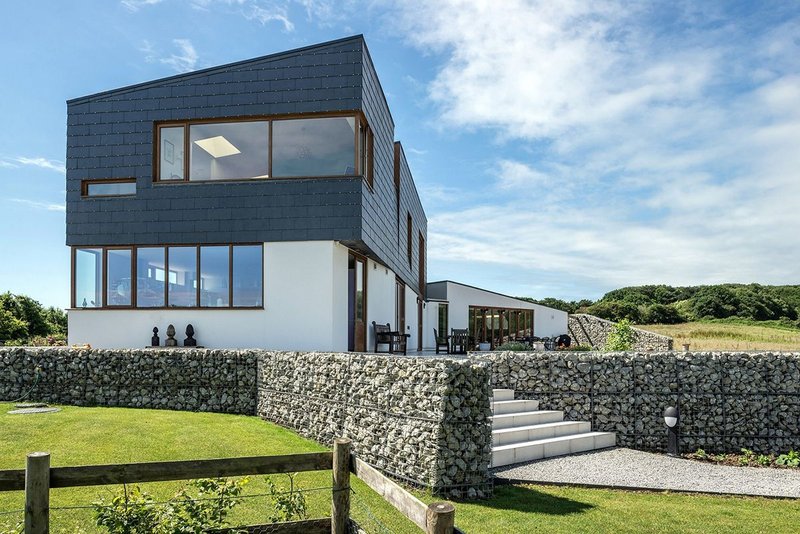 Cupaclad rainscreen cladding on a new build house near Pett in Essex, designed by Alma-nac Architects.
Cupaclad rainscreen cladding system has been specified for the refurbishment of a contemporary dwelling located near Pett in South Essex, designed by Alma-nac Architects. The family home combines sustainability with an eye on the future. The house, which has an internal floor area of 400m2, was completed in 2014, after a construction period of 18 months. This private residence standing on a hilltop along the Sussex coastline was built to replace an old, undistinguished bungalow.
The aim of Alma-nac architects was to create a building that makes the most of its enviable location in the natural environment, offering 360° views. The upper level of the Split House features Cupaclad 201 Vanguard, helping to prevent moisture, while enhancing the contemporary look of the house. The architects also underscored the desire to engage with the environment, and Cupaclad 201 Vanguard gives it an additional boost to fit into its surroundings.
Cupaclad 201 VANGUARD is a natural slate rainscreen cladding system with visible fixings. It combines stainless steel clips with slate texture to give a touch of modernity and reduce installation times compared to other ventilated facade systems.
Cupaclad systems are lightweight, easy to install and they help to create a modern building appearance. In new constructions and in renovation works, Cupaclad slate cladding systems can be adapted to every architectural design. They show off the extraordinary natural properties of slate, as well as help to improve the efficiency of any building and giving it a unique character.