Now that the benefits of energy-efficient offices are beyond dispute, the challenge is to keep up with the technology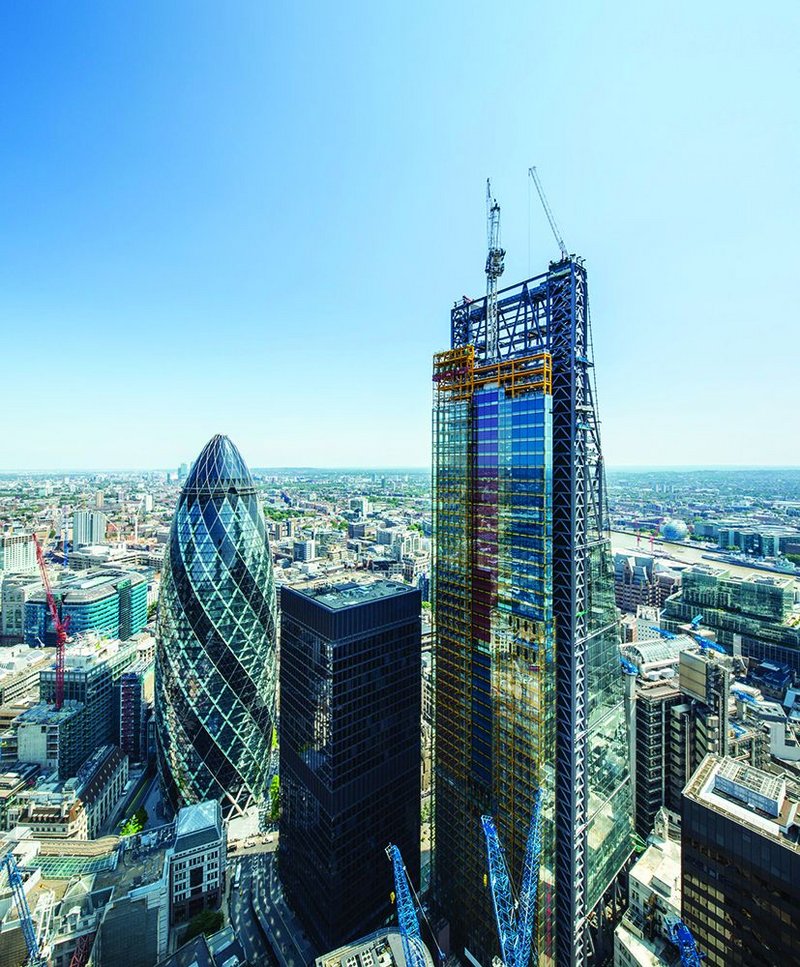 The distinctive form of British Land's Leadenhall Building rises on the city skyline
Attitudes to sustainable office design have undergone a dramatic U-turn over the past 10 years as clients have moved from being reluctantly required by legislation to modify their buildings under BREEAM or LEED to making it a core part of their corporate philosophy and key to how they present their buildings to future tenants.

Environmentally sound, energy efficient offices are increasingly sought-after by tenants looking to cut their operating costs and back up corporate environmental and social responsibility goals. There is also evidence that sustainable buildings lease well in a weak market and improve occupier well being.

Two high-profile office developments, the Shard at London Bridge and the completing Leadenhall Building in the City of London, show how even Europe's largest, most complex and densely occupied office blocks can dramatically reduce energy demand and use by including sustainable materials and technologies.

The Leadenhall Building

The 47-storey Leadenhall Building has become famous for its wedge-shaped 'cheese grater' profile, which features a highly transparent double-skinned glass facade on office levels 5 to 45.

Designed by architect Rogers Stirk Harbour + Partners and services engineer Arup, it comprises an outer single-glazed laminated glass screen and an inner double glazed system that functions as a weather-line and thermal envelope. The space between, which varies in width from 900mm to 1,300mm, is fitted with computer-controlled solar shading blinds able to adjust to three pre-set positions in response to different levels of solar radiation.

'The system ensures that when the office floors require cooling, any solar heat absorbed by the blinds becomes trapped in the cavity. Then it rises naturally and vents out at the top as fresh air is drawn in from below,' explains Andrew Young, project architect at RSHP. 'The practical upshot is that the building's interior is not heated by the sun, reducing both the energy needed to keep it cool and the size and extent of air conditioning plant.' As a result the facade achieves an impressive solar heat gain coefficient, or G value, of 0.12 – 0.15, depending on the elevation, compared to more conventional office facades whose G values range from 0.25-0.35+.

Energy efficiency is further improved by taking a floor by floor approach to air supply, with separate air handling units on each level to allow individual tenants to select specific environmental conditions or operating hours. Each unit also includes a heat-recovery system between the intake and exhaust.
We estimate the floor by floor approach could reduce the energy consumption associated with moving air by around by 30%
'The floor by floor approach is unusual and much more efficient than running centralised air plant when just a few floors are occupied,' says Andrew Sedgwick, project director at Arup. 'We estimate that it could reduce the energy consumption associated with moving air by around by 30%. Installing separate units might be considered space inefficient, but putting them within the northern core means it hasn't affected office floor space.'

The building was designed to meet demanding sustainability requirements set out by client British Land and it achieved a BREEAM Excellent rating in 2011. Although pre-planning permission for the scheme pre-dated any statutory requirement to include renewable ­energy technologies, heat exchange pipework was installed in some of the foundation piles to create a ground-sourced heating and cooling system to provide climate control for the landlord areas that run 24 hours a day.

British Land might also install a 20m-high, 60m-long solar photovoltaic array on the top five floors of the sloping south facade, which have been identified as having significant potential and have the necessary power infrastructure and structural support in place.

Energy conservation technologies in the building include LEDs and fluorescent luminaires controlled by movement sensors in all common areas. A destination control system co-ordinates 20 scenic passenger lifts that run up the north facade and will use around 15% less energy than a conventional system, where empty lifts must often travel long distances.

In addition to low-flow sanitary fittings and aerating taps in wash rooms, an automatic shut down function cuts off the entire water supply to wash rooms when no movement is detected for 10-15 minutes. 'If a tap is left running or the flush mechanism on a toilet malfunctions, water can't run indefinitely. In a building this height, where water is pumped up over 200m, it potentially saves a lot of energy,' says Sedgwick.

British Land wanted extensive metering of hot and cold water, space heating and chilled water services. As a result, each tenant will be charged only for its exact consumption rather than paying a typical flat-rate service charge, which gives them an incentive to conserve energy. 'The system's extensiveness and granularity is impressive and users will be able to see in very fine detail where energy is being used, which can inform regular reviews of how to save energy. It will also enable fast detection of potentially wasteful events,' concludes Sedgwick.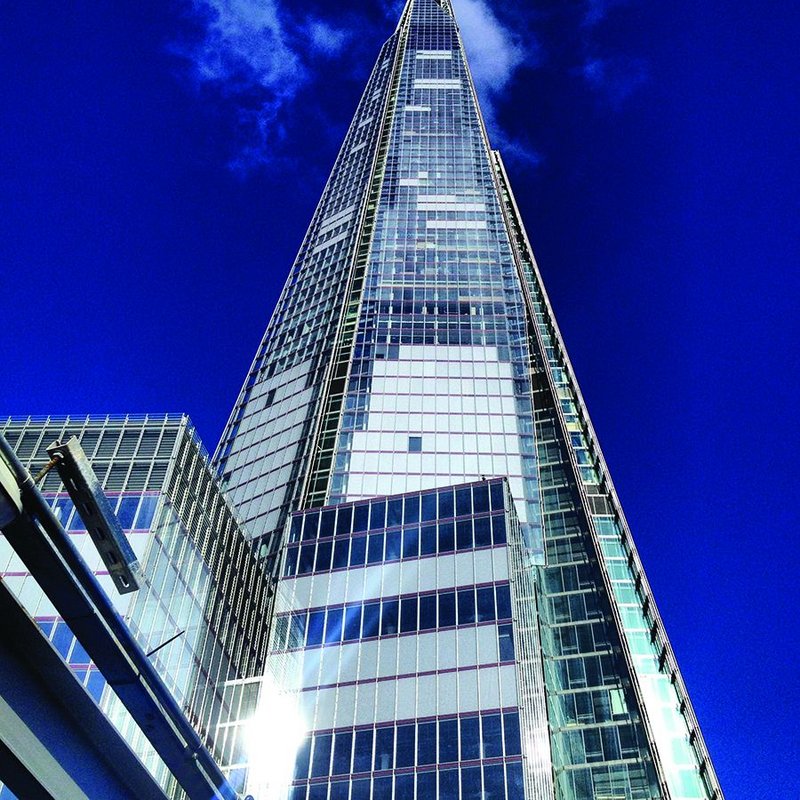 The Shard

The sheer size of the Shard and its sensitive location next to London Bridge station required a lengthy design and development phase, beginning almost 14 years ago when environmental building legislation and client awareness of sustainability issues were still emerging concerns.

Nevertheless, Renzo Piano Building Workshop's (RPBW) detailed design achieved an 'Excellent' rating under the first version of BREEAM, introduced in 2006, and runs around 25% more efficiently than a conventionally-built office block with an estimated annual carbon footprint of 24kg of CO2/m2, not far behind some of the world's greenest buildings that range between 15-18kg/m2.

The £435m, 310m high mixed-use tower includes 25 office floors and its shape, combined with low floor-to-floor heights, means a facade-to-floor plate ratio of just 42%, drastically cutting the heat energy lost through the walls.

'The extra natural daylight means less energy is needed for artificial lighting and for cooling during the day,' explains project architect Joost Moolhuijzen. 'On a sunny day, when ambient temperatures reach a certain level, blinds on the internal skin are automatically lowered.'

Reflected heat is trapped in the double-skinned facade and naturally ventilated through the top of the building. This added heat resistance gives the facade has a G-value of just 0.12.

Internal lighting is provided by low power 5W LED bulbs, and lighting around the perimeter of each floor can be switched off independently of the main floorplate when required. The building's energy demand is further reduced by double decker lifts and a destination call system designed to group together workers travelling to odd or even numbered floors.

Day-to-day heating and power requirements are met by a 1.1MW onsite gas CHP plant, which converts fuel to electricity and recovers heat from the engine to produce hot water. This is, however, less efficient than newer generation CHP plant, such as the fuel cell-powered system in Raphael Viñoly's Walkie Talkie tower.

A large number of energy sub meters have been installed on services across the Shard, with consumption measured and recorded every half hour.

'We have been co-ordinating with different tenants and monitoring what is happening in real time,' says Moolhuijzen. 'It's all well and good building something that is very efficient in theory, but what is important is observing how it is actually used and then working to improve it. This will be our strategy for the entire ongoing development of London Bridge Quarter,' he concludes.
---
Down to the specifics

Digital technology is changing how sustainable offices are designed and controlled, says Simon Allford at AHMM architects, designer of Google's new HQ and the White Collar Factory, both in London.
Digital technology is transforming how energy use is monitored and controlled in buildings. We are talking to Google about incorporating smart technologies to analyse its HQ building's performance, and our highly complex BIM model for the project is designed to extend beyond completion and into occupation.

At the other end of the scale, there's a trend to put technology in the hands of the building's end users rather than the landlord or the tenant. We are developing an interactive smartphone app for use in the White Collar Factory, a 230,000ft2 speculative office building in east London, which will alert users to how efficiently the building is working and when to open windows – or not.

Recent post-occupancy evaluation studies suggest that even clients with sophisticated FM departments are not close enough to the real energy usage on the ground, which means waste. Apps can help occupiers to engage directly with the building to modify its behaviour in a more responsive way.

The reuse of existing buildings is fundamentally sustainable, and some recent office schemes show how retrofitted designs can meet or exceed the performance of a newbuild. The White Collar Factory combines contemporary design and older architecture. Roughly 65% of the floorplate will be naturally ventilated, energy performance will exceed that of a compliant Part L building by 20% and we're targeting BREEAM Outstanding and LEED platinum.

Looking forward, as office buildings become more efficient there will be a major shift, with clients becoming more selective about where their energy is sourced, stored and used. Instead of running building services 100% of time, for 100% occupancy, they will supply air and light only to occupied areas of the floorplate, or according to an individual's specific comfort requirements.

Simultaneously, as buildings' power demands reduce, technologies such as computers, services, servers and wiring will become less visible, which will liberate architects to focus on the social aspects of buildings more than ever.