EOS Rooflights' Eco range is triple glazed, injected with krypton gas and offers a U-value of 0.65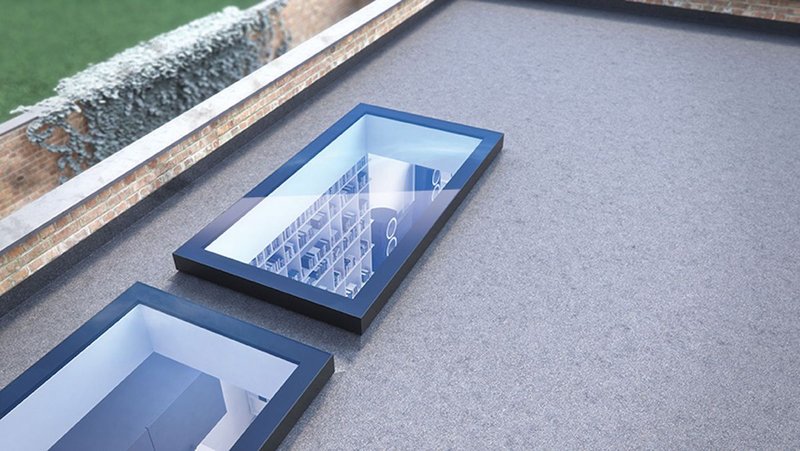 EOS Rooflights was launched in 2013 to cater for the increasing demand for high-performing rooflights specifically designed for flat or low-pitched roofs.
EOS is a specialist division of SKG (London) Ltd, glazing industry experts that have been trading in the UK for more than 35 years.
The driving force behind EOS Rooflights' success is the delivery of superior performance combined with a sleek and contemporary design.
With a product range boasting five types of premium rooflights, and with the recent introduction of two new sizes, EOS now boasts the largest range of stocked sizes in the UK.
EOS Rooflights' impressive product range includes Fixed, Opening, Modular, Eco and WalkOn models.
The company's high-performing rooflights also offer an unrivalled glass specification. Laminated glass features across the entire range as standard, ensuring a safe and secure product with exceptional energy efficiency.
Setting a benchmark in energy efficiency, the double-glazed option boasts an impressive system U-value of 0.97 W/m2K. Meanwhile, the ultra-energy-efficient Eco range is not only triple-glazed but also injected with krypton gas, offering a certified U-value of 0.65 W/m2k.
Along with bespoke sizes, EOS Rooflights' range of stocked sizes enables significant savings to be made by homeowners looking to transform their home.
Current stock sizes include 600mm x 2400mm, 800mm x 800mm, 1000mm x 1000mm, 1000mm x 1500mm, 1000mm x 2000mm and 1500mm x 1500mm.
Whether you are looking to reduce energy consumption, improve heat insulation, enhance noise reduction or achieve a striking aesthetic, EOS Rooflights' premium product range offers the solution.