Atkins' Decarbonomics service monitors carbon and offers ways to reduce it via interactive dashboards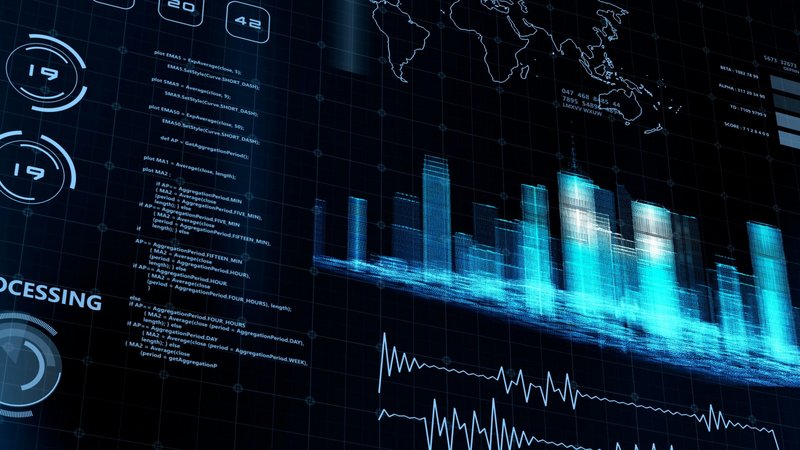 A 3-stage approach merges benchmarked estate data with digital twin roadmaps to create a decarbonisation strategy.

Credit: Getty Images
What's thought to be the first carbon benchmarking and reduction service for entire building portfolios has been launched by engineering consultant Atkins.
The end-to-end digital twin-enabled service, or Decarbonomics, gives building owners and occupiers a detailed understanding of carbon across their estates through a series of interactive dashboards.
Different options to cut emissions are highlighted and prioritised and can then be rolled out as part of a decarbonisation roadmap specific to each company.
The aim is to simplify decision making when attempting to develop a joined-up approach for multiple buildings, said Helen Groves, architect director at Atkins: 'For estate owners, the sheer volume of information is blinding, they need to be able to prioritise in an accurate and auditable way why decisions are being made and have the data overlaid to be able to make those decisions.'
Decarbonomics was developed in partnership with clients including the UK Government Property Agency, which has been working with Atkins to decarbonise its 450-building portfolio.
The three-step approach involves first benchmarking current performance by capturing, structuring and managing client portfolio data to gain a deeper understanding of properties.
Secondly, bespoke roadmaps for the most cost-effective and pragmatic solutions are developed, based on analysis in enterprise level digital twins and scenario testing augmented by artificial intelligence and machine learning.
Finally, the decarbonisation solutions are delivered throughout the life cycle of assets, with performance measured against the plan.
According to Groves, a series of marginal abatement cost curves helps companies identify the greenhouse gas emissions abatement potential of different interventions and the related costs.
Depending on the long term decarbonisation target a company has in place, the software sets out the potential quick wins as well as more costly interventions through a series of visualisations. All insights are underpinned by data taken from a mix of global open-source benchmark databases and the building data library of SNC-Lavalin, Atkins' parent company.
Among the decarbonisation options on the table, clients should gain a clearer understanding of the benefits of refurbishment over new build, says Groves: 'If a client wants a shiny new building, we can give it the data to say that might not be in your best interest as an organisation … it allows us to put the repurposing and refurbishment of buildings very much at the centre of the conversation.'
Increasing numbers of UK organisations are approaching Atkins for advice on how to cut emissions in line with the government's pledge to hit net zero by 2050, says Groves. Large firms will have a legal duty, from 2023, to set out detailed public plans for how they will move to a low-carbon future in line with the UK's 2050 net-zero target.