Johnstone's Trade's commitment to developing sustainable solutions for housing has been highlighted at Wienerberger e4 brick house™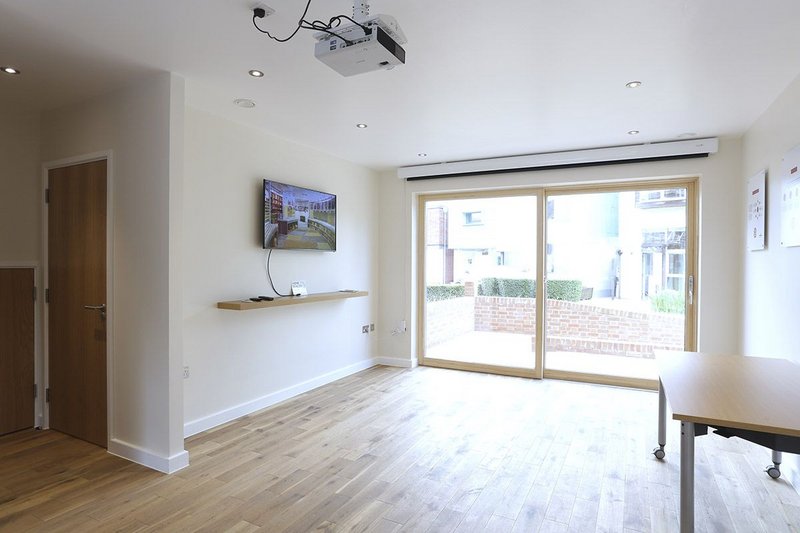 The Wienerberger e4 brick house™, located on BRE's Innovation Park in Watford, is an ambitious concept, intended to provide an answer to the mounting questions about the future of housing in the United Kingdom.
Johnstone's Trade's products were used exclusively throughout the house, largely thanks to their outstanding environmental attributes. Johnstone's Acrylic Durable Eggshell, Covaplus Vinyl Matt, Acrylic Durable Matt and Aqua Water-Based Undercoat and Gloss were all used and have all received Environmental Product Declaration (EPD) verification from BRE Global, the certification arm of building science centre BRE.
Johnstone's is the first decorative coating manufacturer to receive the certification, which complies with European Standard EN 15804. This verification gives specifiers and architects peace of mind that they are specifying products in keeping with environmental standards set by BREEAM and LEED.
With the demand for sustainable design solutions greater than ever, it's imperative to carefully consider products specified. Johnstone's Trade is committed to developing total coatings solutions that not only create striking, eye-catching environments, but also help you meet the highest environmental standards. This commitment is a core component of its business and it consistently looks at how it can produce sustainable products that are conscious of the environment, from manufacture to end use.
For more information and technical support visit: www.johnstonestrade.com
Contact:
01924 354354
---