If the days were longer, would the mind be stronger? Norwegian light trial for dementia patients aims to find out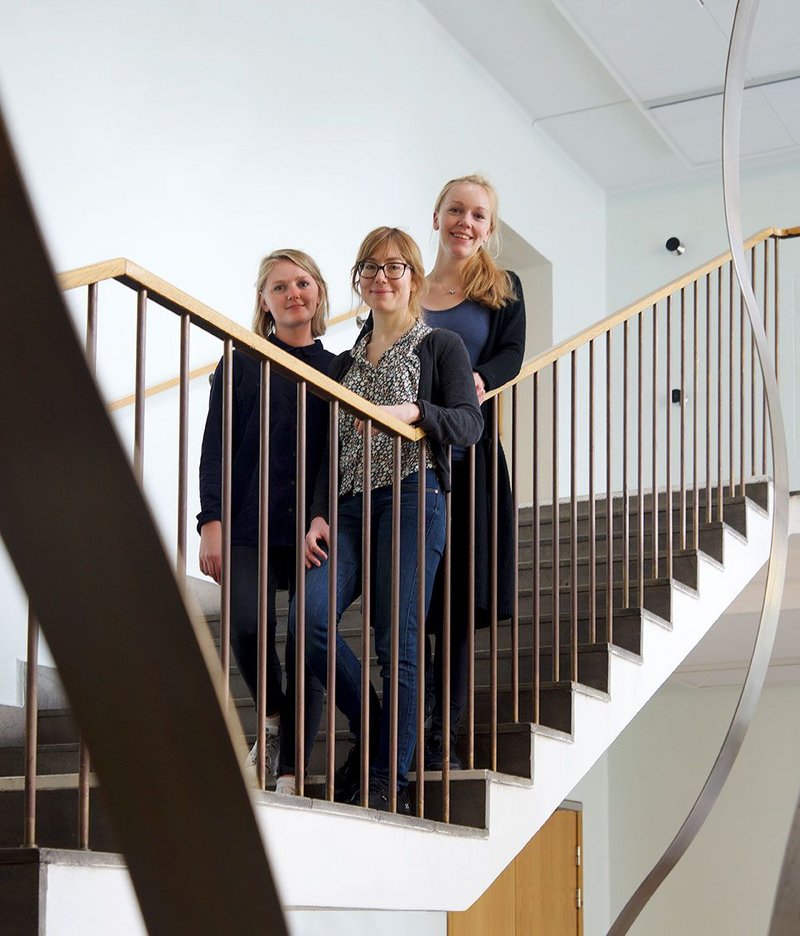 The DEM.LIGHT study's authors: the University of Bergen's Professor Ståle Pallesen, Professor Inger Hilde Nordhus and Associate Professor Elisabeth Flo.
Programmable lights that mimic the Earth's natural light cycle are being tested on a cohort of dementia patients in Norway as an innovative form of treatment.
The days are short in Norway at this time of year, with just six hours of daylight, which can have a negative impact on the behaviour and psychology of patients in nursing homes.
The DEM.LIGHT study, by researchers at the University of Bergen, is a form of bright light therapy being trialled on around 70 patients at eight nursing homes.
Specialist luminaires, supplied by Glamox, were installed in the patients' living space to create a 'therapy room', exposing participants to light for long periods of the day. The lights are designed to recreate the daily light cycle, including the high intensity, cooler light experienced in the middle of the day.
The room-scale approach to treatment is less intrusive than conventional bright light therapy, which involves the use of a table-mounted light source for short intervals and requires behavioural compliance from dementia patients. Researchers hope it will prove more effective than pharmacological treatments that have little benefit and often cause substantial side effects.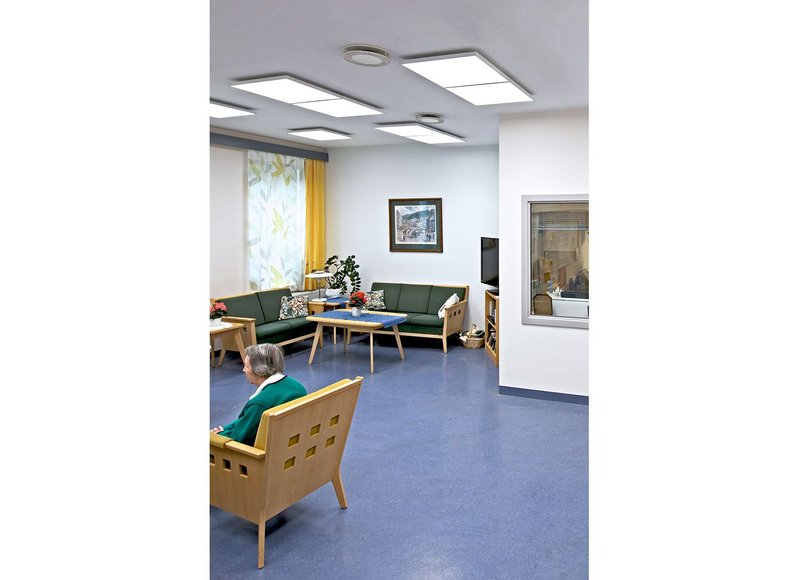 The Glamox luminaires have been installed in eight dementia care homes to properly monitor the effects of the extended daylight component on patients' wellbeing.
Eirunn Thun, a postdoctoral fellow at the University of Bergen, told RIBAJ: 'We want to see the effect of bright light treatment on circadian rhythms, the various behavioural and psychological factors of dementia, and general quality of life. The overall vision is to improve the quality of public sector treatments for nursing home patients. The treatment could also be transferred into a homecare setting, prolonging the time people with dementia are able to remain at home. It could improve the life for the patient and reduce the burden on the healthcare sector.'
Patients in the study, which runs from October 2017 to March this year, will undergo a series of tests during and after treatment, including tests on body temperature, blood pressure and pulse, and observations and mapping of sleep, agitation, depression, quality of life, pain and other conditions.
Nursing home staff will also be monitored so assess the impact of the lighting on their alertness, sleep, fatigue, depression and anxiety.