The acoustics of a building can have a huge impact on the wellbeing of its occupants. Here's how H&H Acoustic Technologies has designed creative sound-proofing solutions for four very different projects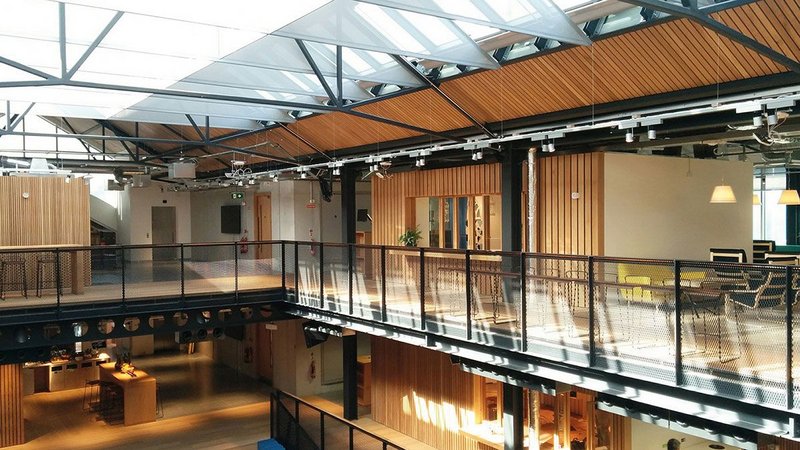 The Airbnb headquarters in Hanover Quay, Dublin, features the PhonoTrack stretched fabric system and Melatech lightweight foam for improved acoustics. Heneghan Peng Architects.
Acoustics can have a significant impact on health, wellbeing, communication and productivity. This is particularly significant in architectural spaces such as offices, classrooms, lecture halls, concert halls and recording studios, where the quality of sound and speech intelligibility are crucial.
Four diverse building and refurbishment projects reveal the variety of acoustic solutions available to architects and specifiers.
1. Warehouse conversion to Airbnb corporate offices
When Airbnb developed and fitted out an existing warehouse on Hanover Quay in Dublin to house its new European headquarters, it required specified levels of acoustic performance and speech intelligibility for certain areas of the building. The PhonoTrack stretched fabric system was installed on the internal walls of its phone booths, meeting areas and training rooms.
PhonoTrack comprises a plastic track that allows fabric to be stretched over large areas while minimising joints and maintaining the clean finishes required by Airbnb. Melatech lightweight acoustic foam was fitted behind the finished fabric facing to provide the acoustic core. The installation was carried out by Buildtec Acoustics.
---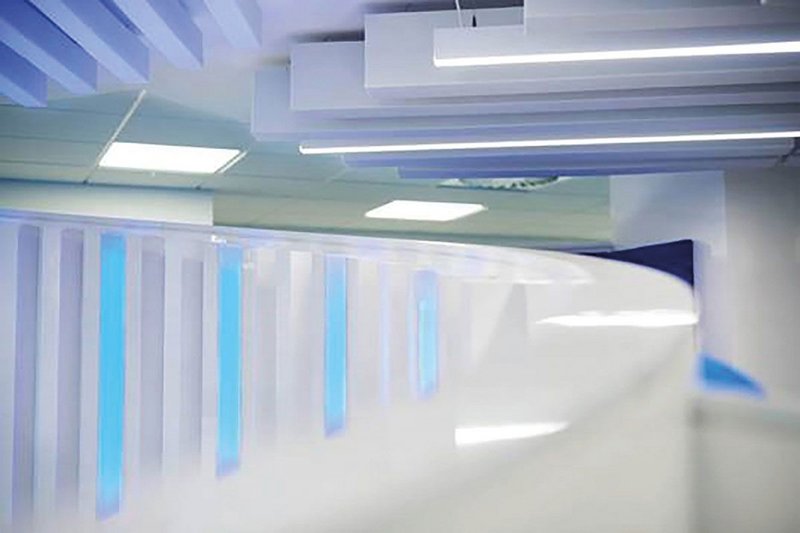 This reception area installation features acoustic baffles in Melatech foam finished in Camira Lucia crepe weave synthetic panel fabric.
2. Corporate FTSE 100 reception refurbishment
A global FTSE 100 company required a solution that controlled reverberation while maintaining the aesthetic design of its space. The solution was to provide acoustic baffles manufactured from Melatech foam and finished in white Camira Lucia fabric. Each baffle was suspended from the soffit using foam corkscrew hangers.
The final staggered design maximises the available ceiling space to increase sound absorption and provides an attractive reception area for visitors. The installation was carried out by Officescape.
---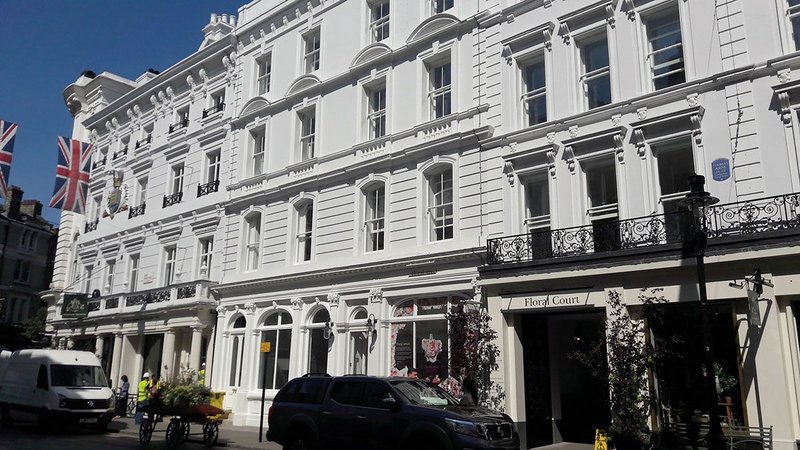 Reduc Foundation 35 and 39 structural acoustic floor boards were a feature of this Covent Garden refurbishment. Capco/KPF architects.
3. Refurbishment of a Covent Garden listed building
This prestigious project for the developer Capital & Counties (Capco) included the refurbishment of an existing listed building and a new-build. Reduc Foundation 35 and Foundation 39 structural acoustic floor boards were specified and installed. Reduc acoustic flooring is designed and tested to meet the requirements of Approved Document E for sound insulation between floors.
In total 700m² of Reduc Foundation 35 and Foundation 39 was used on the project, allowing all existing floors to be replaced with a product able to accommodate ceramic tiling and internal structural loads similar to those placed on standard flooring. Reduc acoustic flooring was supplied by H&H Acoustic Technologies distributor Trim Acoustics.
---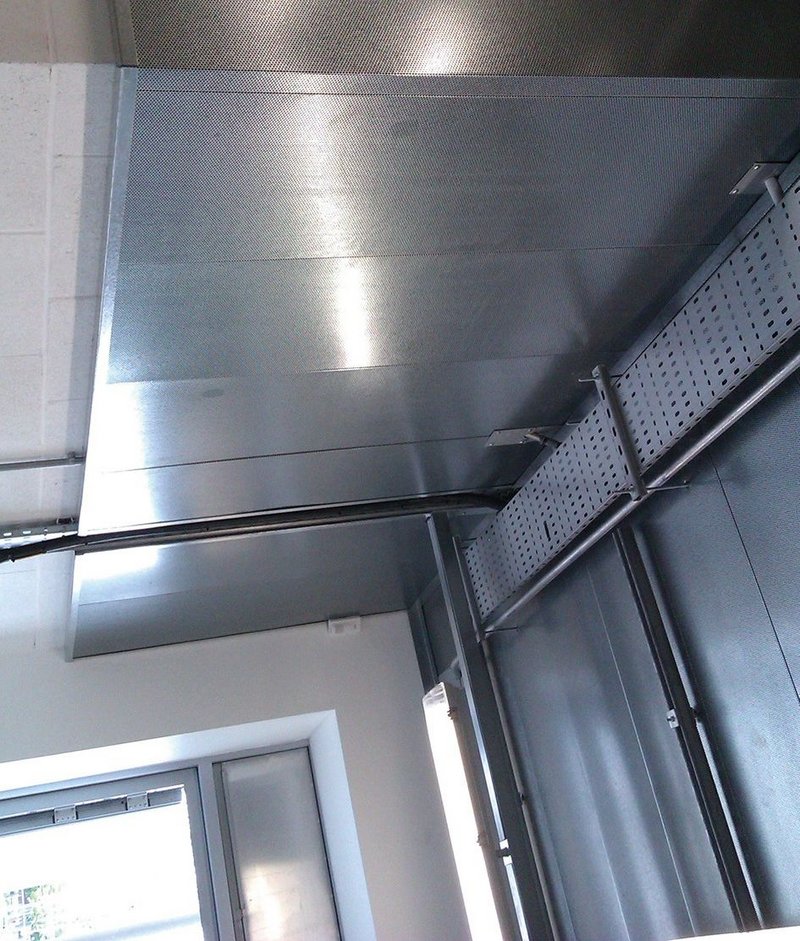 Wrexham police headquarters' interview rooms feature Tufsound acoustic panels, robust enough for secure environments. PCE/Galliford Try/Buttress architects/White Young Green.
4. Secure environment in Welsh police headquarters
The interview rooms of the new eco-friendly police headquarters building in Wrexham have been fitted with Tufsound acoustic panels. TufSound is a decorative acoustic wall and ceiling treatment made from perforated galvanised steel that is folded around a sound-absorbing mineral wool core with a tissue facing. The panels help control reverberation and improve speech intelligibility. Tufsound metal sheet offers the robust construction required for secure environments and can be powder-coated to any RAL colour specified.
About H&H Acoustic Technologies
A leading manufacturer of acoustic products for the construction industry, H&H Acoustic Technologies has been in business for over 30 years. The company offers design advice and develops bespoke solutions for customers' acoustic issues. Its products perform to the highest technical and aesthetic standards and enhance the visual appearance of buildings. All H&H products are designed, tested and manufactured at its 40,000ft2 facility in Corby, Northamptonshire.
For more information and technical support, visit acoustictechnologies.co.uk
Contact:
01536 270450
info@acoustictechnologies.co.uk
---