Desso launches new carpet tile with organic patterns, shimmering yarns and textured piles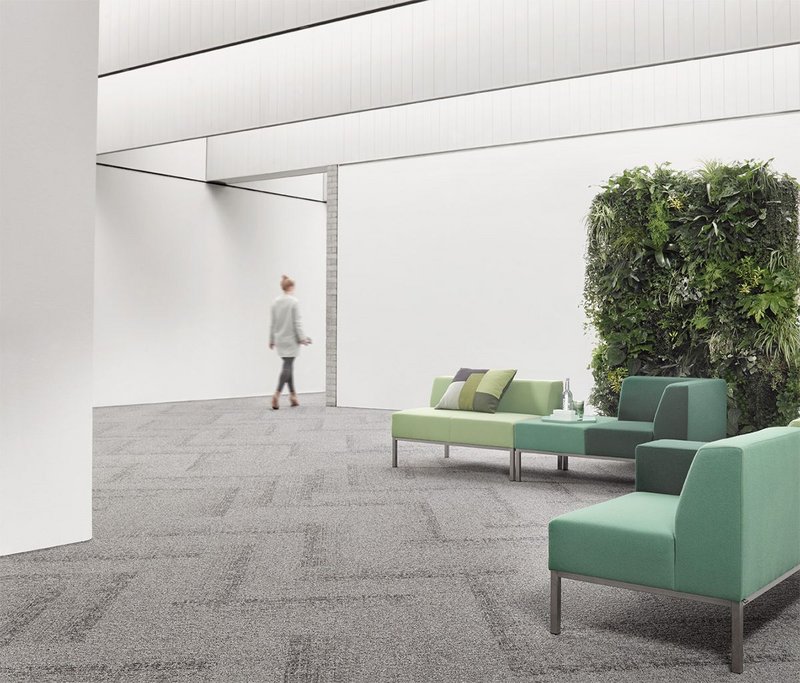 Merge is a stunning new, structured carpet tile from Desso and the latest addition to the Transitions collection. Embracing movement and creative expression, the Transitions collection consists of nine different carpet tiles, interpreting our transient times through changes in colour, structure and nature. With organic patterns, shimmering yarns and textured piles, the Transition collection adds warmth and definition to any office space.
Merge completes the Transitions collection as the ninth product in the range, and features a kaleidoscope of natural colours and textures. It brings an organic feel to indoor spaces by blending two different carpet structures in one tile, transitioning between textures.
Reflecting our changing times, Transitions allows designers to reconnect the interiors with nature. It is particularly suited to commercial office spaces, where the carpet tiles can be used to great effect to create flexible spaces with different areas for working, meeting and quiet contemplation.
The nine different carpet tiles in the Transitions collection – Fuse, Fields, Pebble, Wave, Dessert, Salt, Rock, Grain and Merge – can be used to build visual design bridges moving from one tone, texture or pattern to another or, equally, to make shapes and forms for customised flooring features.
Merge is available in four neutral tones and in two striking shades of green and blue, offering endless design choices with the option of a made-to-order plank format.
As well as embracing change through its striking design, Merge has also been developed with a strong environmental conscience in-line with the Cradle to Cradle principles, ensuring that products are positive for the environment and human health and are designed to be recycled in a non-toxic closed loop.
For more information and technical support visit: www.desso.co.uk
Contact:
01235 554848
---