Manufacturer Bobrick has put together a series of Doc M-compliant packs featuring grab bar designs for commercial and public washrooms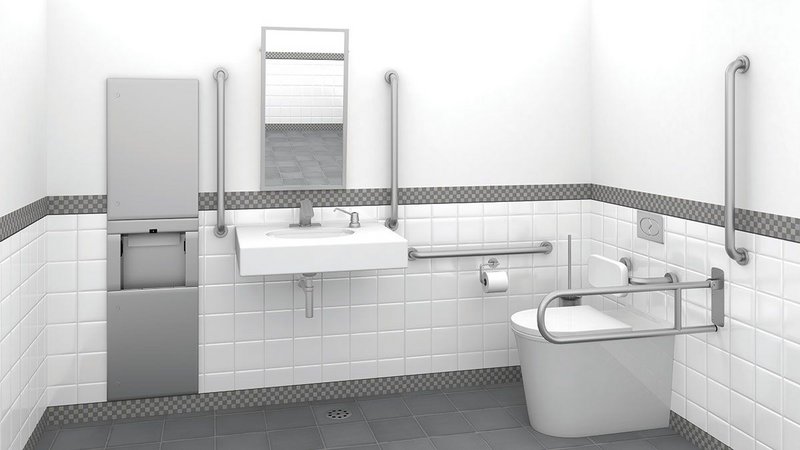 Bobrick offers five curated grab bar packs for washrooms as well as tailored recommendations.
Satisfy Doc M requirements quickly with Bobrick's new Doc M Grab Bar Packs for bathroom installations. The packs are optimised for both unisex and ambulant washrooms and feature selections of stylish and durable straight, swing-up and padded grab bars. All Doc M accessories needed are provided under a single convenient number.
Choose from five curated packs for your next compliant washroom or get tailored product recommendations. Authorised Bobrick representatives are on hand to offer compliance guidance.
Bobrick is a manufacturer of high quality, durable stainless-steel washroom accessories that contribute to the design of attractive, functional commercial and public washrooms.
For more information and technical support, visit bobrick.co.uk/bobrickexpert
Bobrick also offers a complete line of additional accessories, from toilet tissue dispensers to waste bins. To learn more, visit bobrick.co.uk
Contact:
020 8366 1771
---