Samuel Heath's concealed door closers deliver extra benefits for interiors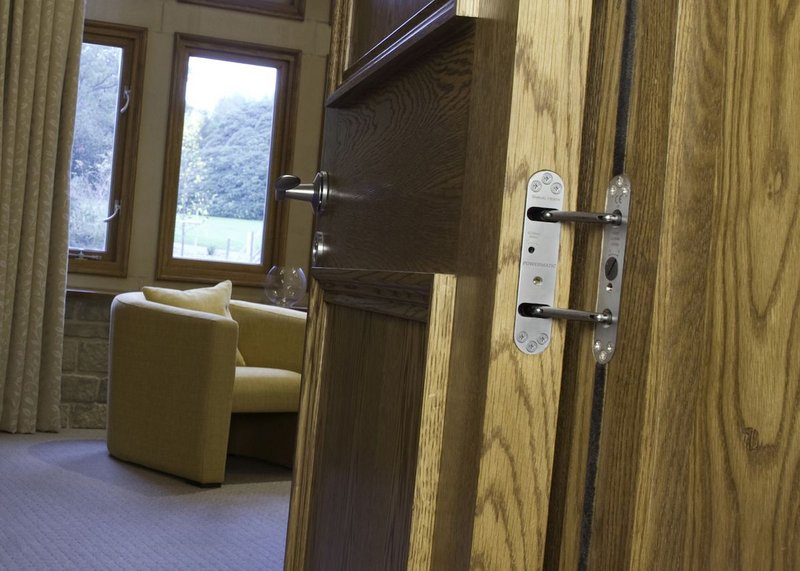 Door closers are unlikely to be the first consideration when it comes to deciding on the appearance of interior schemes, but making the right choice can have a huge effect on aesthetics, comfort and ambience. And, the benefits can be as keenly felt in healthcare projects as they can in high spec hotel, residential and commercial developments.
Concealed door closers have long been the specifier's choice for ensuring that interiors look their best, with Samuel Heath's jamb-mounted Powermatic door closers being particularly favoured by designers.
British designed and manufactured, Powermatic door closers are available in standard and Free Swing models. Fitting neatly between the door and frame, they do not present the unsightly control arms and boxes of surface mounted devices, and, as such, help to retain a clean appearance to the door and interior.
Neither does the specifier need to compromise on performance; Powermatic door closers are CE marked, making them suitable for fire door applications, and enable the door to meet the accessibility requirements of Approved Document M and BS8300. They are also backed by a 10-year manufacturer's warranty.
In addition to assuring the aesthetics of an interior, Powermatics also help to create a more homely, less functional, or institutionalised, ambience within the room.
For hotels and residential developments, this obviously enhances the levels of comfort for guests and residents. However, the benefits are also well-recognised in healthcare, particularly in psychiatric care facilities where the creation of less institutionalised, more therapeutic interiors is known to contribute towards patient well-being and recovery.