Inspired by a bowl filled with water on a table, Duravit reveals its latest bathroom collection Luv, designed by Danish designer Cecilie Manz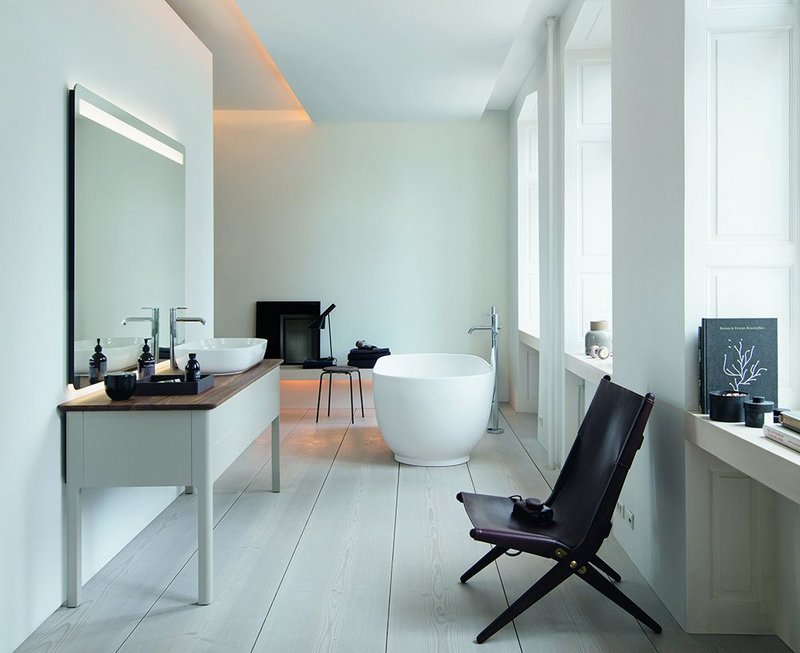 Danish designer Cecilie Manz's Luv bathroom collection for Duravit.
Danish designer Cecilie Manz has conceived Duravit's latest bathroom collection, Luv, around the idea of a bowl filled with water.
'When I was drawing up my design for Duravit, the image in my mind's eye from the very start was a bowl filled with water on a simple table,' said the Danish designer.
Gentle forms follow a sharp geometry. Luv's unusual design combines Nordic purism and timeless elegance. The range comprises of above-counter oval basins, wash stands, mirrors and bath tubs. The optional basin exterior is available in a choice of three colours: satin matt white, grey or sand; the console top in three colours of quartz or solid wood American walnut, and the washstand with integrated storage in lacquered satin matt white, Nordic white, taupe, stone grey, light blue and night blue. The selection of materials and colours is testament to Cecilie Manz's refined sense for nuanced form. Her colour palette of matt lacquers and glazes in soft shades was developed exclusively for Duravit and emphasises the fresh character of Luv.