Duravit launches DuraSystem installation frame with matching actuator plate for innovative technology behind the wall - and seamless good looks in front of it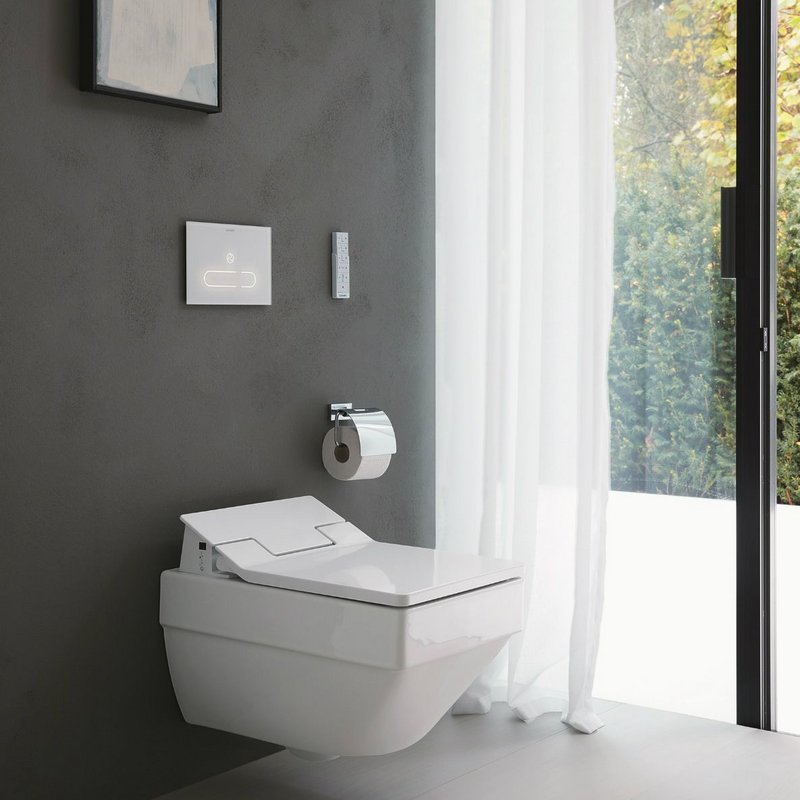 Vero Air wall-mounted toilet with SensoWash Slim shower-toilet seat and A2 sensor plate.
Duravit's new DuraSystem conceals innovative technology within the assembly units of toilets, basins, urinals and bidets for beautiful results in the bathroom. In front of the wall, actuator plates offer a variety of easy-to-operate functions, while the installation frames behind it solve the technical challenges. DuraSystem is suitable for any installation type whether new build, conversion, dry or wet.
The electronic, remote-controlled A2 toilet actuator plate has a contemporary, timeless design and is easy and comfortable to use. It is made from white glass, is surface-mounted and features an infrared sensor that illuminates the operating symbols when it detects movement. Individual functions can be set and adjusted remotely. Settings include integrated hygienic flush, auto flush, nightlight, cleaning function, emergency power supply, plus odour extraction as an extra feature.
The mechanical A1 toilet actuator plate is made from white plastic or chrome high gloss and can be flush mounted. It is also available in white glass. The standard toilet frame and toilet frame for wet installation can also be upgraded retrospectively with a hygienic flush function.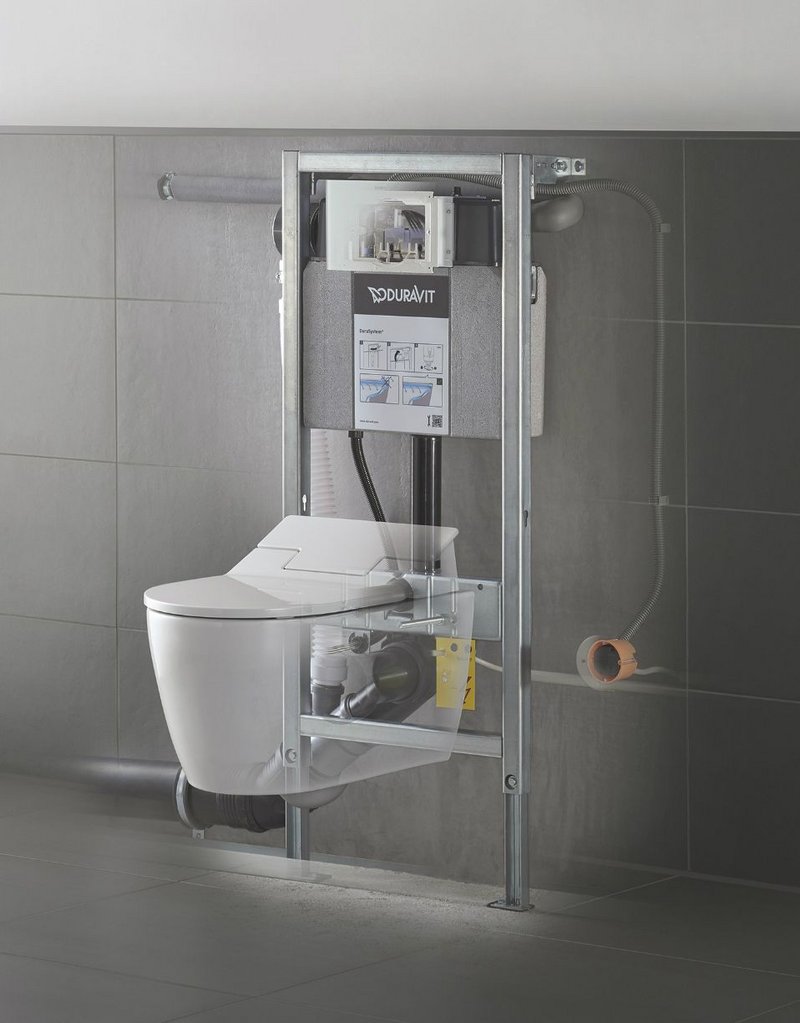 In front of the wall, original Duravit design; behind it, the DuraSystem installation frame.
DuraSystem installation frames are compatible with Duravit's new rimless toilets and SensoWash shower-toilets. As all components are supplied from a single source, DuraSystem ensures a perfect fit with all other Duravit products. In addition, DuraSystem also offers solutions for basins, urinals and bidets.
For more information and technical support, visit: www.pro.duravit.co.uk
Contact:
01908 286680
---