With a major conference series, panel discussions and the latest trade innovations, this year's event promises solutions to build better communities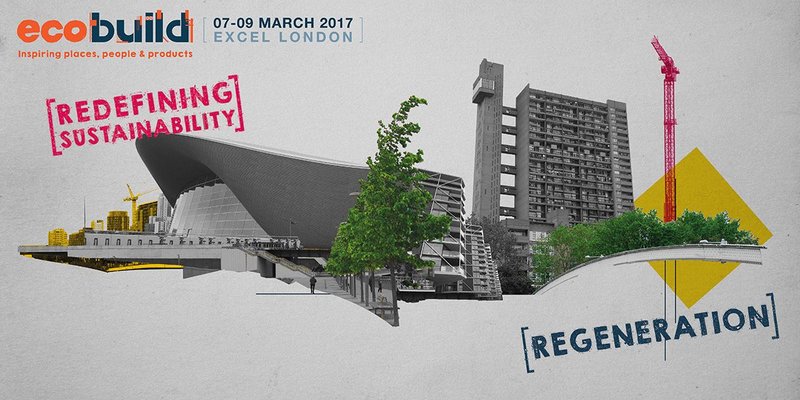 Ecobuild 2017 will return to ExCeL London on 7-9 March presenting a unique opportunity for architects and designers to be part of the construction industry's debates around the key issues that influence decision making, as well as the chance to network with thousands of sector experts, peers and suppliers.
The RIBA President-Elect and Chair of HTA Design, Ben Derbyshire, will join a panel of experts to discuss the mayor of London's affordable housing targets. Alongside him at the event will be a number of architects, including: Níall McLaughlin, professor of architectural practice at University College London; Stefano Boeri, architect and urban planner; and Joris Pauwels of Zaha Hadid Architects.
Architectural collective, Assemble, will present its award-winning Granby Workshop project through a unique, exclusive and immersive installation created specially for Ecobuild. Telling the story behind the collective's Turner Prize winning regeneration project, the interactive workshop will be part of The Campus - the show's destination feature for creative, disruptive thinking and product innovation.
Landscape architecture and design consultancy, The Edible Bus Stop, will also showcase its iconic Double Yellow Line Bench and Tree Guard – as well as a previously unseen prototype in the double yellow line series of sculptural street furniture.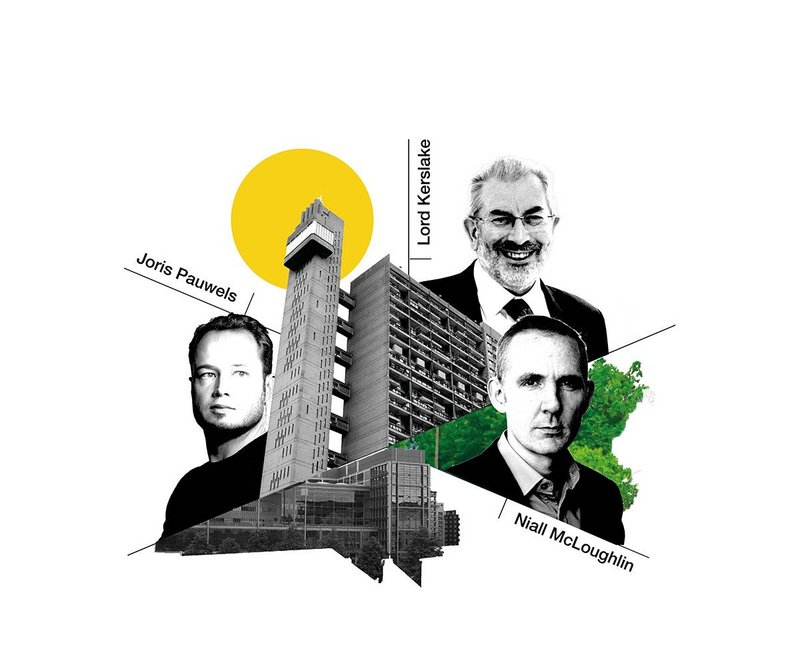 Industry leaders take centre stage at the Ecobuild Conference Arena
In addition to the headline events, an impressive line up of major brands and innovators are preparing to showcase their latest products and technologies, with suppliers including Saint-Gobain, Mapei, BASF, ACO, Dulux Trade, Recticel, Celotex, Medite SmartPly, Internorm Windows, Bauder, Vectorworks and Smart Systems.
With an overarching theme of regeneration, this year's show will see Ecobuild transformed into a 'city' – complete with a main street, distinct areas and special feature attractions. Central to the experience will be 'Regeneration Drive', a boulevard running through the centre of the exhibition floor, linking different aspects of the show.
As visitors make their way along the Drive, they will be introduced to key destinations including the Ecobuild Conference at The Arena, sustainability seminars at City Hall, the BRE Academy at The Campus, building performance at the Performance Lab and infrastructure from green to blue and grey at The Gateway. Three Future Materials product showcases curated by ARCC, will preview next-generation materials and processes in either research or testing through a number of universities.

Ecobuild's acclaimed conference programme will also set out to redefine sustainability, identify future growth sectors and tackle the housing crisis.
Across the three day event, The Arena will play host to the extensive conference programme sponsored by Skanska, with sessions from keynote speakers including Lord Kerslake, Ben Derbyshire, Lucy Homer, head of design at Lendlease and Jennie Daly, director for land and planning at Taylor Wimpey. Julie Hirigoyen, CEO of Ecobuild's lead partner the UK Green Building Council will chair daily sessions on the future of sustainable housing, workplaces and retail.
The housing crisis and the London major's affordable housing targets will be examined by a panel including Julia Park, head of housing research at Levitt Bernstein, Jonathan Goring, managing director at Lovell and Simon Rawlinson, head of strategic research and insight at Arcadis, at a session titled 'Homes for all – The best way forward'. The panel discussion will look at how the industry can deliver high-quality, sustainable homes that integrate well into existing communities.
Other topics included in the conference will range from how the next generation want to shape the world, and the role of patronage in promoting radical architecture and design.
In response to the increased government and industry focus on offsite construction, Explore Offsite at Ecobuild will present a major gathering of offsite construction solutions suppliers and technology masterclasses, with exhibitors including Portakabin, Hadley Group and British Precast. A session in the conference series will also debate 'Is the future of construction really offsite?'.
Martin Hurn, brand director at Ecobuild, explained: 'Ecobuild is all about giving a platform to creative thinkers who challenge the norm in their sectors, and that's why we're excited to be hosting Assemble and The Edible Bus Stop, among industry innovators and new sectors.
'The show gives the industry the chance to come together to discuss the current landscape as well as solutions for the future. We encourage visitors and exhibitors to engage with the installations, learning and networking on offer.'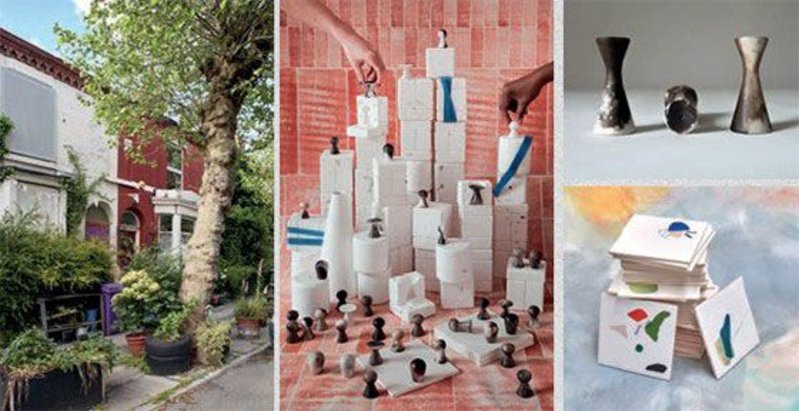 Turner Prize winners Assemble are bringing their award winning Granby Workshop project to Ecobuild
Free registration is now open to visitors. For more information on this year's event, exhibitors and conference topics visit: www.ecobuild.co.uk.
Contact:
---