On-site energy generation and storage plus smart controls makes an energy-positive office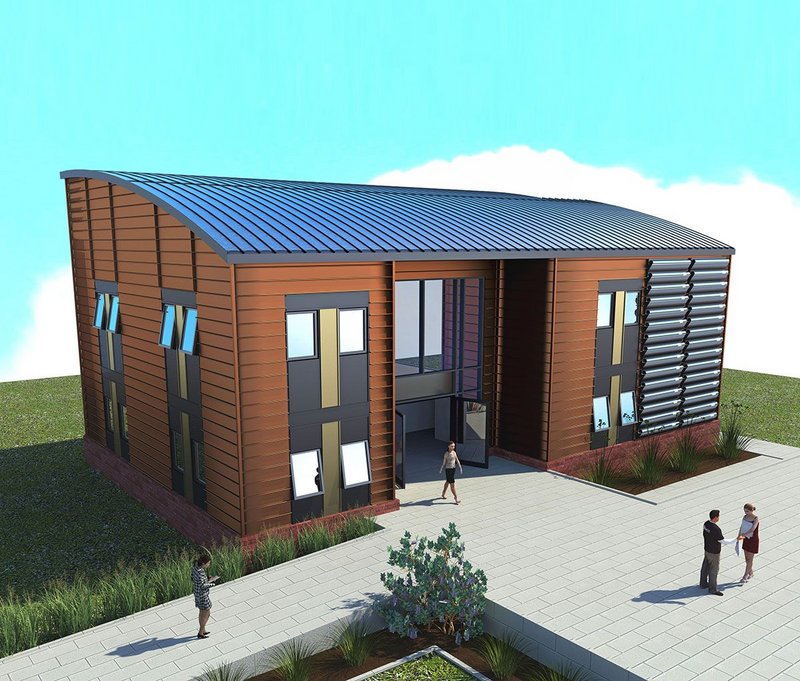 The UK's first energy-positive office, a mini power station able to generate more energy than it consumes, is due to open at Swansea University next week.
The two storey, 400m2 demonstrator, located on Bay Campus, combines solar and thermal energy generation and storage with innovative smart controls able to predict demand and optimise efficiency.
The project was designed and delivered by the SPECIFIC Innovation and Knowledge Centre, an academic/industry consortium that includes Swansea University, Tata Steel, BASF and NSG Pilkington among others. Innovate UK provided £800,000 of funding.
A curved photovoltaic array on the roof is able to generate 22kW of power at peak output, stored in 100kWh capacity lithium ion batteries with roughly 10 times the capacity of home battery systems.
Combined solar thermal/PV tubes covering the south elevation generate electricity and heat. The heat is stored in a 2,000-litre water storage tank and dispersed throughout the building via air handling units.
A smart communications system, like an advanced form of Building Management System, was developed to optimise energy use. Data on office occupancy, taken from office calendars, and weather data, taken from environmental sensors installed in the fabric, enable the system to predict heating demand.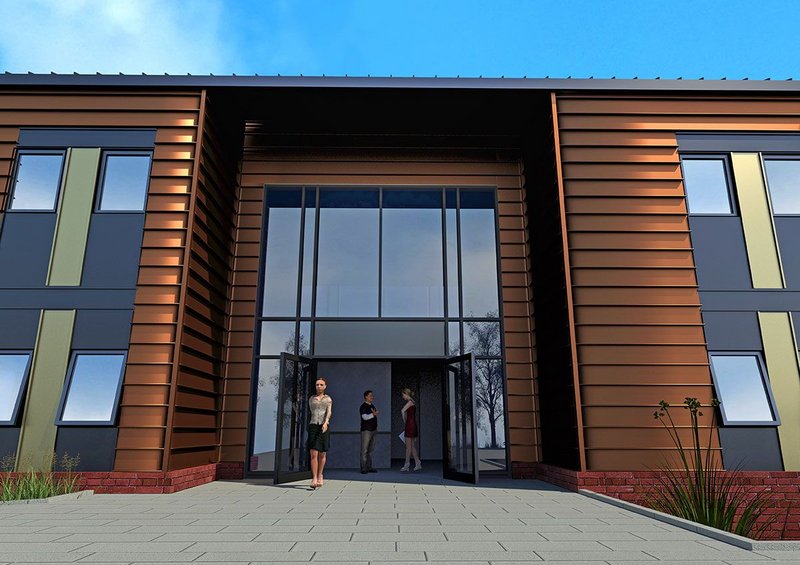 Joanna Clarke, building integration manager at SPECIFIC, told RIBAJ: 'The building is designed to operate in different modes. A surplus of energy will be generated in the summer; at colder or cloudier times of year, a heat pump is able to boost the temperature. On balance it is energy positive over an annual cycle. The energy stores make it possible to time-shift demand for heat and electricity: if for example more grid power is needed we can take it at times of less stress, similarly we can feed into the grid at peak times to ease pressure.'
Clarke claims the technology could have even greater potential on larger commercial offices with greater surface areas, and the modular method of construction makes it possible to expand and add more energy generation capacity in future. Innovate UK imposed the requirement that the design should be easily repeatable using technologies already available on the market.
'Actual energy performance in operation will be measured using sensors and monitoring equipment installed in the building. Data analysts will work though the data to monitor energy generation and consumption, which hopefully can be fed back into the system to further optimise performance,' Clarke concludes.