Focus moves to embodied carbon as Environmental Audit Committee consults construction industry on route to net zero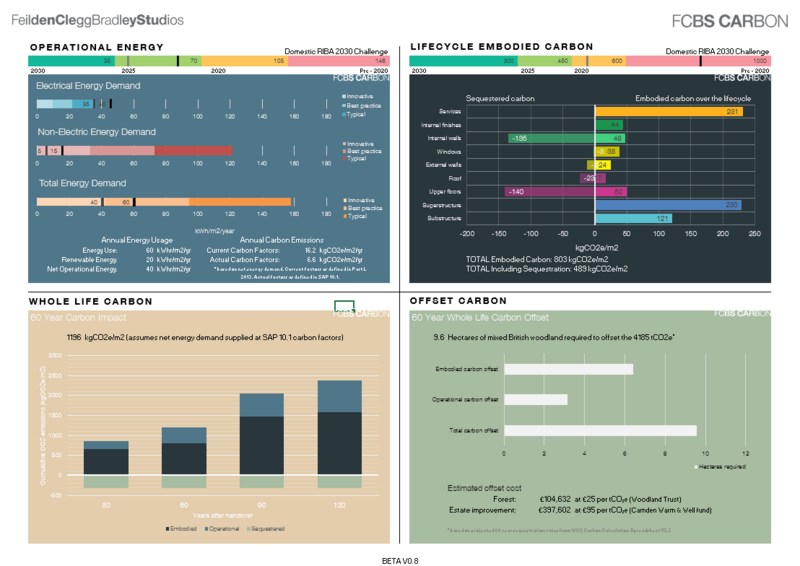 Credit: FCBS
Architects from Hawkins\Brown and Feilden Clegg Bradley Studios (FCBS) were among industry experts to appear before the government's Environmental Audit Committee last week to help steer the development of a new national strategy for whole-life carbon.
Joe Jack Williams, associate and researcher at FCBS, and Louisa Bowles, head of sustainability at Hawkins\Brown and representative of LETI (London Energy Transformation Initiative), were joined by five other industry leaders to answer questions from MPs. Their knowledge fed into a new government briefing note outlining possible strategies to reduce the whole-life carbon emissions of buildings in England.
Other experts on the panel included Will Arnold, head of climate action at The Institution of Structural Engineers, Elaine Toogood, head of architecture at The Concrete Centre and Michael Ramage, director of the Centre for Natural Material Innovation at the University of Cambridge.
The two-part session focussed on understanding what the industry is doing to reduce the carbon impact of materials, primarily concrete, steel and timber, and the opportunities and barriers to assess and reduce the carbon impact of buildings.
Williams said the practice had observed 'a groundswell from within the industry looking at embodied and whole life carbon' and the need for 'an urgent response'. He highlighted the different standards developed to benchmark embodied and whole life carbon and how FCBS has tried to align them.
Bowles called on the government to recommend a standard approach to benchmarking and described the Greater London Authority's standardised approach to whole-life carbon as an 'incredibly useful leveller across the industry'.
However, she also pointed to a lack of available data on whole life carbon and the need to measure it to be able to benchmark. Although valuable information is contained in environmental product declarations (EPDs), she said: 'There is no central database that's collated, free and accessible'. And there will be such a database soon, the RIBA is working with RICs, CIBSE, BRE and others on a Built Environment Carbon Database. FCBS and Hawkins\Brown have released the free tools FCBS CARBON and H/BERT to help designers measure whole life carbon data.
Efforts to tackle embodied carbon alongside operational carbon emissions implies different approaches to building design and materials selection, such as selecting materials with a lower carbon impact and designing with less material to improve resource efficiency and reduce waste.
The panel's discussion on the supply chain and industry processes highlighted situations where architects' designs and specifications were not delivered, sometimes because of the form of procurement.
Williams said designers should be free to swap and change elements, provided they are functionally equivalent and that overall carbon emission targets are met. 'The government could help set that in stone with carbon budgets and targets as well as financial targets, to encourage the procurement of low carbon technologies,' he said
On the subject of low carbon construction materials, the panel reiterated the need to reduce reliance on high embodied carbon materials, like traditional concrete and steel, and advocated the use of timber and stone, cement-free concrete, and recycled or reused steel.
Timber is the best solution 'by any measure' that can be used to deliver 90% of current buildings, said Ramage. He called on the government to introduce 'systems to unlock the potential through government regulation and government procurement'.
What to do with buildings at the end of their lifespan was another focus of debate. Demolishing and replacing buildings with newbuild is recognised as a significant contributor to greenhouse gas emissions compared to repurposing them through refurbishment and extension.
Williams urged more emphasis, within whole life carbon calculations, on what happens at the end of a building's life, while Ramage called for a VAT cut on renovations, in line with newbuild, and a focus on the reuse and repurposing of buildings where possible. Where demolition is unavoidable then building deconstruction should become the norm, he said, so materials are reclaimed and reused.
A national roll out of this circular approach to building materials would require new networks, storage and cataloguing processes. 'This needs to happen at scale and be nationally mandated, with the role of government to take on the risk of insurance and warranty,' which according to Williams would help unlock commercial opportunities for the private sector.
Efforts to cut carbon emissions in buildings have primarily concentrated on decarbonising operational carbon emissions, such as heating and lighting. However, many stakeholders, including the Royal Academy of Engineering and the UK Green Building Council, have highlighted that to achieve a net-zero built environment, the whole life carbon emissions of buildings need to be considered.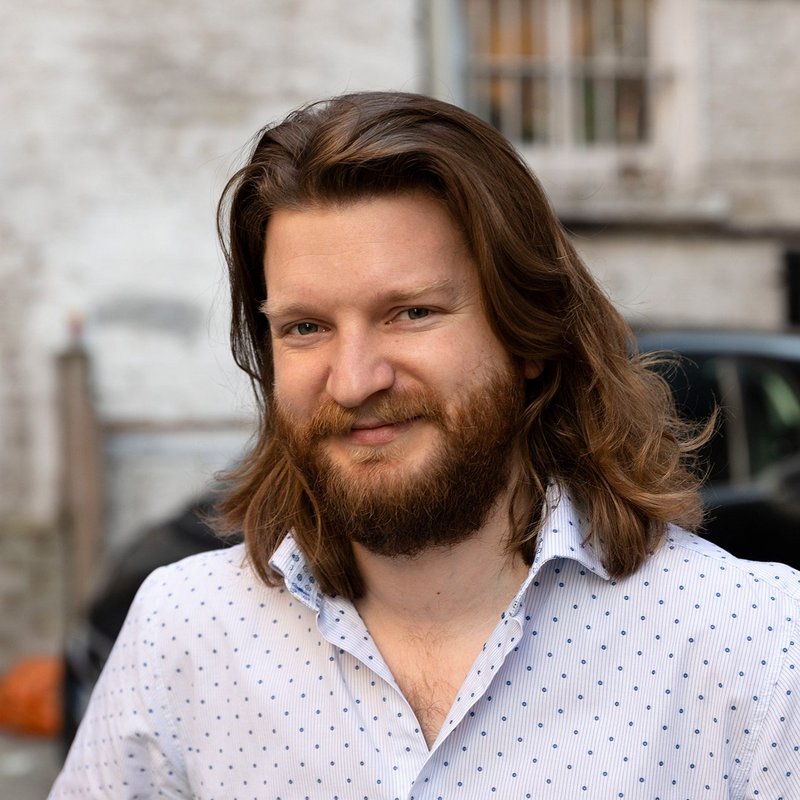 Joe Jack Williams

Credit: FCBS