Trovex launches two new Hygipods: Hygipod anti-ligature and Space Saver Hygipod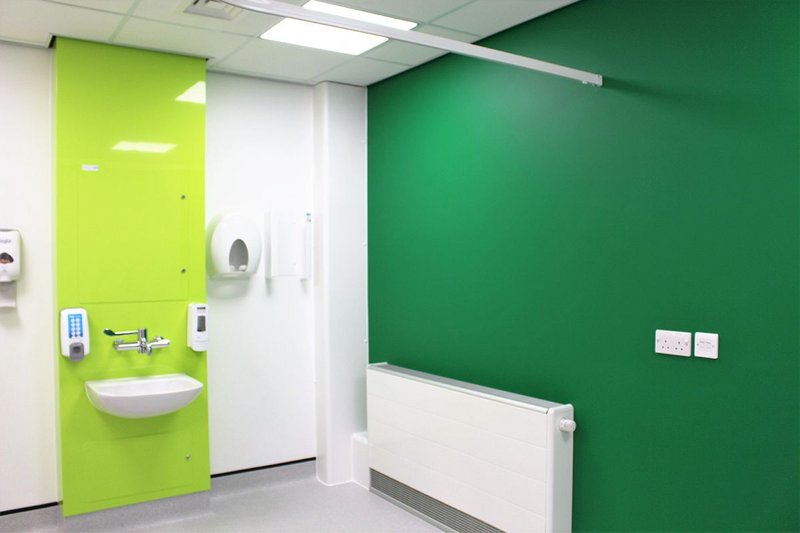 Hygipod is the first and only prefabricated modular unit of its kind without vertical or horizontal joints. Complete with access panels, basin kit and encapsulated with Trovex hygienic PVC, Hygipod is simple and easy to install. Not only that, but its lightning-fast delivery ensures maximum protection for healthcare environments.
Trovex just launched two new Hygipods: the hygipod anti-ligature and Space Saver Hygipod.
The Hygipod anti-ligature was designed for complex environments where anti-ligature and self-harm prevention is essential. This design is ligature-free at the access hatch, which is set flush with the face of the pod. The clearance around the door is less than 0.7mm. For security, the locks are 'keyed alike' instead of featuring a square recess.
The Space Saver Hygipod is an innovative alternative for space limited areas. It's the first hygienic wash station for such areas, Its space efficient basin is designed to fit perfectly across the corner of a room, concealing services and pipework. It can be supplied with weld-ready edges to attach seamlessly to the hygienic wall cladding on either side.
All the Hygipod family is pre-plumbed, designed as a fully complete unit simple to install.
Applications of Hygipod include doctors' surgeries, commercial kitchens, leisure centers, care homes and pharmaceutical environments, as well as hospitals and healthcare areas. Complying with HBN 00-10 regulations, specifying professionals can be sure that the Trovex healthcare product range exceeds the national standards for healthcare