Attiro oak flooring from Kingspan offers stylish and easy access to underfloor service voids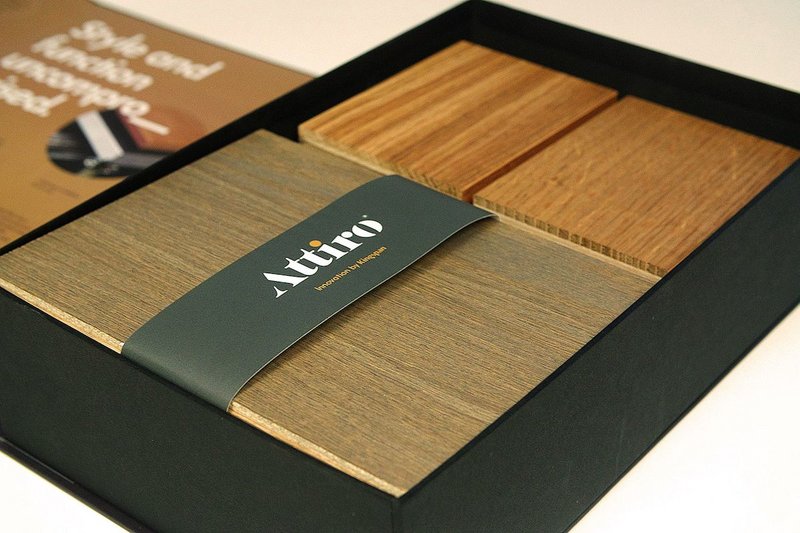 When installing a wood floor over raised access flooring, how do you get the traditional authentic look without limiting access to the underfloor service voids?
In the past, to maintain access you could only use conventional square wooden panels bonded to the raised floor. However, with pioneering new Attiro oak flooring you never have to compromise on style or easy access again – individual staves secure magnetically to Kingspan's steel encapsulated raised floor panels and, in contrast to inaccessible tongue and groove wood flooring, can be lifted in any part of the floor in seconds.
The European oak-veneered Attiro works with any Kingspan steel encapsulated raised access flooring system and comes in a range of shades to suit any taste and interior – from deep, rich grains to crisp, clean whites. You can choose from three finishes: brushed, sawmill and rustic hand scraped.
Attiro offers cost savings in several ways: because it is installed at the fitout stage of a project there is far less chance of damage, if a stave does need to be replaced it can be easily removed, and the floor can be walked on as soon as it has been installed.
Attiro can help projects to gain LEED and BREEAM certification because only FSC, European-sourced oak and Class E1 plywood is used in its manufacture, in accordance with the European standard for wood-based panels. It can also be reused and reinstated in other areas.
To request an Attiro sample pack visit the website below.