Bauder is offering 19 new waterproofing system objects as free downloads from its website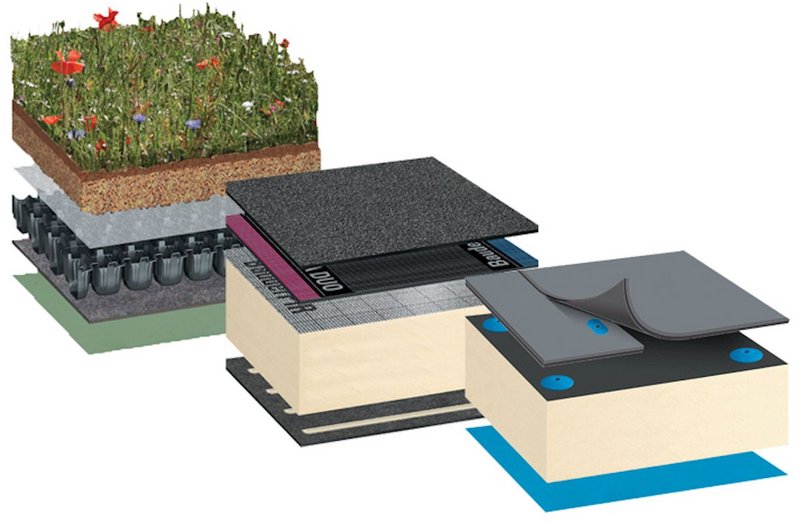 Following the arrival of the UK government's BIM mandate back in April, requiring all centrally procured public sector building projects to be BIM Level 2 compliant, flat roof manufacturer Bauder has extended its BIM offering with the creation of 19 new waterproofing system objects that are available now for free download on its website (see below).
The launch of Bauder's new generic BIM models means its comprehensive library now includes objects for its bituminous, single ply, cold liquid applied, hot melt and green roof system options, which can easily be dropped into 3D models and plans. This allows architects, designers, specifiers and contractors to easily access and share all of the object information needed at the concept and design stage of a project. All of these BIM objects are available in Revit format, which according to NBS' 2016 National BIM Report is by far the most popular tool used for producing drawings. In order to ensure that your BIM object meets the exact requirements of your building you will need to register your project with Bauder, who can in turn provide you with all the necessary technical support and resources.
Bauder's technical director Nigel Blacklock comments: 'A lot of the ideals BIM is based upon, such as promoting the use of quality, long-lasting materials that deliver life-time value and getting things done properly first time on a project, align with our own principles as a market-leading manufacturer of roofing products. As a result, we will continue to invest our time and resources into BIM, as we see it as an integral part of the future of the built environment both in the public and private sector.
For more information about BIM and to download your free objects now, visit www.bauder.co.uk
---