Flooring that is renowned for durability, unsurpassed eco credentials, safety, sound reduction and effective and efficient cleaning systems.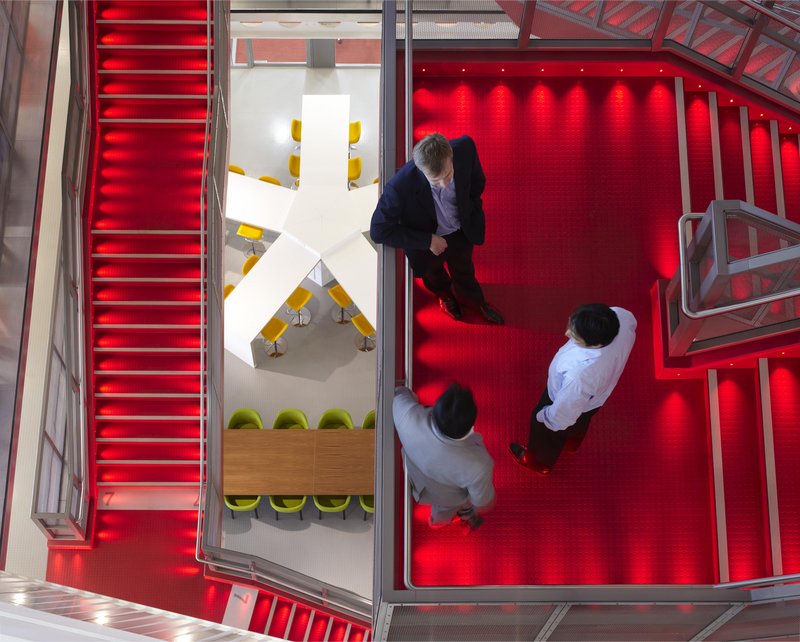 nora rubber floorings provide superior underfoot comfort and fatigue reduction, Resilient floorings relieve strain on the back and joints . The ergonomic properties of the floor covering are also important. A permanently resilient floor covering of rubber noticeably reduces bodily strain, and ensures fewer symptoms of fatigue and pain than harder floors. It also reduces the noise level in the room. Not least, rubber floor coverings are slip-resistant, they also have excellent sound absorption qualities. nora rubber flooring is highly resistant to a wide variety of chemicals, highly durable. It is also highly dimensionally stable, therefore no welding of seams is required (except for special applications and design features). Because of its high durability and ease of maintenance, rubber is an excellent choice for high foot traffic and public areas. Rubber floor coverings from nora do not need any coating, and this saves huge maintenance costs.
From the raw materials to the production process, from installation to disposal, nora floor coverings are eco-friendly. Today nora® flooring systems has no less than seven environmental awards including the 'Blue Angel' Greenguard Indoor Air Quality and the BREEAM 'A' rating.
The new generation of smooth and structured floor coverings is ideal for use in all situations where the combination of design and performance criteria is the prime consideration.