Canal Engineering installs new oak and glass stair into contemporary home. Learn how it has been created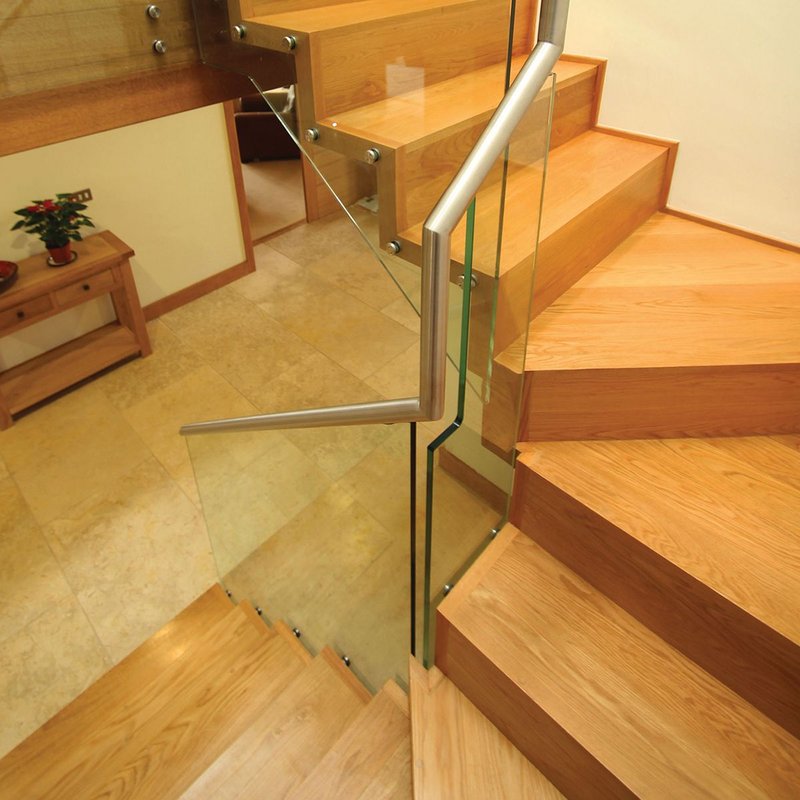 Canal Engineering has used simple lines and modern materials in a new folded staircase to make a feature in this stunning family home.
To achieve the simplicity of its design, Canal fabricated the core structure of the staircase from mild steel plate, which was meticulously folded into position at the company's manufacturing site in Nottingham. Once folded, stainless steel balustrade fixings were welded on the side of the plate treads in preparation for the glass balustrade.
On site, Canal installed the folded plate staircase into the square cavity, making sure the quarter turns were precise so there was no space visible between the wall and stair structure. The staircase was then completely encased in solid European oak and finished with a coat of linseed oil. Subsequently 15mm-thick toughened low-iron structural glass balustrade was fitted to the staircase using stainless steel pig nose fixings, which married up with the initial welded fixings holding the glass panels in place.
To finish, a complementary stainless steel slotted handrail was installed on top of the glass balustrade, following the staircase up to the first floor and around the landing.
Canal has completed a vast range of architectural metalwork staircase designs, which use a variety of materials such as leather, solid timber, glass, acrylic and stainless steel to name a few. Although Canal fabricates and installs a number of domestic staircases, the firm is heavily involved in the commercial sectors where it has worked with some big names throughout the UK and abroad including Republic, Hugo Boss, Tumi, Bonhams, Cassina, Nike, Next and The Shard.
For more information and technical support visit: www.canal.eu.com