Precast concrete company Bison Precast joins Forterra and brings 200 employees in a £20m acquisition deal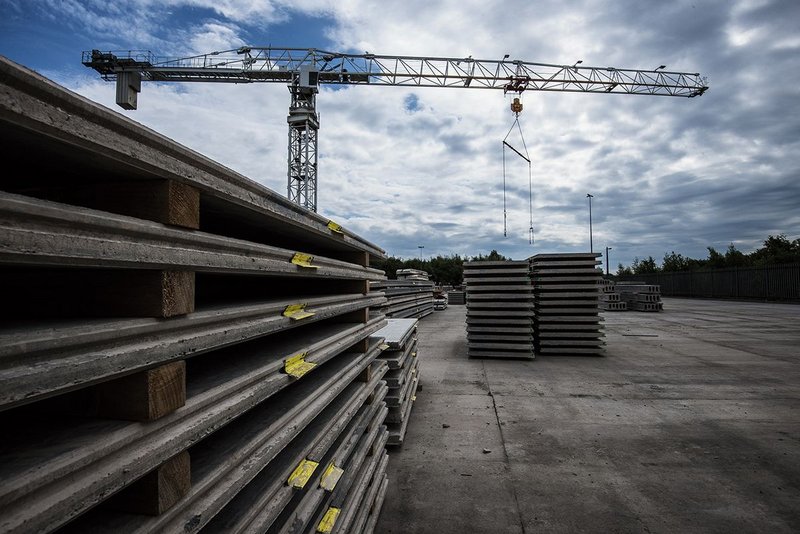 Bison Precast will join forces with Forterra at sites in Somercotes and Hoveringham in Nottinghamshire.
Bison Precast, based in Swadlincote, Derbyshire, was founded by Royal Engineers in 1919. The company is responsible for an array of iconic products; from pillboxes in the second world war to the terraces of Old Trafford and the new Wembley Stadium.
Recently acquired by fellow precast concrete company Forterra, Bison Precast will expand to join Forterra's existing precast concrete facilities at both the Hoveringham and Somercotes sites in Nottinghamshire.
This announcement is the result of Forterra's £20m acquisition of Bison Precast's trade and assets from multinational construction company Laing O'Rourke. The purchase has doubled the production volume of Bison Precast, making it the largest company in flooring and nearly the largest in precast concrete.
The expansion means 195 existing staff at Bison Precast's Swadlincote base will join, and share expertise with, the 230 staff at Forterra's Somercotes and Hoveringham sites.
Matthew Clay, managing director of Forterra's bespoke products division (which now includes Bison Precast), said, "We are proud to be able to continue to build upon the long, distinguished history of Bison Precast, a true British innovator in precast concrete for almost a century."
Stephen Harrison, chief executive of Forterra, says of the acquisition, "The combined manufacturing knowledge, skills and resources of Bison Precast and Forterra makes us bigger, stronger and faster, and reinforces our status as a leading precast manufacturer in the UK."