Pick a cover that complements your design scheme. A wide selection of materials, designs, colours and finishes marks out Fränkische's Starline collection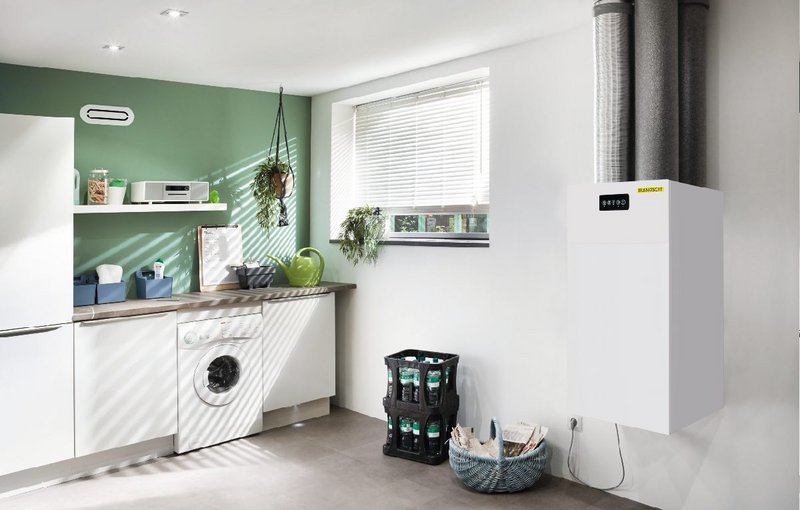 Fränkische Starline grilles: Cutting edge technology creates precise shapes in a choice of finishes.
German manufacturer Fränkische has launched a collection of glass grilles for use in mechanical ventilation with heat recovery (MVHR) systems.
The new grilles expand the company's existing Starline range, which now offers a total of 39 glass and metal variants, along with additional colours, shapes and ornamental patterns.
The grilles are suitable for use with the Fränkische Profi-air ventilation system, which includes everything specifiers need for a fully functioning MVHR system - ventilation units, pipe and manifold systems and grilles.
Fränkische developed the Starline collection in partnership with industry design agency Sieger Design with the aim of providing elegant and practical solutions for every interior style.
'The current trend for using glass elements as visual highlights in living areas encouraged us to create 19 new grilles,' explains Jürgen Rudolf, Fränkische product manager of heat recovery ventilation.
Starline ventilation grilles: Pick a shape, design, colour and finish
Fränkische offers rectangular, oval, square and round ventilation grilles and all are compatible with the air outlets of its Profi-air system.
The names of the designs derive from the shape of the relevant air outlet: horizontal lines, vertical stripes or cross-shaped patterns.
The rectangular and oval variants are available in Horizon, Stripes and Cross designs; the square and round grilles in Twist Compact, Twist Circle and Cross Circle.
There are a range of colour options. White Pure, Powder Blue, Light Brown, Satin Pure White, Satin Black and Satin Bronze to blend harmoniously with a setting; multicoloured Blue-grey and Black & White to stand out and add an accent.
Choose from three finishes: frosted matt, satin or gloss.
Starline ventilation grilles: Easy fit; easy swap
Installation is quick and easy. The installer connects the grille to the Starline mounting frame using magnets to ensure secure attachment and easy adjustment.
Grilles can be easily changed to suit a new decorating scheme.
For more information and technical support, visit designgrills.com
Contact:
Matt Densham, 01424 851111
---