Swiss-made Sky-Frame sliding doors have flawless functioning, minimalist design and outstanding thermal insulation properties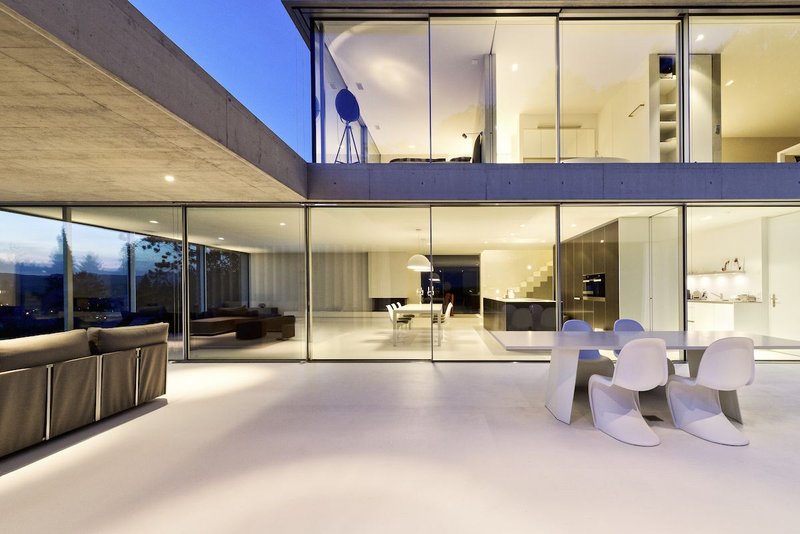 With its frameless, filigree sliding doors Sky-Frame turns the dream of an open, free-flowing living environment into reality. Winner of several awards, the system has delighted architects and customers worldwide with its flawless functioning, minimalist design and outstanding thermal insulation properties.
Thanks to its great passion and in-depth understanding of technology, architecture and spatial design, Sky-Frame is the leading international supplier of frameless sliding door systems. Its development and production site is located in Switzerland. Sky-Frame has already carried out several thousand projects on almost every continent. The company has regularly been awarded coveted design and corporate prizes for its frameless sliding doors. True to its brand promise 'A view, not a window', the Swiss premium product featuring frameless and large-format glass panels makes possible the fusion of indoors and outdoors into a unique living space. The Swiss company sets new standards in technology. In cooperation with universities and research institutes, Sky-Frame continuously strives to develop new innovative solutions.
Personalised
The options are limitless: Sky-Frame caters for wall-to-wall, floor-to-ceiling and wraparound corner glazing solutions, with door fronts up to 6m high. The optional remote control system allows soundless operation at the press of a button and the fixed and sliding elements are freely combinable. Even organic curves and dynamic forms can now be accommodated.
Energy-efficient
A world leader: in January 2013, Sky-Frame became the first sliding metal window system to be certified under the Swiss MINERGIE-P energy efficiency standard. The incorporated triple-glazed insulating glass units achieve superlative thermal insulation performance, with Ug values down to 0.5 W/m2K. The use of heat-soaked toughened glass eliminates the risk of glass breakages due to heat accumulation and thermal shock.
Light-flooded
Daylight brings warmth and, with it, a feeling of comfort and security. Admitting up to 98% of daylight, Sky-Frame ensures the creation of light-flooded spaces.
Peaceful
Undisturbed living: Sky-Frame 3 delivers the best sound insulation performance in its class (successfully tested for sound reduction values up to 44 dB). This is invaluable for applications at urban sites and locations with high noise exposure.
For more information and technical support visit: www.sky-frame.com
Contact:
+41 52 724 94 94
---