Arup joins Netherlands group's residential wind wheel project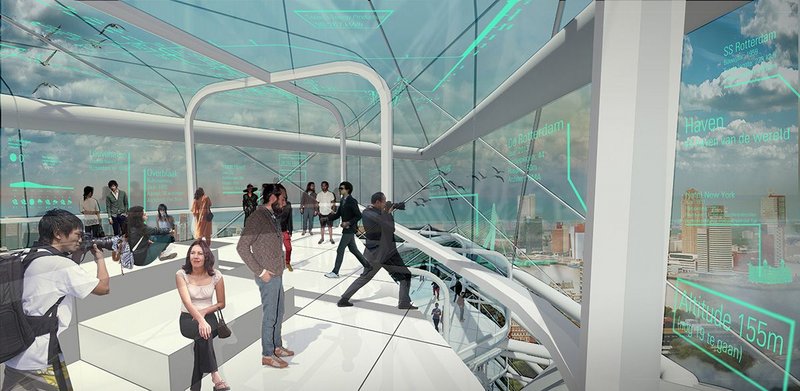 Plans for a giant inhabitable 'Windwheel' on the Rotterdam riverfront have moved a step closer with the appointment of Arup as a key design partner.
Initial designs for the Dutch Windwheel envisioned a 174m-tall structure comprising two giant rings, the outer ring supporting 40 rotating cabins for tourists, the inner containing 28,000m2 of residential space.
The structure would integrate advanced renewable technologies able to capture enough sun and wind energy to take it entirely off grid.
Arup will examine the technical feasibility of the scheme, working alongside partners including BAM Group, Deltares, Dura Vermeer, Siemens, and the Windwheel Corporation – a consortium of the Rotterdam-based companies BLOC, Doepel Strijkers and Meysters – to balance ambitions for sustainability, structure, logistics, fire safety, energy, material and waste.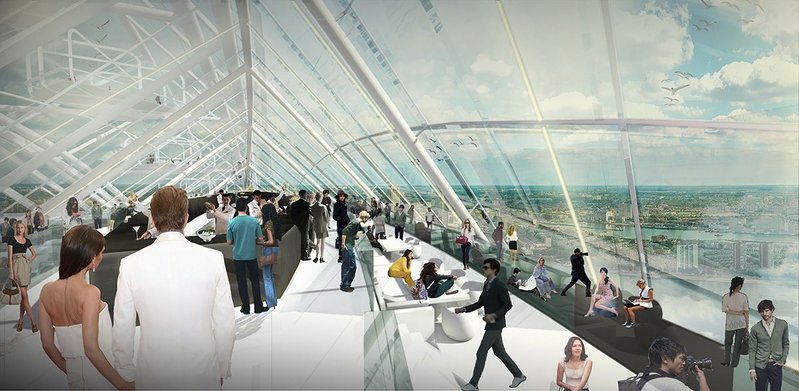 Duzan Doepel, partner and architect at Doepel Strijkers, told RIBAJ: 'We lacked an engineer in the team and Arup was the most obvious choice as it has had a hand in many large wheel structures, and buildings integrating 'holes', around the world. It is helping us rationalise the design to accommodate many complex considerations.'
A key environmental innovation in development is electrostatic wind energy converter (Ewicon) technology, a form of bladeless wind turbine that generates electricity from wind using tubes and no moving parts.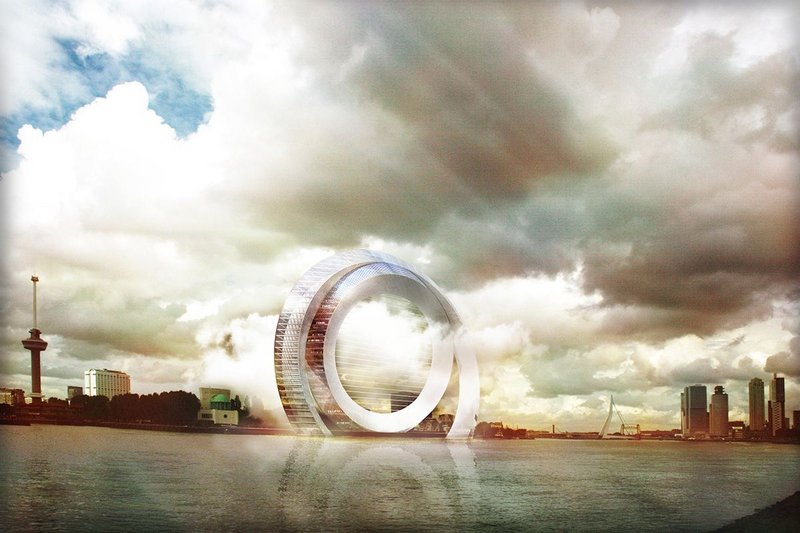 'We wanted to avoid negative associations of traditional wind turbines that create unsightly shadows in an urban context,' said Doepel. 'The aim is for the building to generate at least as much energy as it consumes, which quite an achievement at this scale, we are looking at reducing the percentage of wind and optimising solar to maximise energy production.'
Also in development is a multi-functional 'smart skin' for the façade, which could generate power from solar energy, provide natural ventilation, passive heating and cooling as well as ensure privacy for occupants.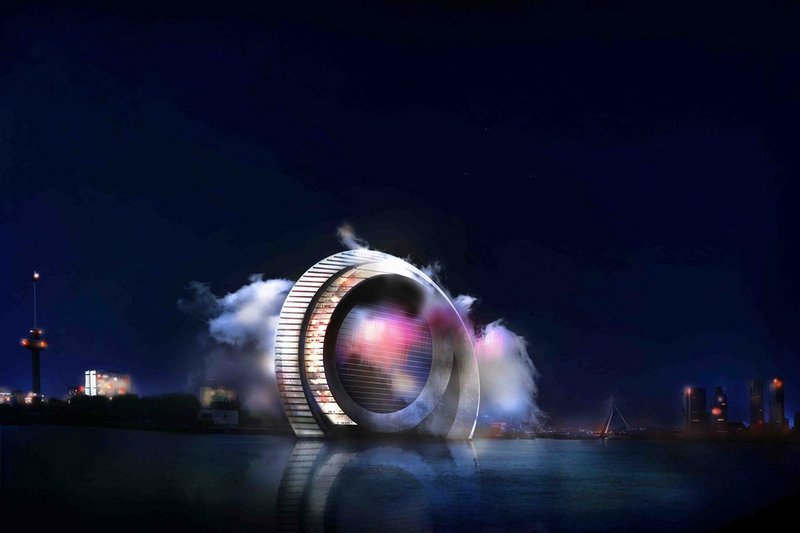 The initial concept envisioned a 174m-high tower located on a site near the city centre, but the city council is now proposing another site further along the river, around 15 minutes cycle from the centre, which could affect the scale of the project: 'Local building and zoning regulations may limit the height of the building,' explained Doepel.
Under the original concept, the inner ring would house a restaurant, a 'sky lobby', a 160-room hotel, 72 apartments and shops.
In addition, practicalities related to access may mean making adjustments to the circular form, Doepel adds: 'The plan was to construct diagonal lifts, which would help optimise floor plans and create the central core. However, we are nervous that moving people diagonally in lifts may be unpleasant at high speed, conversely installing a series of vertical lifts would create very complicated floor plans. It's one of a number of parameters we are discussing.'