Lapitec combines all the best qualities of porcelain and natural stone, is available in the largest slab sizes on the market and is versatile and easy to work with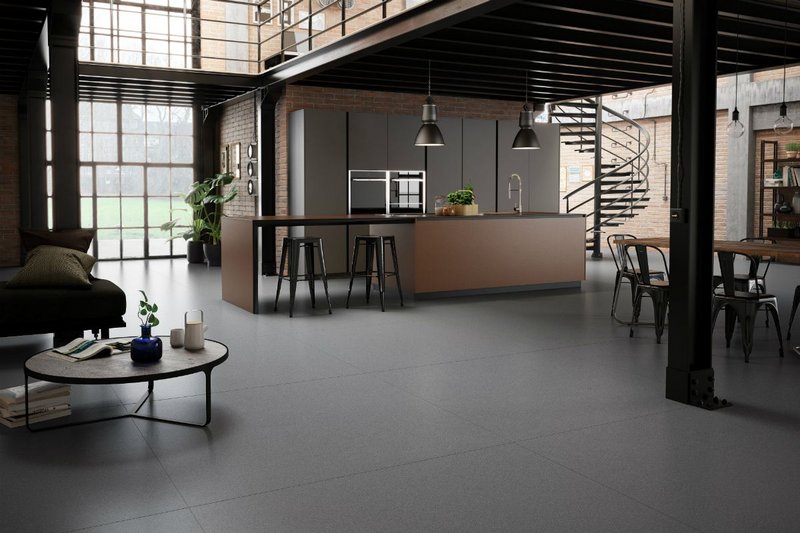 Lapitec sintered stone offers specifiers diverse solutions for interior design and construction.
Lapitec is an innovative 'full bodied' sintered stone that is available in large format slabs. It combines the superior physical properties of porcelain with the elegance, workability and finishes of natural stone.
Lapitec is produced in slabs measuring 3365x1500mm and thicknesses of 12, 20 or 30mm, making it the largest sintered stone on the market. It is long lasting and completely weather proof. Every slab is resistant to acids, alkalis, deep abrasions, fire, frost and is unaffected by UV rays. It is also resistant to graffiti. Lapitec is produced with maximum respect for people and the environment. It is completely inert, containing no resins or petroleum derivatives.
The production process includes the addition of a special form of titanium dioxide to the mass, which, when activated by applying Bio-Care, provides antibacterial properties, as well as breaking down and washing away contaminants in the air. This important feature allows the company to define the surfaces of its Lapitec Bio-Care line as 'self-cleaning'.
Lapitec is suitable for a wide range of applications, including interior and exterior cladding and ventilated facades, paving and swimming pools, kitchen worktops and bathroom surfaces.
For more information and technical support, visit, lapitec.com
Contact:
01895 820883
---