Quinn Building Products to launch new full-fill PIR insulation board ISOSHIELD at Ecobuild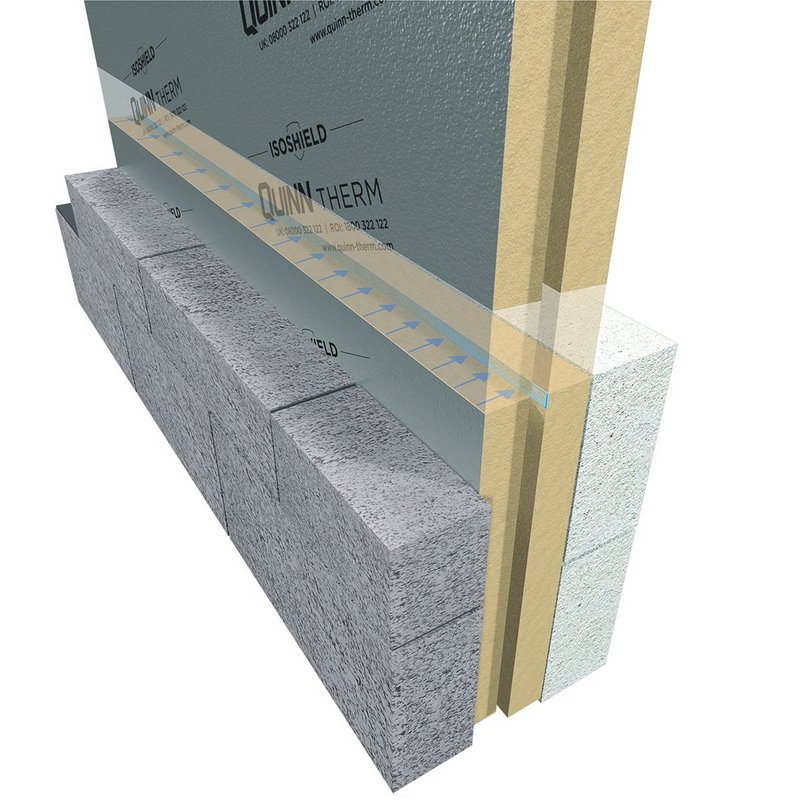 The technical team in its Quinn Therm division has developed another high-performance product to complement its existing range of industry leading insulation boards. Quinn Therm ISOSHIELD has been specifically designed to improve the thermal performance of the cavity wall without the need for wider cavities – which can typically encroach on valuable internal floor space.
With over 40 years of manufacturing excellence, Quinn's in-house team of insulation experts has engineered the new ISOSHIELD board to fully fill the wall cavity without any risk of moisture penetration. This is achieved by a unique rebated edge profile and a new stucco embossed aluminium foil facing.
ISOSHIELD achieves substantially lower U-values than partial-fill insulation boards, significantly reducing the overall heat loss through the building envelop, providing specifiers with the peace of mind that they are selecting not only quality and reliable insulation, but also unrivalled energy efficiency performance.
Kevin Lunney, chief operating officer for Quinn Building Products said: 'Quinn has once again demonstrated its commitment to innovation and outstanding technical performance for the insulation market, and we are proud to be launching this exciting new product on our stand at Ecobuild this year.
'ISOSHIELD complements our existing and incredibly versatile range of Quinn Therm products, while offering yet another high-performance, energy saving, insulation solution.'