Aspirational in-store environments are key for an industry that is changing. RetailEXPO 2019 showcases the brands, suppliers and innovators that are leading the way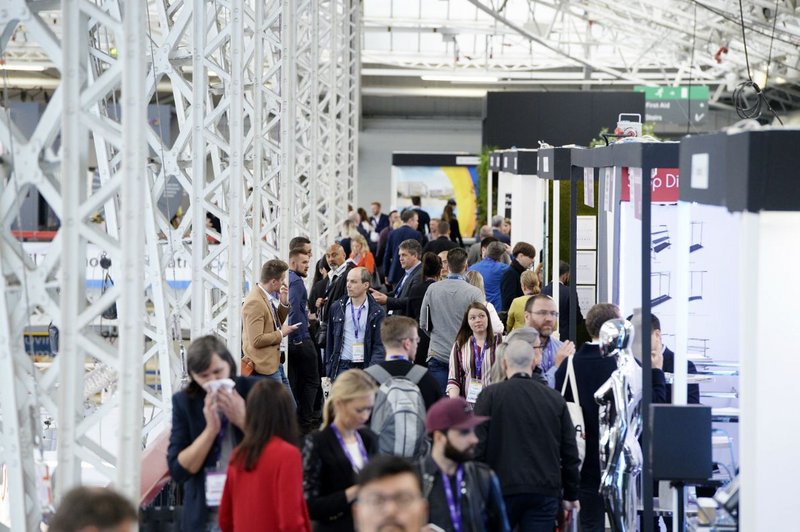 Change means opportunity - if you know where to look. Start in the Design Zone at RetailExpo 2019.
The role of the bricks-and-mortar store is changing and, more than ever, store design has a crucial role to play in delivering retail performance. This transformation at the heart of the retail industry is the focus of the Design Zone at Europe's leading retail solutions show, RetailEXPO 2019.
Data from the exhibitions and events company's recent One Vision report outlines the challenges faced by bricks-and-mortar retailers. Seventy per cent of consumers say they would shop elsewhere - either online or at a competitor - if a retailer didn't provide an exciting or engaging environment, illustrating the direct link between retail design and store performance.
RetailEXPO focuses on how leading retailers are creating aspirational in-store environments that complement their e-commerce offerings and how they are rewarding shoppers for custom. It is a must-see event for anyone involved in the retail design process.
Organised into four zones - Lighting; POP, Marketing & Visual Merchandising; Shop Fitting & Store Fixtures; and Store Design - the Design Zone provides access to the brands, suppliers and innovators at the cutting edge of retail.
The event runs from 1 to 2 May 2019 at Olympia London. It brings together 15,000 top retailers, brands, architects, retail design businesses and tech exhibitors.
The dedicated Store Design & Experience Stage will focus on how bricks-and-mortar stores can adapt to how today's consumer shops. Expert speakers will provide insight into the challenges and opportunities for physical retail stores as shoppers demand even more from in-store experience, expecting to be surprised and delighted by the retail environment.
Greg Klingaman, global reserve retail director at Diageo, will showcase how Johnnie Walker whisky is using physical retail to support its ambition to become the most talked-about whisky in the world and highlight examples from the first global flagship store for Johnnie Walker recently opened in Madrid.
Amy Brown, head of creative strategy at Google, will host a case study session talking about the award-winning experiential Google Curiosity Rooms.
There are speaking streams focused on understanding the future role of stores and how they will need to connect and engage with customers, insights into developing a strategy for effectively updating retail spaces and combining physical stores and digital seamlessly.
Nick Paulson-Ellis from The Sports Edit will focus on the value of physical retail in a world where so many are choosing to remain solely e-commerce and how the brand has successfully translated customer personas into the design concept for its new store at London's Coal Drops Yard.
RetailEXPO 2019 runs form 1 to 2 May 2019 at Olympia London. For more information and to register online for your free pass, visit retailexpo.com
---