The event that has championed sustainability in construction for the past 17 years has opened registrations for its next conference in March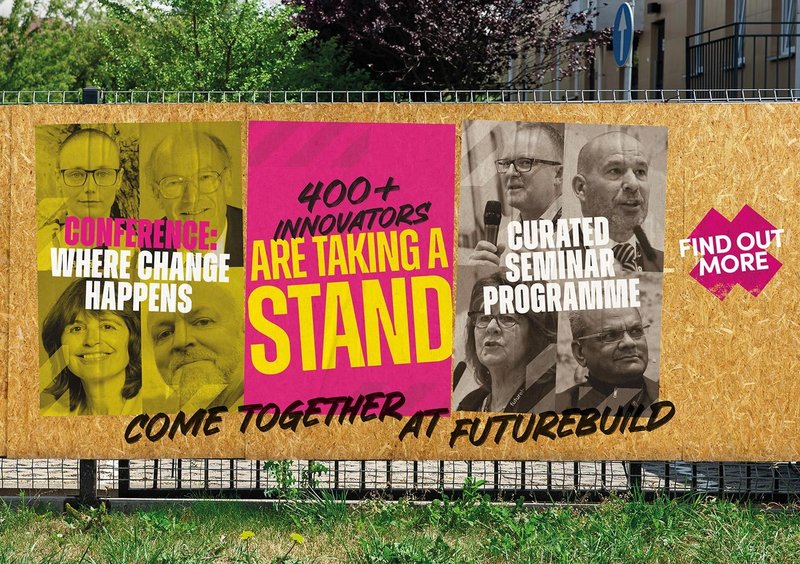 Futurebuild 2023: Access to over 400 brands, never-seen-before innovations, a world-class conference programme and inspirational seminars curated by over 90 industry partners - all for free.
Futurebuild is returning to the ExCeL London from 7 to 9 March 2023.
Now in its 17th year, Futurebuild is a leading showcase for sustainable product innovation in the construction industry and provides a platform for inspiring ideas, innovative solutions and knowledge sharing to help create safe net zero buildings faster and more efficiently.
Its mission is to build a better future and play its part in net zero outcomes.
Through its 'Take a Stand' campaign, which launched last summer, Futurebuild is urging companies and professionals throughout the construction supply chain to act now and take a similar step.
Hundreds of exhibitors, speakers and partners are pledging to 'take a stand' on an issue they passionately believe will help propel the industry towards a more sustainable future. All pledges will be displayed at the event.
Futurebuild: Come together, change together, act together
Futurebuild is inviting all those involved in the built and natural environment to take part in its conference discussions themed around looking forward, changing and taking action - with action being the critical requirement.
The conference has a heritage of tackling the big issues and presenting the latest best practice and research to enable the construction sector - as one of the largest contributors to global emissions - to operate in a smarter, more sustainable way.
Achieving net-zero carbon, let alone zero carbon, will require collaborative working across a wide field, not just construction. This is why the conference is relevant across a range of disciplines within the construction industry and beyond.
The conference programme is sponsored by energy innovator SNRG and business support agency HUB Brussels and curated by the Edge, a multi-disciplinary built and natural environment think tank, which has identified 12 key propositions to be discussed and debated with input from the audience.
A line-up of compelling industry speakers and thought leaders will use the conference debates to 'take a stand' on tackling the biggest issues.

Futurebuild 2023: Come together, look forward, learn, take action.
Futurebuild seminar programme: curated by the industry, for the industry
The Knowledge Programme also includes a Seminar Programme, drilling down into detail through practical CPD-accredited sessions aimed at increasing the lifelong learning knowledge and skills relevant for architects to better tackle the challenges on hand.
There are eight seminar stages: Buildings & Offsite, Digital, Energy & District Energy, FutureX Innovation, Interiors & Lighting, Materials, Retrofit, and Sustainable Infrastructure.
By handing the seminar programme to some of the great thinkers and disruptors in the construction sector, Futurebuild aims to share knowledge, provide a forum for questions and, as a collective, start to bring to life some of the answers to help deliver a better built environment.
The programme is curated and delivered by over 90 industry leading partners and features a stellar line-up of over 300 speakers, bringing the whole industry together to debate and learn from each other.
Stand out topics include the Net Zero Carbon Buildings Standard, Biophilic Design with Oliver Heath, the need for effective infrastructure and sustainable placemaking, plus there's a whole day from ACAN focused on Decarbonise Now, Ecological Regeneration, and Cultural Transformation.
View the full Knowledge Programme at futurebuild.co.uk/knowledge-programme
Futurebuild 2023, 7 to 9 March, ExCeL London, One Western Gateway, Royal Victoria Dock, London E16 1XL. Visitor registration is now open at futurebuild.co.uk/registration. For more information about Futurebuild 2023, the home of innovation, visit futurebuild.co.uk
---