Creative reuse, remaking and recycling define this trio of case studies that have found a sustainable route for architecture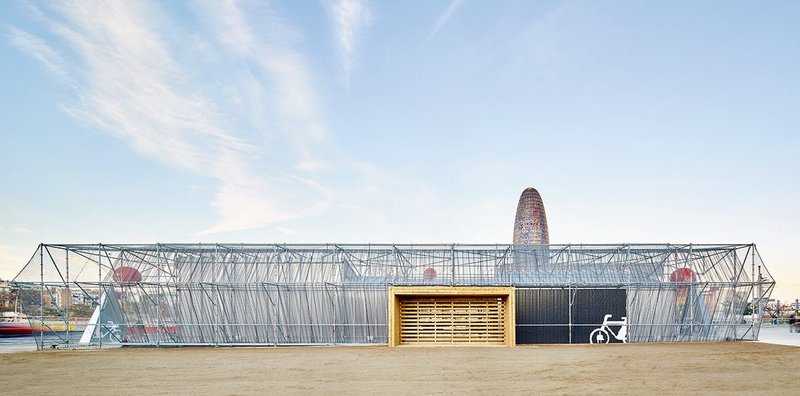 The Information Point at Les Glories in Barcelona is easily demountable and can be relocated and reused with minimal impact on the site.

Credit: Peris + Toral Arquitectes
As attention turns to carbon reduction across the entirety of new building projects, a move towards circular economies is set to reinvent construction.
The new emphasis on modular, adaptable buildings will put creative reuse and demountability at the forefront of design. The future is circular, prioritising reuse, remaking and recycling.
We will need to use raw materials wisely, give preference to durable solutions and choose materials that can be reused efficiently.
Hot dip galvanized steel is durable, robust and consistent with this circular approach. According to a European research report called 'Recommendations for Reuse of Steel Products in Single-Storey Buildings', 'galvanized steel solutions are preferable for structures with possible multiple assembling and dismantling cycles'.
The report states that reusing a 480m² single storey, steel-framed building just once can save 98 tonnes of CO2 and €24,000. Reuse can now be quantified in economic and environmental terms, too.
Incorporating reuse at the design phase of any project can generate significant opportunities to reduce carbon footprint, according to a recent guide published by the UK and European galvanizing industry.
'Galvanized Steel and Sustainable Construction: Solutions for a Circular Economy' outlines how hot dip galvanizing facilitates the circularity of steel structures and components and showcases innovative public projects from across Europe, including the three outlined below.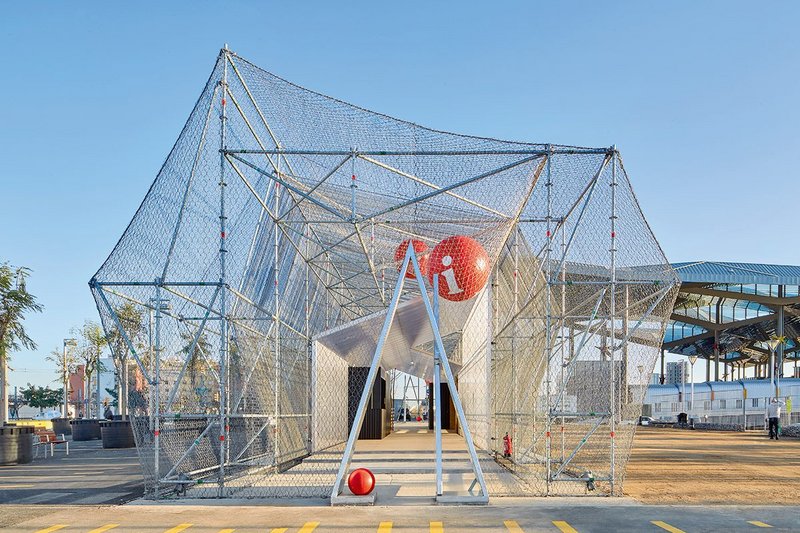 Galvanized steel was used to create a temporary information point in Barcelona. The materials could be readily deconstructed for a new life.

Credit: Peris + Toral Arquitectes
Case Study 1: Information Point, Les Glories, Barcelona
Barcelona City Hall commissioned architects Peris + Toral to design an information point to inform local residents about recent regeneration works in the city.
The structure, sited at an intersection called Les Glories, comprises a simple, galvanized steel external frame covered in a translucent polycarbonate skin with prefabricated timber internal modules.
After serving its function since 2015, the structure is now being repurposed by Peris + Toral as a youth centre in the city's Sant Martí neighbourhood.
It is entirely possible that it can be adapted for further, numerous life cycles.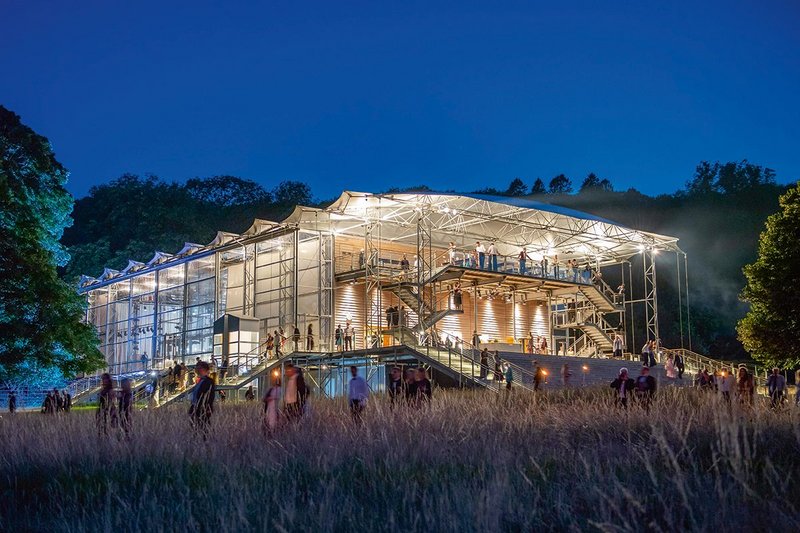 Prefabrication techniques at Garsington Opera Pavilion minimised waste, ensured a consistent workmanship and allowed the galvanized steel structure to be assembled/dissembled quickly and economically.

Credit: Stephen Wright Photography, Robin Snell and Partners
Case Study 2: Garsington Opera Pavilion, Wormsley
Garsington Opera Pavilion at Wormsley, a private estate in Buckinghamshire, was conceived by architects Robin Snell and Parnters as a demountable, state-of-the-art, contemporary performance venue.
The 600-seat pavilion offers superb acoustics and a perfect setting. It was originally designed to be erected and disassembled annually with the opera season and to leave no permanent trace when removed.
Since then, parts of the structure have been left to overwinter, with the galvanized coating providing long-term protection and a maintenance-free finish.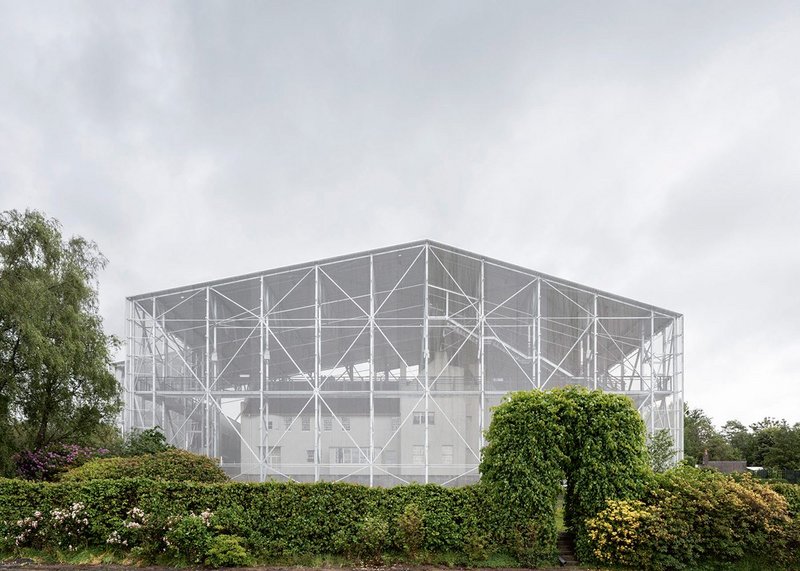 Constructed in 25 weeks, prefabricated galvanized building elements reduced the impact of construction to Hill House. Materials used can be recycled or reused once the building is removed.

Credit: Johan Delhlin, Carmody Groarke
Case Study 3: The Hill House Box, Helensburgh
This project in Argyll and Bute demonstrates the limitless reusability of galvanized steel sections and offers a radical approach in active conservation.
Created by practice Carmody Groarke as a semi-permanent structure to protect Charles Rennie Mackintosh and Margaret MacDonald's Hill House, one of Scotland's most acclaimed buildings, it acts as a temporary museum to contain and protect the Grade A listed structure during restoration.
A galvanized cross-braced steel frame was grounded with minimum impact on the terraced garden, providing the framework for a chainmail-covered enclosure, which acts as a 'drying room' shelter for the original house.
At the end of the 10-year project, The Hill House Box can be deconstructed easily and repurposed for new functions.
Galvanized steel: Withstanding multiple life cycles of reuse
Projects like these show how the durability and robustness of galvanized steel allow it be demounted, transported and re-erected without degradation, making it ideally suited to circular design. Galvanized steel structures can also be adapted for changing needs in capacity.
Each of these public projects is creative and adaptable, puts carbon reduction centre stage and shows that working towards a net-zero future can deliver structures that maintain and even improve performance.
As the UK embarks on the biggest road, rail and public building investment of a lifetime, they suggest that the quest for carbon reduction, while a huge challenge for the construction sector, is a creative opportunity, too.
A downloadable copy of 'Galvanised Steel and Sustainable Construction: Solutions for a Circular Economy' is available at galvanizing.org.uk/circular-economy
For more information and technical support, visit galvanizing.org.uk
Contact:
0121 355 8838
---