As staff seek part home/part office working the role of the office is changing – and that means flexible, multi use workplaces to boost collaboration and productivity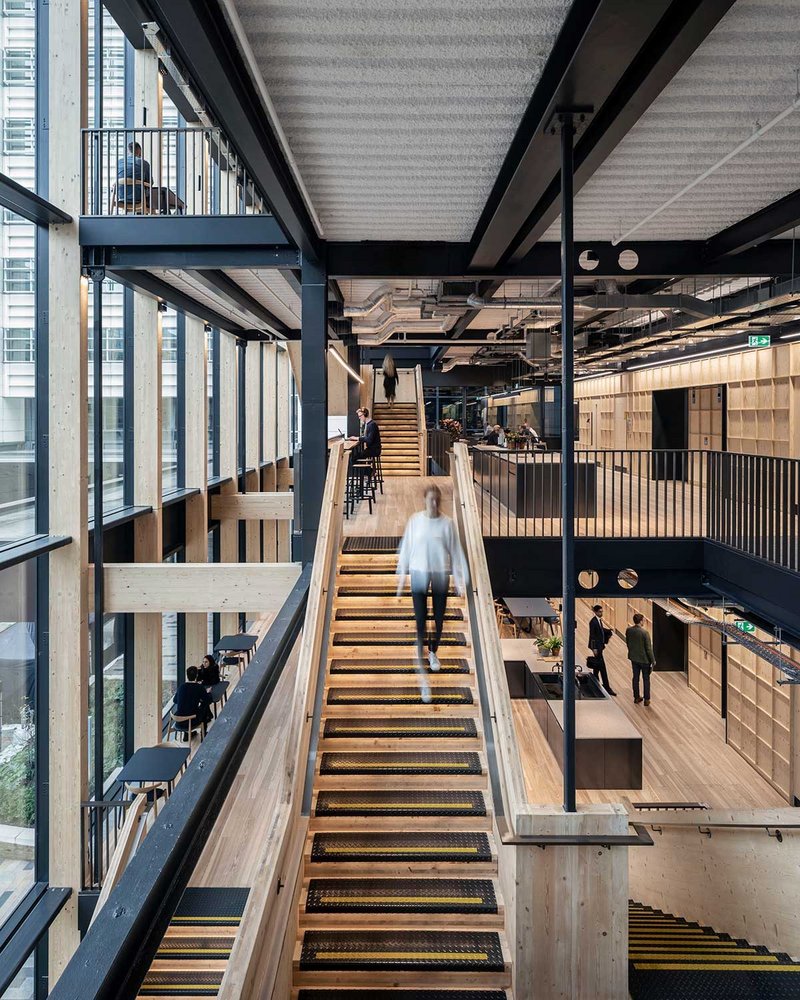 Those in leadership roles are more likely to have already adopted a hybrid work model and many professional, technical, and administrative workers would like to do the same.

Credit: British Land/Gensler
Office designs that prioritize human interaction and emotional engagement over productivity will support a growing preference for hybrid working, the latest research from Gensler has revealed.
The UK Workplace Survey 2020, carried out between July and August, found that over 67% of UK workers want to follow a hybrid model of working that involves spending between one and four days in the office each week.
Employees already following this approach reported greater positive impacts on creativity, overall job satisfaction and health and wellbeing compared to those engaged in purely office or home-based working.
The research revealed a clear split between the perceived benefits of home and office work. Some 64% of staff said working at home is productive, 52% said maintaining a work/life balance is easier, and 48% said they find it easier to find time to complete individual work at home.
Conversely, those working in the office full-time spent a substantial 65% of their time collaborating, learning and socialising, versus just 37% for those working from home. Workers across all scenarios said they find it easier to get collaborative work done when everyone is in the office.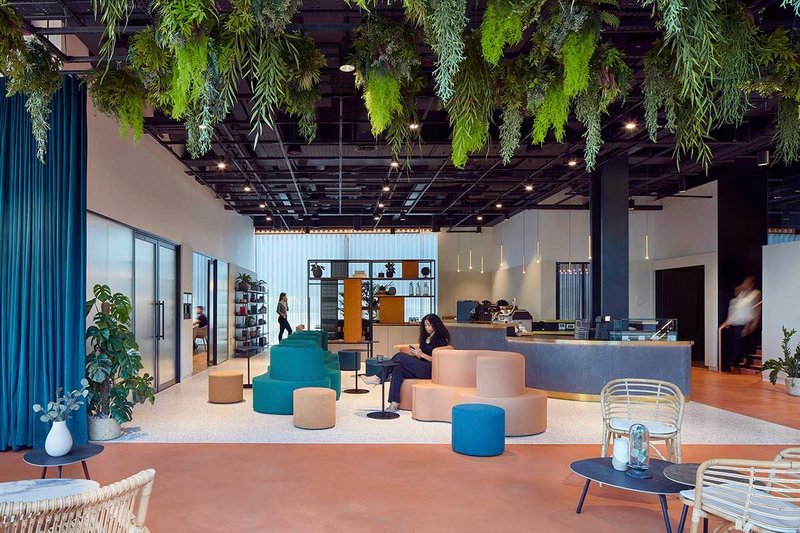 Organisations must provide employees with the flexibility they need while strategically planning for a new paradigm of distributed teams working from different locations.

Credit: British Land/Gensler
According to Gensler, the survey demonstrates the critical role of the office as a social hub, used to connect with colleagues, collaborate on projects, or mentor less experienced staff. The previous focus on productivity linked to density is becoming obsolete.
Jane Clay, strategy director and principal at Gensler, told RIBAJ: 'The office is certainly not dead, but it will be different and it must become more human-centered … We will need a richer mix of spaces within the working environment; it will probably be less about the efficiency of having rows and rows of desks, which we are moving away from anyway, to spaces that are much more collaborative and perform more than one function, for example a café that becomes a meeting space or an education space.'
The important role of the workplace for social functions was highlighted by other findings in the report. Many staff, particularly those in professional, technical, and administrative positions, said they struggled to maintain awareness of others' work when working at home. Less than half of Millennial and Gen Z workers, and about one-third of professional, technical and administrative workers, have participated in mentoring or coaching during the pandemic, a factor that may be exacerbated by working from home.
Employees' preference for a hybrid working model indicates a need for greater flexibility to adapt to changing needs, and spaces designed to optimise activities and experiences that cannot be performed at home, reports Gensler.
'Is the building agile enough to support people as they change mood and work style? The more flexible the environment you can provide, the more responsive it is likely to be to what people need,' said Clay. 'Designers and architects need to think about spaces as not having only one function, the focus needs to be on collaboration, social connection, and ad hoc connections that spark innovation. Spaces need to be able to adapt to all of these,' she concluded.