Gerflor has installed new Creation 55 LVT at Uxbridge College's fitness centre in preparation for the membership to open to the general public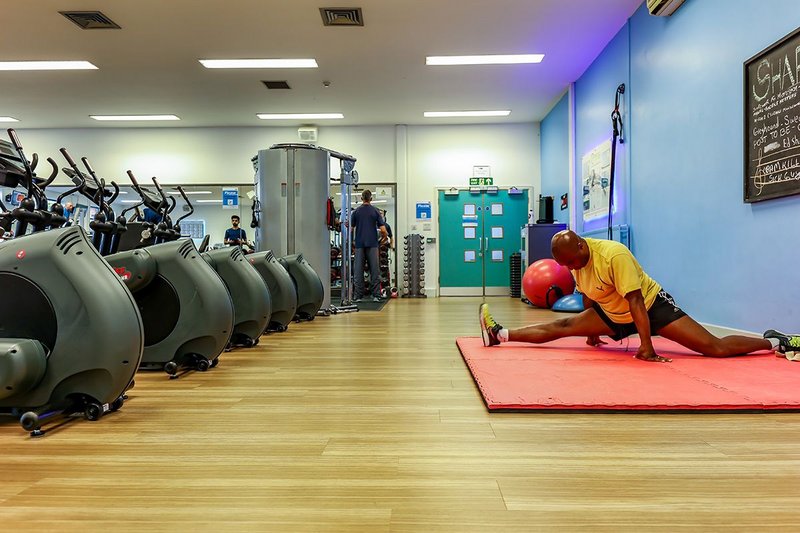 Uxbridge College specifies Gerflor for revamped fitness centre.
More Energy Hayes is a fitness facility located on the Uxbridge College Campus in Middlesex. It previously only allowed access to the staff and students. Recently however, More Energy Hayes has extended its membership to the general public based within the local area. It's a move that international flooring specialist Gerflor were keen to support with a collection of top quality flooring products aimed at delivering stunning looks coupled to top performance and durability.
In developing its commitment to providing a sports facility that could benefit the wider community it needed to improve the existing main gym area with 130m2 of new flooring to meet the expected increase in demand. Gerflor's stunning Creation 55 LVT in Eramoza Gold turned out to be the perfect choice for the refurbishment.