Gerflor has been specified at a private hospital in Reading for a hotel-look and top notch hygiene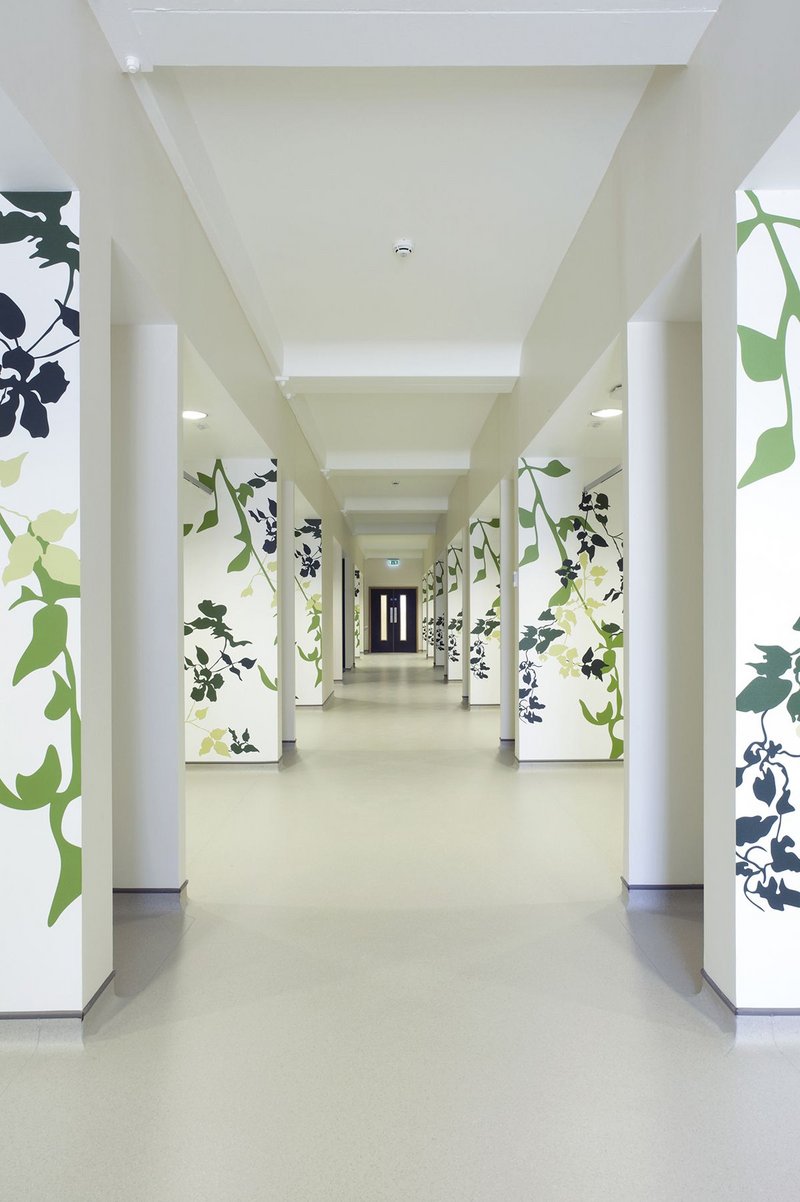 Gerflor flooring at the Circle private hospital in Reading.
Gerflor has been specified at the Circle Partnership's private hospital in Reading. Selected to create the feel of a hotel inside the hospital rooms, Gerflor's Mipolam Symbioz, which is available in 25 colour references, provides a stylish flooring with the highest hygienic standards.
Gerflor's high-performing Mipolam ranges come in a sheet format; a homogeneous flooring that is highly suitable for heavy duty traffic. Mipolam Esprit, Elegance and Symbioz have a group T wear rating and with innovative non-directional designs; they are a popular choice in many sectors where hygiene must be maintained.
By combining the Mipolam range with its patented Evercare surface treatment, Gerflor has delivered a product that offers unparalleled stain resistance to blood and chemicals (including iodine), the best slip resistance in its field, astonishingly low maintenance and unique environmental credentials.
Mipolam Symbioz contains more than 75% sustainable or renewable raw materials. It includes 100% bio based plasticizer, made of residues from cereals. Gerflor's unique loose-lay flooring solutions do not require any adhesives and they are constantly striving to develop better VOC-free systems.
Robert Botwright, head of procurement for Circle Partnership, said: 'Mipolam Symbioz is a good looking product. We carried out some tests with chemicals commonly found in hospitals to make sure it worked, as stain removal can be an issue in hospitals, particularly in operating theatres.'
Mipolam can be specified in public areas, schools, offices, computer suites, indoor leisure centres, factory floors and storage areas, together with hospital wards, corridors and clean rooms requiring an aseptic environment.
For more information and technical support visit: www.gerflor.co.uk
Contact:
01926 622600
---