Flooring specialist's high-impact, noise-reducing Powershock 300 tiles are a perfect fit for a penthouse-level gym installed above apartments in Dún Laoghaire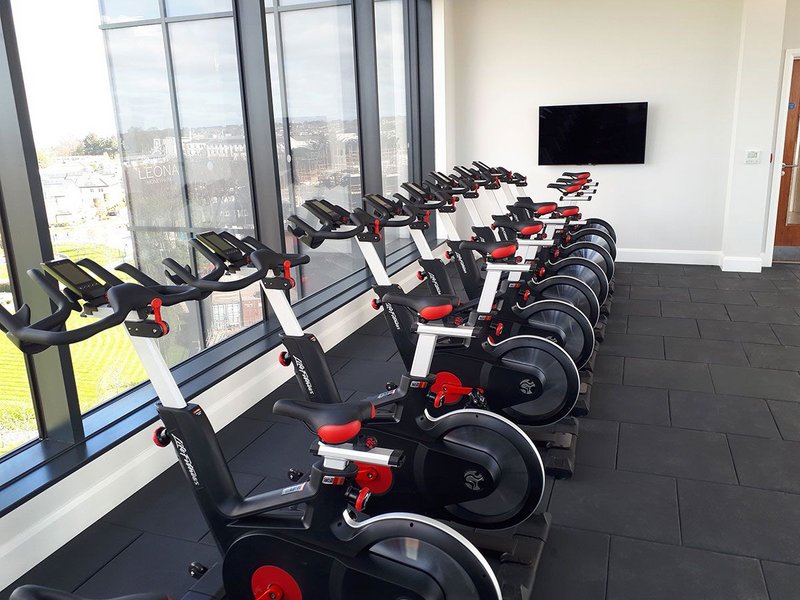 Gerflor Powershock 300 flooring has been fitted at the gym facilities on the top floor of the Honeypark development, Dublin.
Gerflor's Powershock 300 rubber flooring has been specified for the gym facilities at a high-end residential project in Dublin. Property developer Cosgrave's Honeypark residential and retail development is built on the Olde Dún Laoghaire golf course and features luxury housing and apartment accommodation, five acres of landscaped parkland, nature trails, cafes and restaurants.
Gym facilities occupy the penthouse level of the development so the contractor required a flooring surface that would minimise noise and reduce impact on the apartments below. Gerflor's Powershock 300 in Dark Grey was chosen to cover the 110m2 of gym space.
Powershock 300 is a 30mm-thick, high-impact flooring tile ideal for free weight and heavy weight areas in gyms and fitness centres. Functional and hardwearing, the tiles are made from vulcanised rubber to increase strength and durability and have a non-porous wear layer that is impermeable and odourless. The tiles offers shock absorption, sound insulation to 26dB, sub floor protection and have pre-installed connector pins for easy installation.
For more information and technical support, visit: gerflor.co.uk
Contact:
01926 622600
---