When Blenheim Palace undertook its largest development for 200 years, it wanted glass doors that would enable visitors to flow into its visitor centre while allowing the stunning vista of the Estate to be seen.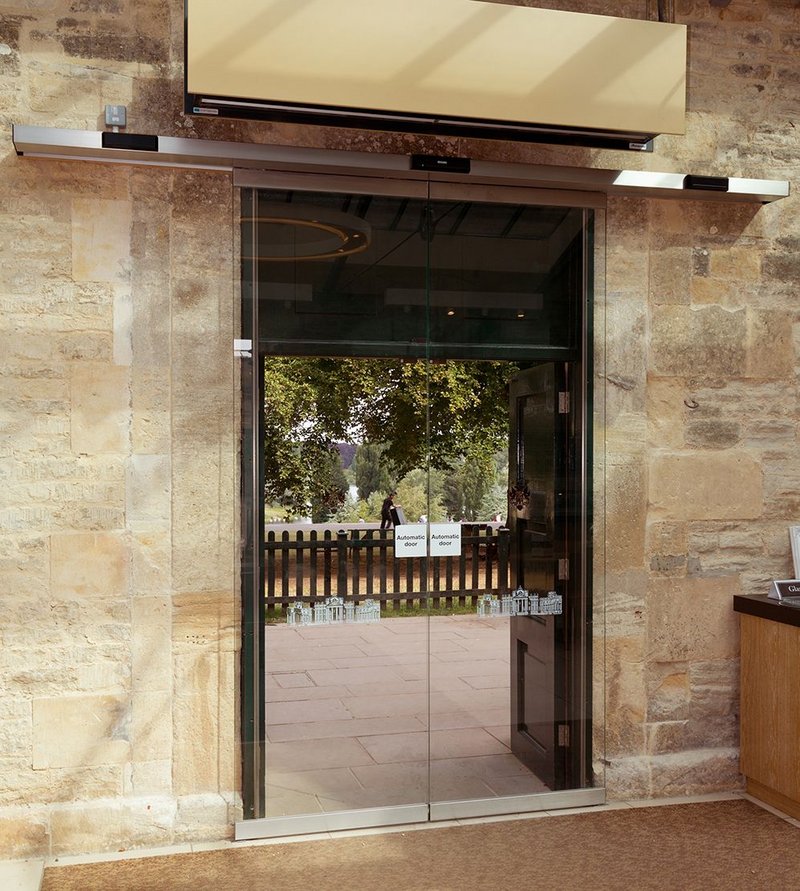 The stylish pair of automatic sliding doors powered by GEZE UK's Slimdrive SL operators do exactly that – and two years on, they have allowed more than 800,000 visitors to pass through the glass-ceilinged visitor centre designed to reflect the adjacent Orangery.
The redevelopment project, led by the Blenheim Estate Construction team, was undertaken in direct response to a dramatic increase of visitors, so the Slimdrive SL automatic sliding door system was chosen because of its suitability for busy entrances.
With an operator height of just 7cm, the Slimdrive SL is extremely compact making it almost invisible in elevation. Designed to be virtually silent in operation, it is ideal for glass doors such as those at Blenheim Palace visitor centre.
GEZE's patch fittings and floor springs were also fitted to the manual glass doors in the visitor centre. Both the patch fittings and floor springs are finished in elegant ground stainless steel.
Clive Wilkins, Construction Manager at Blenheim Palace commented: "We experienced a huge upsurge in visitor numbers following the introduction of Blenheim Palace's 'free Annual Pass' ticket offer. Health and safety is therefore very important, so we specifically wanted sliding doors and the sensors for the Slimdrive SL are set precisely so that they open and close at just the right time to let people through regardless of the pace they are walking at.
"Ultimately, the two automatic glass sliding doors from GEZE UK, allow our many of visitors to enter quickly and safely. At the same time, their positioning opposite the manual glass doors helped us achieve our brief of providing a panoramic view from the courtyard out to the Estate."
---