The digital home and automation specialist reveals its product launches and innovations for 2020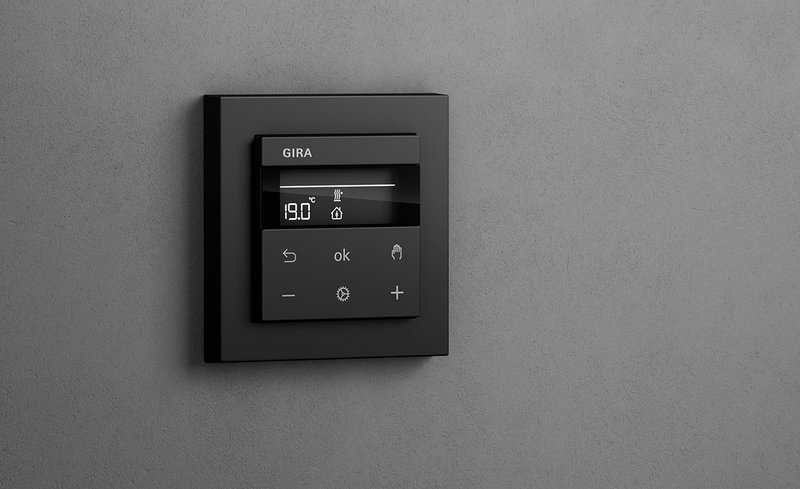 Gira System 3000: lights, blind and heating control in one device.
Gira, the German complete supplier of electronic, networked digital building control systems, is launching a range of new products and features in 2020, including an integrated light, blind and temperature control, a voice-enabled smart home hub and a USB power supply for futureproof device charging.
Gira System 3000: now with added heating controls
The Gira System 3000 smart home application provides simple and convenient light and blind control and has now been updated to include single-room temperature control.
The system can be programmed with up to 40 individual temperature switching points as well as holiday mode and is controlled using a menu on the device or, in the Komfort version, via Bluetooth. The time-controlled temperature setting for individual rooms saves energy and ensures heating levels can be tailored to suit every occupant.
Gira System 3000 with heating controls will be available from October 2020.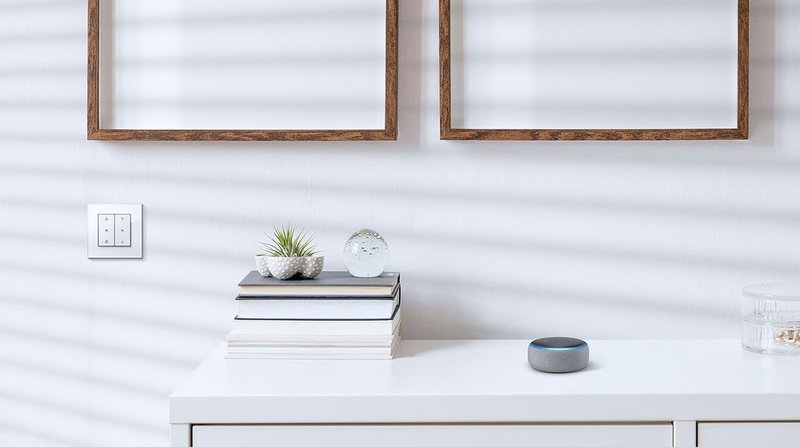 Gira eNet Smart Home voice command: convenient control and monitoring of the home environment via smartphone - whether you are in or out and about.
Gira eNet Smart Home: now with voice activation
The bidirectional wireless Gira eNet Smart Home system allows house builders and renovators to conveniently control and monitor everything from heating, lighting and appliances to security and safety features via smartphone - and always with absolute data security.
Gira has updated its eNet server so that it is now possible to use voice commands via Amazon Alexa or Google Assistant for straightforward and convenient control of the Smart Home.
Voice activation requires an eNet server version 2.2.1 or higher and a compatible smartphone with the eNet Smart Home app installed. Gira eNet is a futureproof wireless system for smart networking and control of technology in homes or rental apartments up to 140 square metres and is ideal for retrofitting.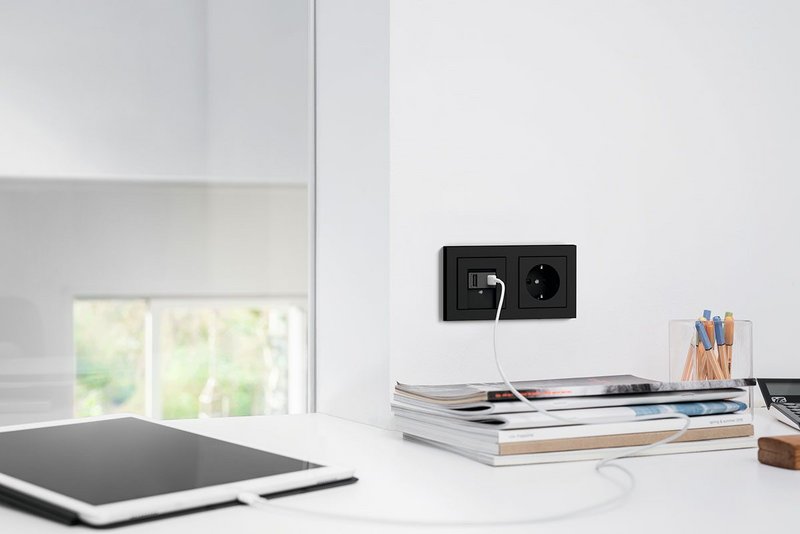 Gira USB power supply A and C. The USB-C connection is suitable for all state-of-the-art and future mobile devices.
Gira USB power supply A and C: futureproof device charging
Gira's new power supply A and C enables the connection of devices with USB A and USB C plug connectors. The smartphones, tablets and devices of the future will all connect via a USB C charger and Gira is harnessing the USB C standard early to make charging compatible in the long term.
Devices with USB A and USB C plug connectors can be charged simultaneously and, at 3000 milliamps, the USB power supply provides efficient charging of all mobile devices, including tablets. Separate power supply units are not required.
The Gira USB power supply can be installed in all type 58 flush-mounted device boxes and can also be retrofitted quickly and easily, unlike conventional socket outlets. It can be integrated with all products in the Gira System 55 range.
The new Gira USB power supply can be installed in private flats and houses, but is also the ideal solution for hotels and offices.
For more information and technical support, visit gira.com
Contact:
0203 936 8090
---