With newly completed student halls in Edinburgh and Norwich, VELFAC systems continue to meet strict performance targets and tight budgets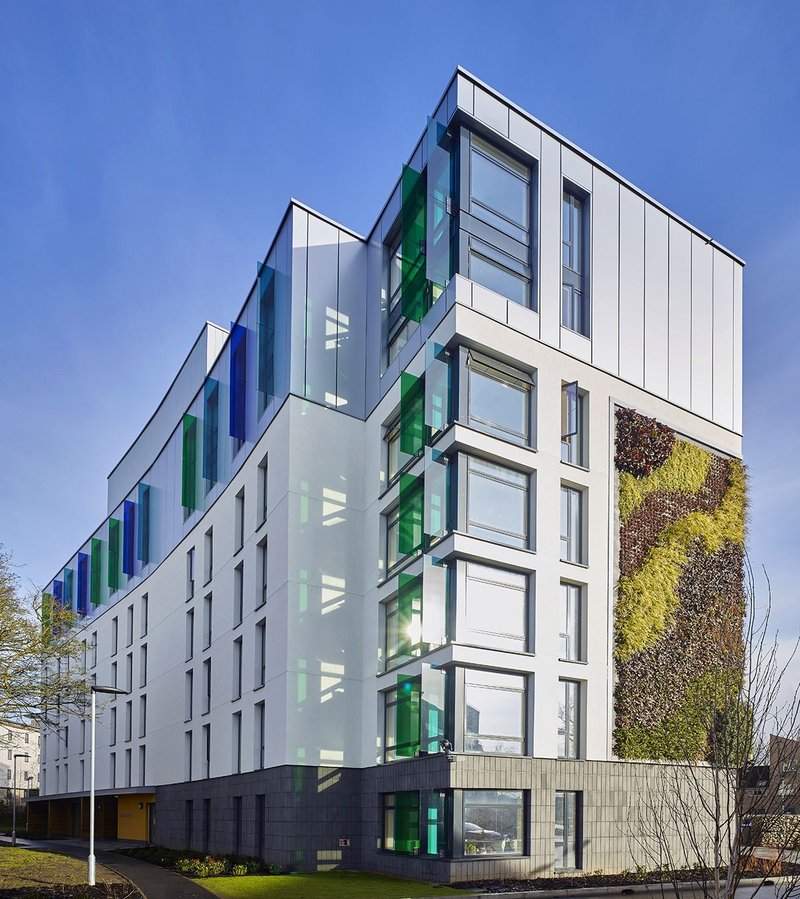 VELFAC composite glazing has seen rapid growth in university accommodation projects, with the system specified for its durability, low-energy performance (U-values as low as 0.8W/m2K for triple glazed units) and overall cost-effectiveness. Despite tight budgets investment continues in university buildings, with an increased emphasis on cost-effective design but not at the expense of performance or function. The system's stylish, contemporary, slim frame design offers uniform sight lines in a unit which combines exterior aluminium with inner pine, used to actively enhance interior spaces.
For student residences, the VELFAC system ensures excellent acoustic insulation, essential for high-density accommodation often built on inner city sites. It also requires minimal maintenance even with heavy use. The glazing can support natural ventilation systems, with the distinctive sight lines maintained across fixed, manual and motorised lights.
A major student accommodation project for the University of Edinburgh features VELFAC windows in a series of impressive, innovative new-build blocks linked to a refurbished Victorian hospital. VELFAC composite windows and doors are a distinctive element within the different facades of the multi-storey accommodation blocks, also delivering essential low-energy, low-maintenance performance.
Crome Court, University of East Anglia
VELFAC composite glazing makes a major contribution to UEA's Crome Court, one of a new breed of student accommodation blocks which combine exceptional design with low-energy performance. The project represents impressive value for money.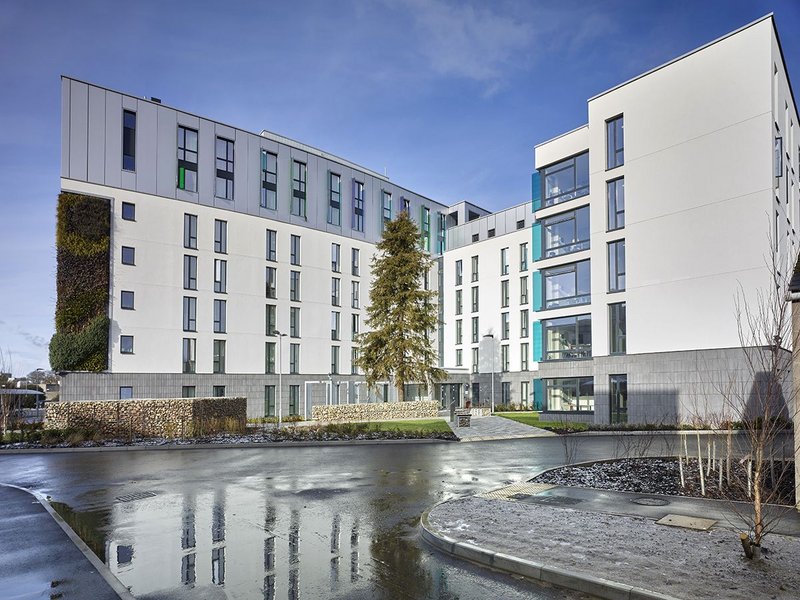 For more information and technical support visit: www.VELFAC.co.uk
Contact:
01223 897 100
---