Glazing Vision has supplied an impressive sliding roof light to bring light into the basement of a house refurbishment project by Chris Dyson Architects in Clerkenwell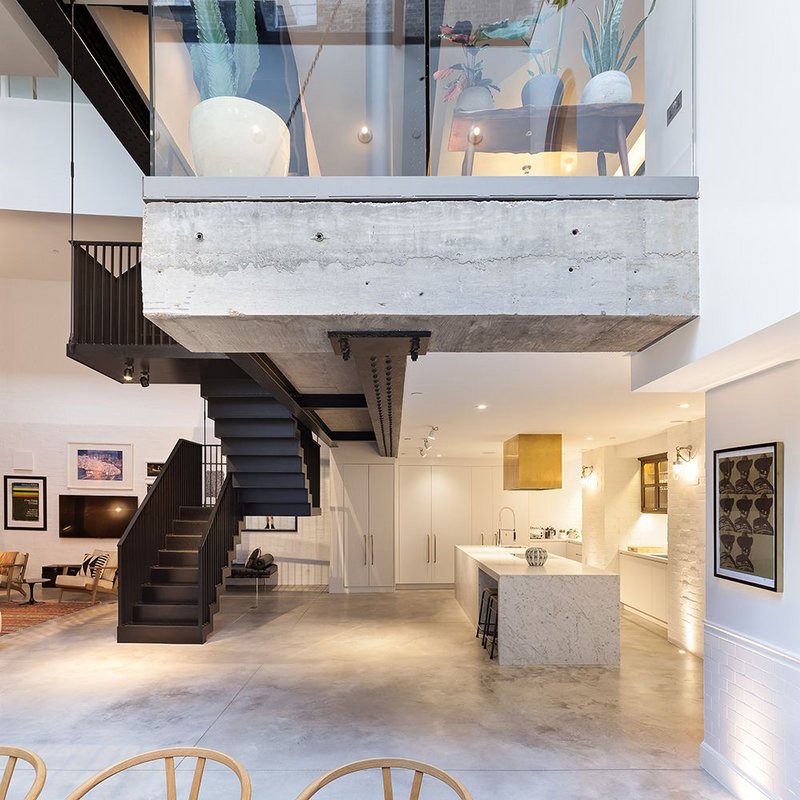 Glazing Vision roof light at The Cooperage in Clerkenwell, London, designed by Chris Dyson Architects.
Chris Dyson Architects has installed a Glazing Vision roof light as part of the refurbishment and expansion of a former Victorian brewery into an exclusive single dwelling called The Cooperage in Clerkenwell, London. The dramatically re-configured basement, whilst offering an impressively large living space, posed a unique challenge. Sitting below street level and with no direct access to daylight it risked becoming dark and intimidating. Chris Dyson Architect's solution was to install a special Glazing Vision roof light above the dining area. This bespoke 6m x 3m bi-parting sliding over fixed roof light was supplied in four sections and had to be craned in over neighbouring buildings. The minimal internal framework of this enormous roof light ensured it did not impact negatively on the clean white aesthetic of the dining space below, nor detract from the impressively lofty feel provided by the atrium.
Of equal importance to the architect was to provide a means of increasing the ventilation in this basement area. The sliding section of the Glazing Vision sliding over fixed roof light is electronically controlled at the touch of a button and travels over the fixed section of glazing to provide a 50% clear opening. The added benefit of this particular type of roof light, especially where roof space is limited, is that the footprint remains unchanged whether the roof light is open or closed.