David Nossiter Architects' Church Barn project in Norfolk shows how old and new can blend together using Glazing Vision's Flushglaze fixed rooflights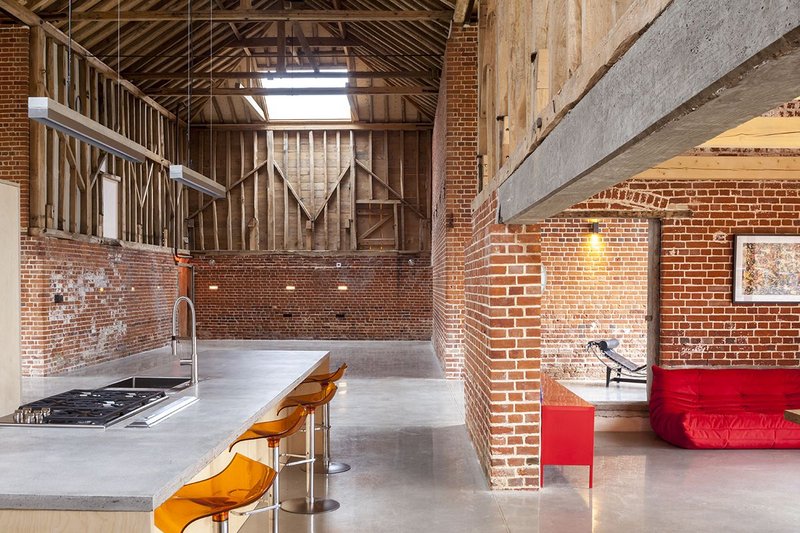 Architect David Nossiter's sensitive conversion of a heritage-listed farm building on the Suffolk border into an exceptional family home has been shortlisted in the Sunday Times British Homes Awards 2017, as well as being named as a finalist in the AJ's Retrofit Awards 2017. A sympathetic synergy of the historical and the contemporary, Church Hill Barn offers spacious living in a beautiful rural setting. Glazing Vision's Flushglaze fixed rooflights were instrumental in flooding the grand central atrium of the barn with natural daylight.
Inspired by James Turrell's Skyspaces, David Nossiter specified two Flushglaze fixed rooflights from Glazing Vision, which were installed into the existing roof apertures. Made to bespoke sizes – almost 3m2 – the rooflights were precision-engineered at the company's factory in Norfolk. Their lack of an internal frame ensured that they did not detract from the magnificent wooden roof/ceiling structure, which the clients loved, or the lofty airy feel of the atrium below.
Most importantly for the client, these generously-sized Flushglaze rooflights allow vast amounts of daylight to stream down from the roof into the centre of the house, while at the same time the clients have unfettered views to the sky, complementing the panoramic views out towards the Suffolk landscape at ground level.