Glazing Vision's Flushglaze rooflight brings daylight into a Trevor Brown-designed rear extension in north London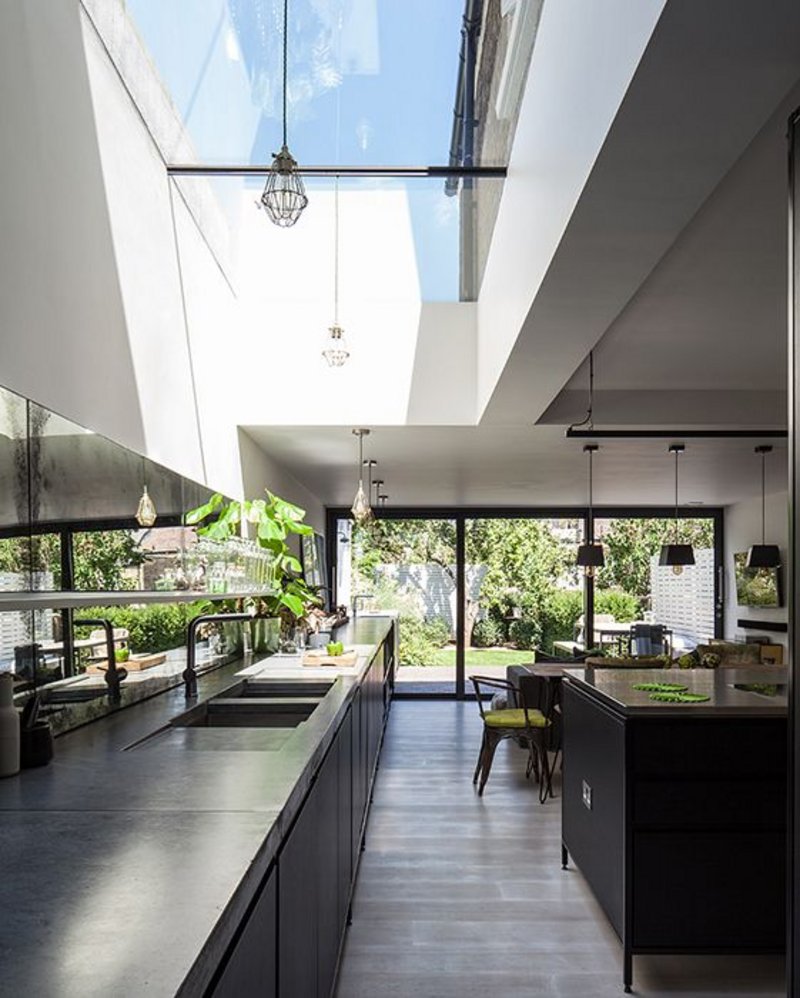 The Glazing Vision Flushglaze rooflight, specified by Trevor Brown Architects.
Trevor Brown Architects has specified a Glazing Vision Flushglaze rooflight for an extension project at a Victorian terraced house in Haringey, London. The original rear room had been fairly narrow, and there had been an alley-like path alongside it running from the back door towards the garden. Trevor Brown designed the new extension so that it abutted the neighbour's outer wall, thereby taking advantage of the full width of the client's property.
Having already had positive experience of using Glazing Vision's products, the architect specified the fixed Flushglaze rooflight as it offered a number of benefits. Firstly, it could be fitted to abut all three walls that framed the roof of the extension while its clean, minimalist exterior would raise no concerns from the neighbours, nor ruin the views from the garden towards the house. The lack of any unnecessary bulky capping would mean that the Flushglaze fixed rooflight would not trap dirt or debris, an important consideration given the recessed position of the rooflight and the limited access to it.
Additionally, the architect was satisfied that Glazing Vision's Flushglaze fixed rooflight provided excellent thermal performance, with its combination of low emissivity glass, argon-filled cavities and warm edge spacer bars. The framework is sealed by a gasket, which means there is no need for a thermal break, thus keeping the profile as reduced as possible.
Where the dark tones and industrial finishes of the kitchen surfaces, and the moody, eclectic mix of furniture in the lounge could have compromised the light quality, this generously sized Flushglaze fixed rooflight has ensured that natural light floods into the extension. It is a bright, welcoming space, and has become the central hub of this family home.