Bauder is offering bespoke seminars on its new BioSOLAR roofing system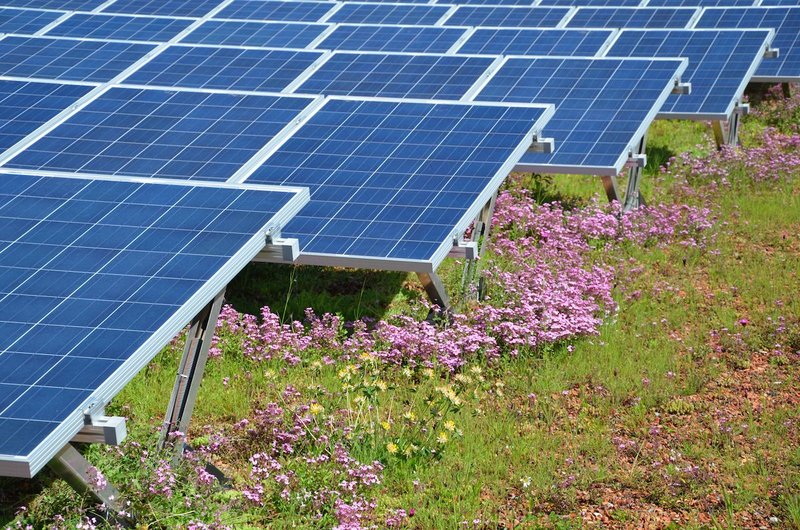 BioSOLAR is an innovative, combined green roof and PV system from flat roof manufacturer Bauder. Launched at Ecobuild in March, it is designed primarily for new build applications where it can help to meet planning and BREEAM requirements. The system can also be retrofitted on many roofs without the need for any structural modifications.
A biosolar roof combines biodiverse, extensive green roofs with photovoltaic systems, a combination of technologies that delivers not only environmental advantages but many other benefits.
The cooling effect of vegetation increases solar output by up to 5%, while the green roof element acts as ballast so waterproofing is not penetrated.
The entire area qualifies as biodiverse green roof because it maximises the area for vegetation. Shade tolerant species thrive under the PV panels, creating a more diverse flora and fauna community.
At Ecobuild, Bauder delivered a seminar on biosolar roofs and how they can help boost your project's sustainability credentials, as well as the potential design and installation pitfalls to be aware of. If you missed the seminar and want to learn more about how a biosolar roof could benefit your future projects, please contact Bauder using the details below to arrange a bespoke CPD seminar that can be delivered at your offices.
You can also follow Bauder on Twitter and LinkedIn for all the latest company updates.