RIBA's 'sense space' will give young and old real hands-on experience of light, sound, texture and structure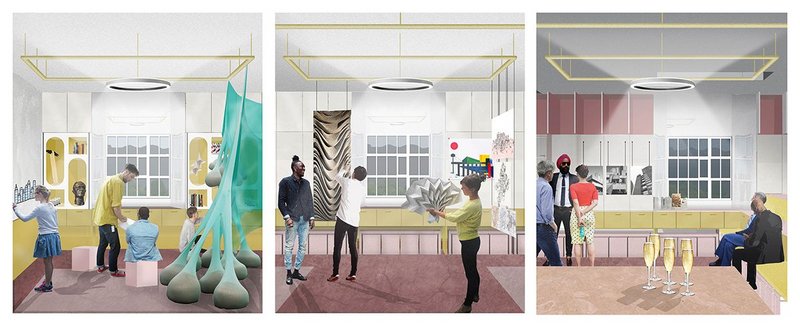 Visitors will be able to experiment with light, sound, material, texture, structure, narrative and pattern at the RIBA's 'sense space', a new public learning zone at its headquarters in London.
The Clore Learning Studio is a proposed 365m² education suite on the fourth floor of the institute's 66 Portland Place home, comprising a dedicated studio, study room, terrace and display area.
Designed by Spitalfields-based practice Hayhurst & Co, the competition-winning design aims to provide children and adults of different backgrounds with multiple teaching and learning opportunities through high levels of adaptability and flexible storage.
Nick Hayhurst, founder and director of Hayhurst & Co, told RIBAJ: 'A lot of children tend to think of architecture simply as amazing high rise buildings in central London, but we wanted to encourage the idea that architecture is really all around them and about light, acoustics, texture and material. The idea was to create a space that enables visitors to test out those concepts.'
To create the main Clore Studio space, non-historic partition walls will be removed to create an open plan room that can be subdivided to accommodate smaller groups. A series of storage/display units on wheels, with pull-out seating, can be moved into different configurations to adapt to the work on display and transform the space.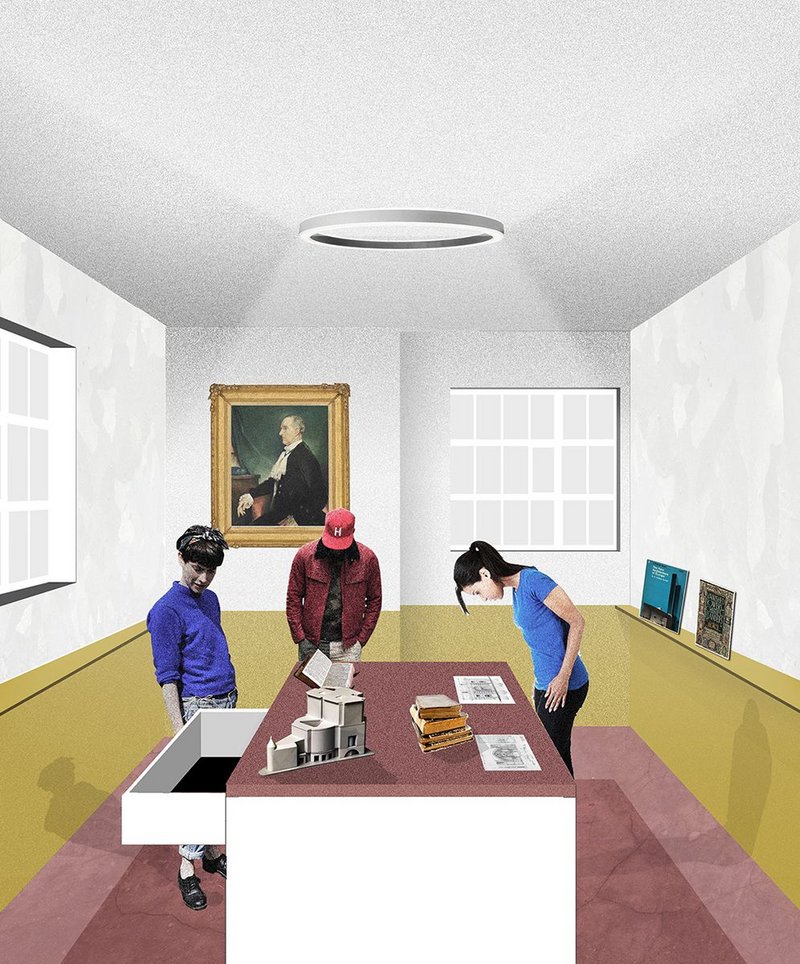 Brass ceiling-hung 'activity frames' will be used by children to weave enclosures and create structures and surfaces, and to hang screens to create discrete areas for competitions.
The roof terrace area will feature a wipe-clean glass balustrade where children can draw designs over the top of the cityscape. The idea was inspired by numerous examples of etched glass in the existing building, designed by George Grey Wornum and opened in 1934.
Similarly, a square pattern on the floors will mirror those in other parts of RIBA Building.
The proposed materials play on the theme of 'surfaces you cannot avoid wanting to touch' – hard and soft, warm and cold. Stained pink cork will cover the pull-out stools in the studio, solid colour-core yellow MDF with an oil or lacquer finish will be used for the cabinetry.
'We are deliberately trying to create something zingy and vibrant with the colours. We didn't want to create a classroom, but a different type of space with its own identity that will excite children and other learners,' Hayhurst concludes.