Gallery's roof refit tackles light and leakage without dumping pyramid profile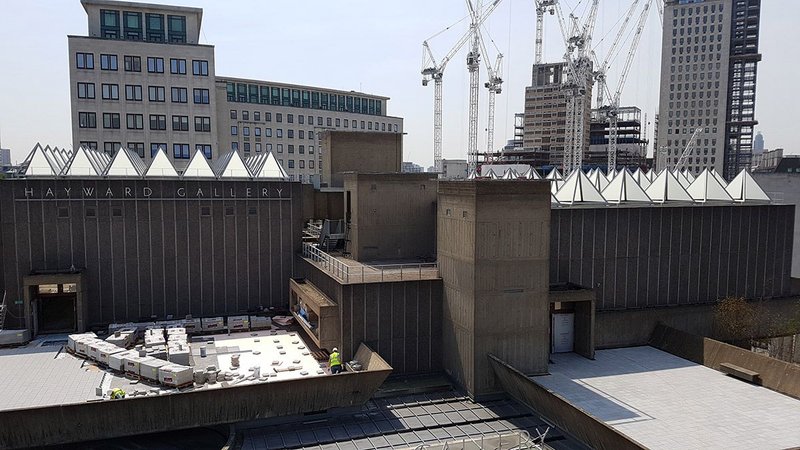 Designed with input from artist Henry Moore, the iconic sawtooth roof of London's Hayward Gallery was always prone to leaks and never delivered on the client's remit to provide a controlled source of daylight for art.
The original team of architects for the gallery, Norman Engleback, Ron Herron, Warren Chalk, Alan Waterhouse and Dennis Crompton, at Greater London Council, were not involved with the design of the 66 pyramid rooflights, which were poorly executed from hand crafted steel sections and panes of Georgian wired glass.
Performance issues led to the installation of a false ceiling that blocked out natural light, reducing the height of galleries by 1.5m.
'One thing we have learnt is that the most stupid shaped roof you could put on art gallery is one made up of pyramids, which amplify sunlight and reflections,' says Richard Battye, associate at Feilden Clegg Bradley Studios, which is taking another stab at the roof as part of a £35 million two-year refurb project to upgrade infrastructure and facilities across the Southbank Centre.
According to Battye, the new roof visually mimics the original four-sided pyramids spread across the two upper galleries, but looks sharper than it did before.
The stainless steel pyramids are fitted with two sides of white glass for solar shading, and have two empty sides to reduce the total weight.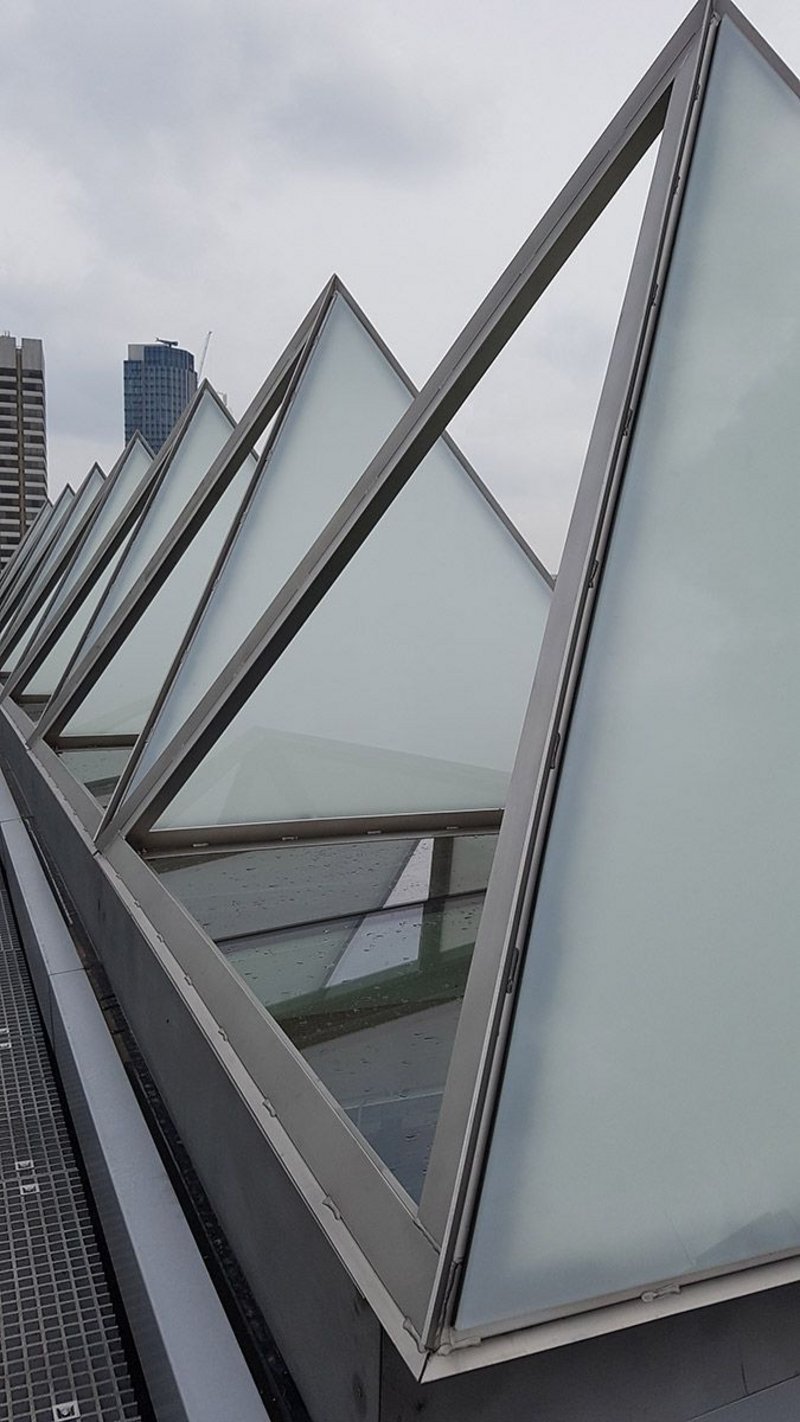 Underneath, a horizontal, double-glazed roof light with electronic controllable blinds, helps improve thermal conditions for the art, which is mostly provided to the Hayward on loan.
Light penetrates the galleries through a grid of large white coffers, designed to prevent sunlight from falling directly on the walls. A spray-on acoustic finish to the coffers helps modulate acoustics in the galleries, which feature hard floors and walls.
Daylighting consultant Max Fordham parametrically modelled the rooflight shading in 3D CAD and developed a 'genetic algorithm' to create optimal shade shapes that would simultaneously provide the most diffuse daylight and ensure no direct sunlight hits artwork on the walls below.
'Taking out all the guff from the ceiling zone meant we gained about a metre of head height and visitors can see another 2.5m up into the coffers, compared to the old gallery, which felt more like a corridor,' Battye concludes.
---