When chatting to the lamp post could be good for you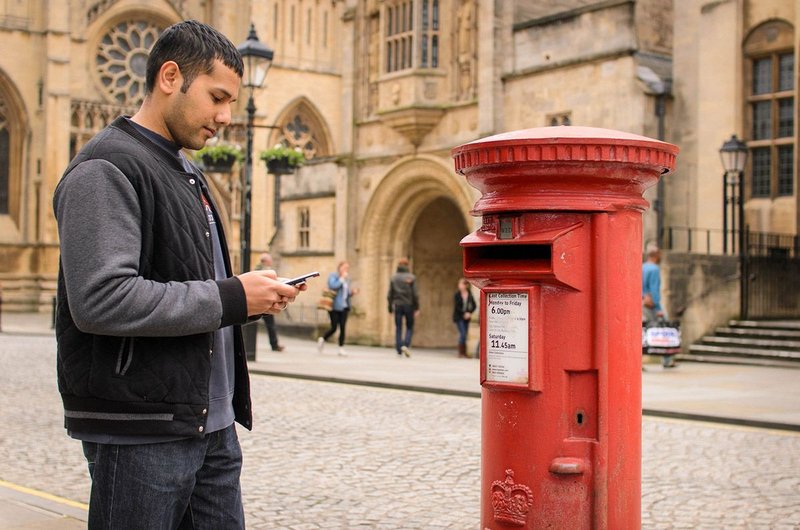 Talking to inanimate objects is normally considered a sign of insanity, but an innovative public art project about to launch in Tokyo aims to make it a source of fun and technological interactivity. Hello Lamp Post, developed by London-based architect Pan Studio, encourages citizens to look at their city in a fresh light by communicating with lamp posts, post boxes and other familiar street objects using their mobile phones.
Participants simply text 'hello' and a unique code specific to each object to a special telephone number to spark up a basic conversation and access previous messages from other pedestrians. The system has already run successfully in Bristol, UK, and in Austin, Texas – winning the inaugural 2013 Playable City Award, launched by Bristol film culture and digital media centre Watershed, and being exhibited as one of the Designs of the Year for 2014 at London's Design Museum.
The Tokyo installation will launch this Saturday at Tokyo's Roppongi Art Night, an all-night art extravaganza celebrating art in the everyday, and run for two weeks or more, depending on its success. Objects that people can converse with, in both English and Japanese, include the iconic Tokyo Tower, the Louise Bourgeois sculpture Maman, and the Roppongi Crossing road intersection. Moving the project to Japan posed specific challenges, explains Ben Barker, co-founder of Pan Studio: "Running the project in a different language, and designing a system smart enough to recognise that language and respond to it, has been the biggest challenge," he told RIBAJ. "It is only after going to a place and meeting the people that you realise the importance of specific words and phrases.
'For example, in Austin our system talked about clouds, but the city has virtually none, and there were a few "cors" and "blimeys" in there too, carried over from the Bristol project, that people just didn't understand. In addition, when you use language as the user interface, and the soul of the project (because a lot of the fun derives from the use of language), going to a non-native English speaking country like Tokyo increases the challenge.'
While preconceptions might suggest the Japanese would be very receptive to art combining technology and playfulness, that's not necessarily the case, he adds: "We thought we would have an audience best disposed to this kind of interaction, which seems inherently Japanese, but we're hearing that locals are very reluctant to act out or transgress from social norms in public spaces. As a result, we've had to tweak the messaging and signage to be a bit more explicit about what the interaction will be like and why it is interesting. In previous installations we simply had a sign stuck to an object saying "talk to me".'
Barker describes the intelligence of the technology as a mixture of 'smart' and 'dumb', designed to recognise codes or serial numbers on bus stops or lamp posts etc. and respond to basic questions. When a person texts 'hello', the system taps into a database and asks the user a question related to that object, such as 'I can't move, what's behind me?' After the user responds, one of a range of generic responses is sent, designed to make it appear that the object is actually talking to them. In addition, users can access a record of previous conversions the object had with others. 'It's seems quite smart, but it's all scripted, providing similar answers to different people, but to the user it feels like the object has heard what they've said and taken it on board. It's a form of positive reinforcement.' Hmm, have David Cameron and Ed Milliband been running similar software in the run up to the election?