Propose a creative solution for multi-generational living using SterlingOSB for the chance to win £2,500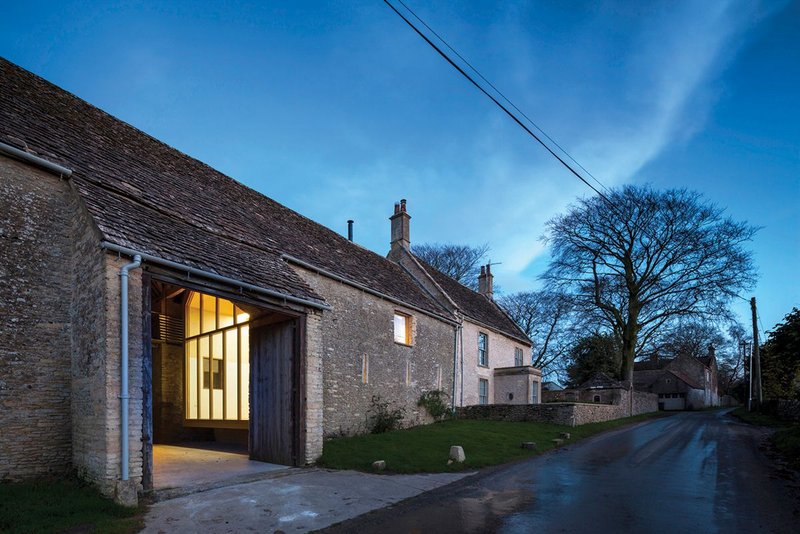 Stonewood Design's Pod Gallery outside Bath creates an extended living 'pod' attached to an existing home but hidden by the walls of the neighbouring barn.
Help us live in harmony
How will society be living in the decades to come? Will the unaffordability of land make independent home ownership untenable? Will there be more imaginative ways for families to make best use of their property assets by proposing novel solutions for how they might be used or adapted?
Those are the questions being asked of architects in SterlingOSB/RIBAJ's MultiGen competition.
We're asking architects to take on the structural potential of SterlingOSB and to propose new modes of adapting a home to make multi-generational living viable on one site. It might be anything from a home that you're extending or appending to, out or up; or a new structure in a suburban garden connected by a subterranean passage to the existing home – a 'granny' or even student annexe.
We're looking for unfettered, imaginative proposals for how future generations might be able to live together on the same footprint, at higher density, while allowing for the independence that three or four generations might crave; not just a extension but a return to real, shared, multi-generational living, driven by modern economic realities and innovative, fresh thinking.
Our judges:
Daniel Kerr, director, Mawson Kerr
Julia Park, head of housing research, Levitt Bernstein
Stephen Proctor, founding director, Proctor & Matthews Architects
Toby Carr, Associate Architect, Sarah Wigglesworth Architects
Chair, Jan-Carlos Kucharek, senior editor, RIBAJ
With cash prizes for the award winner and commended entries, they will also appear in a special supplement published in the October 2017 issue of the RIBAJ.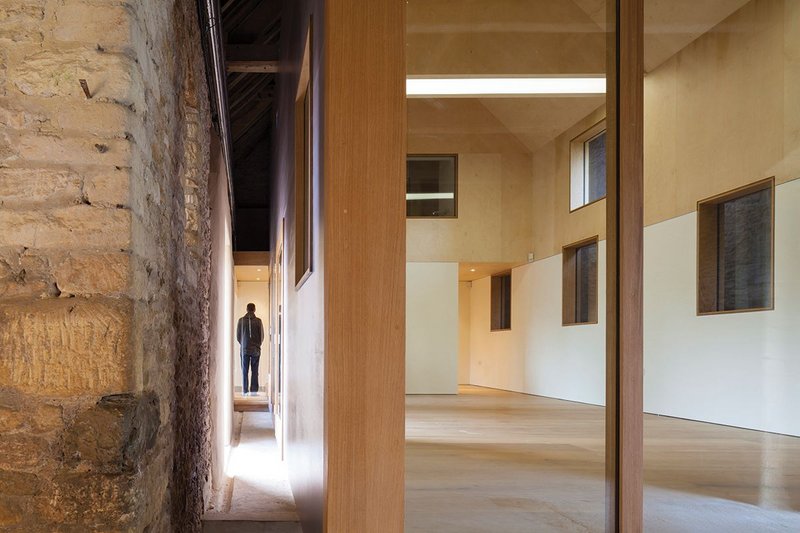 Extended and autonomous, Pod Gallery's timber structure is distinct from the barn walls and roof.
CRITERIA
The family property or housing can be of your choosing. You will be looking to increasing the usable area of any family property by up to 35m2 to create an additional independent unit. The design could provide a home for a young adult, student, worker, or middle-aged or elderly individual using the intrinsic structural properties of SterlingOSB.
How you choose to extend or append to that property is up to you, but any proposal should allow for separate access to the new structure – either internal or external. As this is blue sky thinking, proposals will not need to accord with current planning guidance or regulation; but they should aim to be accessible, sustainable, healthy and viable.
---
JUDGING
Chaired by the RIBAJ, judges will be looking for imaginative uses of SterlingOSB and innovative spatial propositions as key criteria of the judging process. Any proposal should consider structural, acoustic and thermal demands of higher density living. Prefabrication, panels or CNC fabrication can all be considered. Other materials may be used to both clad and fit-out the proposal but structural integrity is to be predicated on the use of SterlingOSB.
The winning proposal will be the one that, in the minds of the judges, produces a solution on the chosen site that is spatially innovative and which best accommodates the various demands of intergenerational living while making best use of SterlingOSB's properties.
Submissions
Entries must be include the following and be laid out on no more than two A3 sheets, supplied electronically as pdfs:
Plans, including north point
Sections explaining space and function
Elevations showing the look of the intervention
3D axonometric showing construction methodology
Any optional supplementary images you consider helpful
Notes
The jury's decision is final
First prize: £2,500, three commended submissions: £250
No correspondence will be entered into by the organisers or the judges regarding feedback on entries
Shortlisted entries will be notified in writing
Shortlisted entries will be invited to the prize giving event on 19 September 2017
Deadline extended: 27 June 2017
Please email you entry, or any questions to: multigen-comp@ribaj.com
---