For refurbishments where replacing original windows is not an option, Selectaglaze offers neat and high performing secondary glazing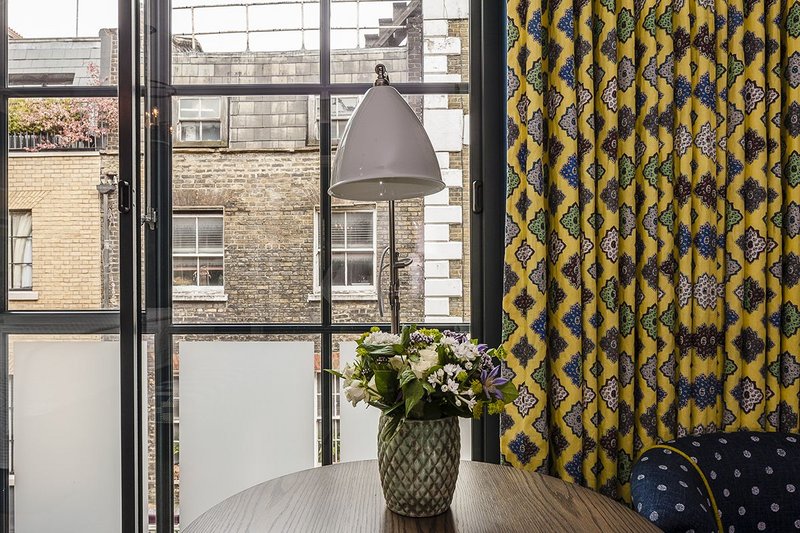 Ham Yard Hotel, London
Wasted energy and the thermal efficiency in buildings have become important topics on an environmental and financial level. Buildings account for more than 40% of all carbon emissions, therefore creating ways to reduce carbon footprints are a major concern.
Selectaglaze secondary glazing systems use low emissivity glass which can reduce heat loss by more than half and achieve a U-value of around 1.9. With sealed unit glazing, a figure as low as 1.3 can be achieved.
When achieving airtightness is a requirement, secondary glazing can provide significant improvements if changing the original draughty windows is not possible. This is generally when a building is listed or sits within a conservation area. Air permeability performance below 5m3/h.m3 is readily achieved with Selectaglaze sliding systems and below 1m3/h.m3 with Selectaglaze hinged systems.
Secondary glazing is an independent window fitted to the room side of a building, and is a discreet and fully reversible adaptation widely accepted by most heritage bodies. All of Selectaglaze's units are custom made to the individual window using high performance seals to ensure the tightest fit, reduce air infiltration and virtually eradicate draughts.
The Selectaglaze range is extensively tested and offers designs to suit all buildings across all sectors, from those with listed status to new builds. It has also completed a number of projects that have received a BREEAM rating.