On The Level supplies unique wet room formers with dual outlets for luxury Knightsbridge apartments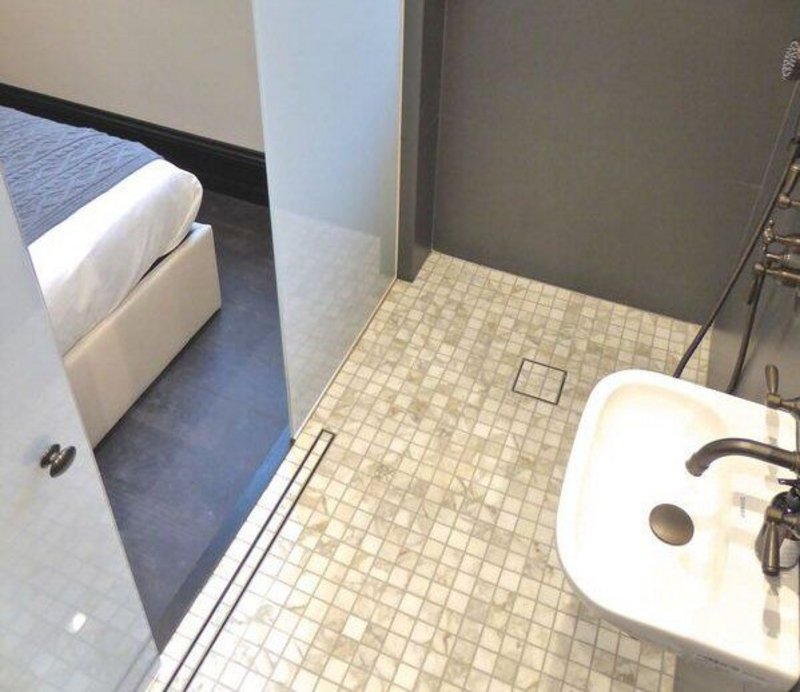 This 5-apartment project for a property in Knightsbridge, London, was a unique project with distinct requirements for the wet room floors - all of which were different shapes and dimensions, some quite compact and some very large and all with dual outlets.
A linear drainage channel in the doorway and a primary gully underneath the shower head were needed to protect against any water escaping onto extremely expensive flooring in the adjacent room. This aspect of the project was incredibly important, resulting in the design of formers which were not only bespoke in size and shape but also in terms of fall, drainage and tanking requirements.
Some formers were very large (in one case 2.6m x 1.1m) so On The Level (OTL) decided to increase the gradient from the norm, thus providing much better water flow to the gully. This also acted as an added precaution in the extremely unlikely event of water flowing away from the gully.
On The Level visited the site to take measurements which the CAD team used to put together drawings identifying where the gullies would be positioned. These plans had to correspond to the joist layout underneath the floor so that the drainage would not clash with any underfloor obstructions.
At the request of the client, the linear channels had to match the brassware in the wet rooms so the channels were given a matt black finish; OTL worked alongside Volente to provide this solution.
With 30 years experience, On The Level has built an enviable reputation for imaginative wet room design solutions and efficient manufacturing techniques. The patented formers are precision engineered in 24mm birch ply in a state-of-the-art factory in the UK and can be any size or shape, offering endless options for designers and architects working with wet rooms in awkward, confined or substantial spaces.