The strong form is a playful response to the brief, dynamic in both character and user interaction – Daniel Kerr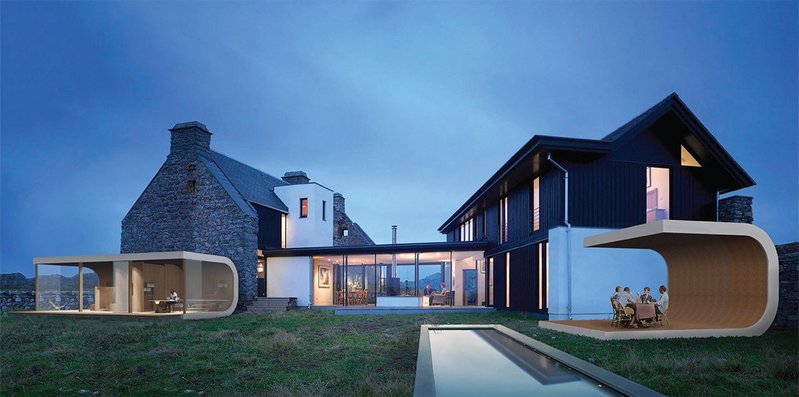 Multiple configurations of the pavilions standing alongside an existing building.
One of the best presented entries, S+ Architecture's Devoid Sensation House, is a modular pavilion. Following a theme demonstrated by many of the submissions, this is a flexible space that can not only be used for many different purposes as a family grows and contracts, but can also be erected in different locations.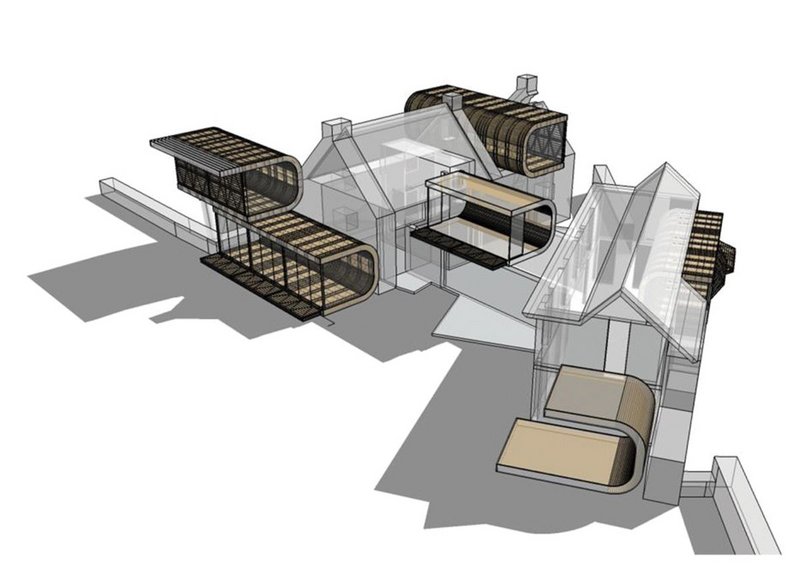 Potential placements and arrangements of the Devoid Sensation pavilion.
The additions are constructed from a kit of parts CNC'd from SterlingOSB, which could be mass manufactured. These structural OSB elements are assembled to create elegant C-shaped modules that are enclosed by glazing.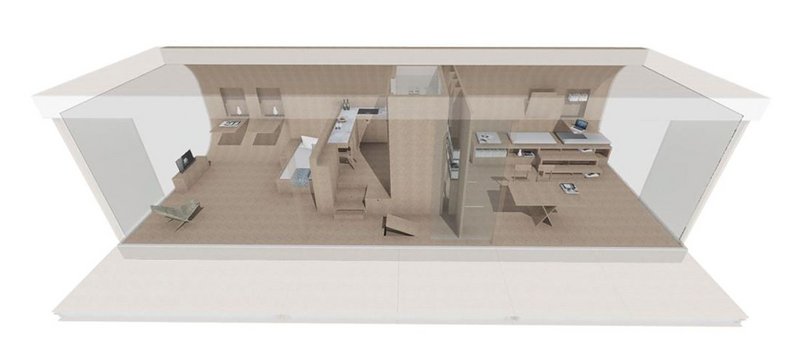 nternal arrangement showing the furniture unpacked.
Combining them can create pavilions of different lengths depending on the required use – in its smallest guise two units are connected to form a 22m² addition.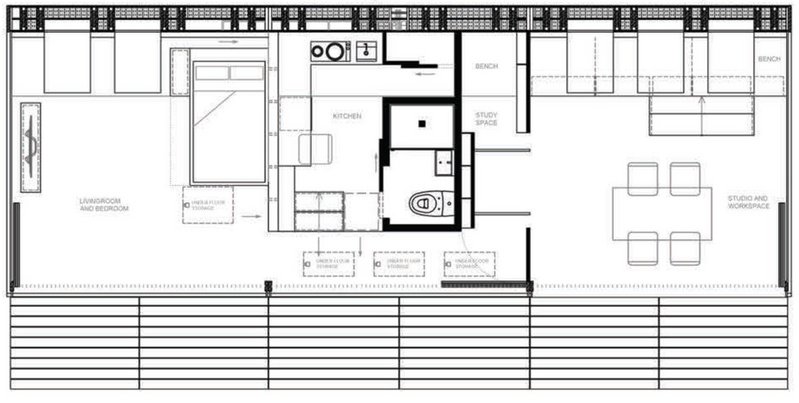 Plan showing three modular units combined .
Internally, moveable built-in furniture allows the space to be easily transformed into many arrangements according to the unit's required function.
---