Sofie Pelsmakers looks at the danger of unintended consequences to energy efficiency measures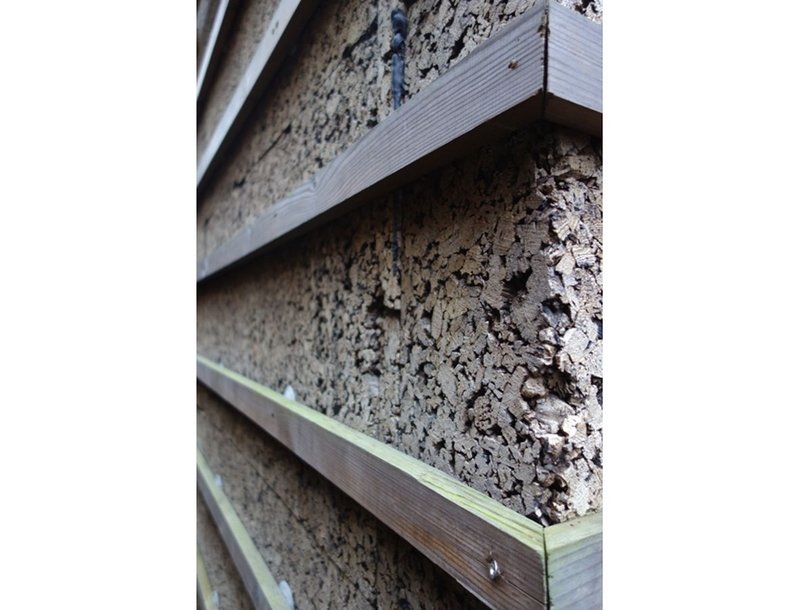 External cork insulation of a Victorian end-terraced house in south London by Venner Lucas Architects.
Some 25 million existing dwellings will need to be upgraded by 2050 as part of the UK's move towards a low carbon economy and built environment. To illustrate the sheer scale of this challenge, that means we need to upgrade about one dwelling every single minute for the next 35 years.
From an energy, thermal comfort and fuel poverty point of view, buildings should be upgraded to the highest affordable standard. Given the significant scale and urgency of this national task, buildings should be given this substantial fabric upgrade only once during this time, reducing occupant hassle factor, disruption, cost and resources. However, retrofits could be undertaken step by step: partial refurbishment of fabric elements as and when replacement and upgrade is required, but always as part of a whole building masterplan. It is crucial that the whole building is considered during retrofit design, owing to the complexity and interaction of different measures. This supports the minimisation of unintended consequences arising from upgrading or 'fixing' one thing but causing issues elsewhere. This applies even if only parts of the building are upgraded or where a refurbishment is carried out step by step.
Unintended consequences can already be an issue with simple building maintenance – for example addition of impermeable materials; repointing with cement mortar and old cement render causing brick degradation behind cracks.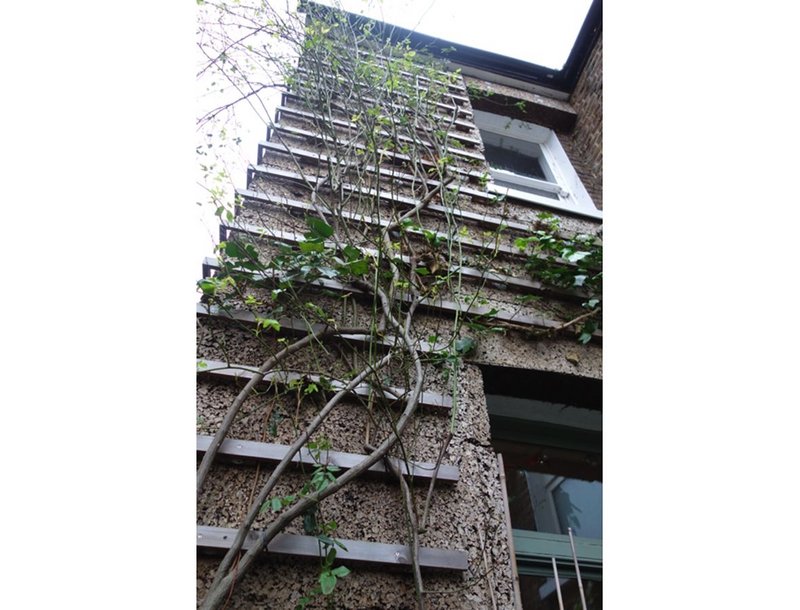 External cork insulation of a Victorian end-terraced house in south London by Venner Lucas Architects.
In particular, when undertaking more substantial upgrades, occupant health needs to be protected. For example, sufficient and controlled background ventilation – such as MVHR or continuous MEV (mechanical extract ventilation) – must be provided when a building is being made more airtight by additional insulation and/or sealing gaps and cracks in our quest to save energy and increase thermal comfort. Doing so will avoid excessive moisture and pollutant build-up which affect human health. Equally, retrofit details, finishes and execution are crucial to avoid thermal bridging and surface and interstitial condensation, with consequent fabric degradation and mould growth/timber rot. Failure to apply such measures would affect human health and the need for future repairs would be likely.
Another unintended consequence of fabric upgrades could be future summer overheating: a well-insulated fabric keeps the heat both in and out. However, where a highly insulated fabric has not been combined with solar shading, internal temperatures may become excessive in summer, again affecting human health and negating any energy savings if active cooling is introduced.
Finally, we should not assume that upgrading buildings automatically leads to energy savings. A whole host of issues such as design, lack of suitable predictive energy-use modelling tools, installation, workmanship, commissioning, complex user controls and user behaviour can lead to smaller than expected energy-savings. This highlights the importance of careful design and consideration of the above, while also acknowledging that the benefit to the occupants is not simply lower energy bills, but also increased thermal comfort and better health – impacts which cannot be measured in CO2 but which are nevertheless important and are additional drivers of upgrading existing buildings.
Note: a free STBA/DECC online tool can help to make more informed decisions; it attempts to highlight the complexity of inter-related issues and potential unintended consequences: www.responsible-retrofit.org/wheel.
---
Sofie Pelsmakers is the author of The Environmental Design Pocketbook