The recent seminar Working in a BIM Environment in 2018, organised by RIBAJ and ASSA ABLOY, considered how to harness BIM's potential, and how to deal with the issues that increasing digitalisation throws up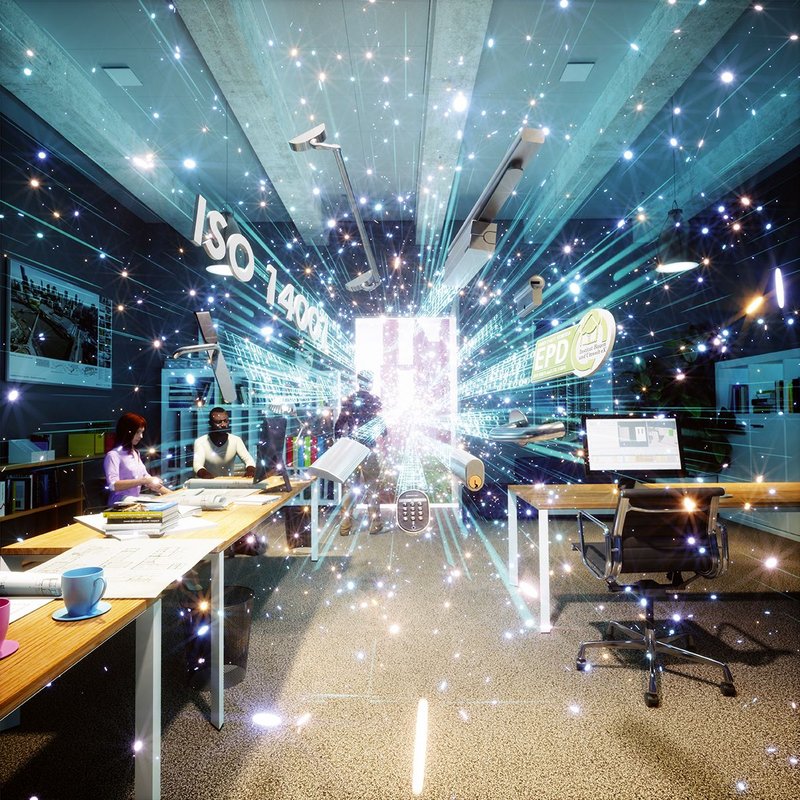 BIM has been with us since the start of the century yet its potential is still to be fully harnessed. While the 2016 mandating of BIM for all government procured assets was a major step, more still has to be done to maximise its full scope.
At the same time, the impact of digitalisation on the built environment brings new challenges. Who owns the digital assets? Who is responsible for managing them? And what will we do with all that time that BIM could save? These and many further issues were discussed at the seminar Working in a BIM Environment in 2018, an RIBA Journal event in association with ASSA ABLOY.
Chair Neil Thompson, a director at Atkins and chair of the IET Digital Built Environment Board, talked about the transformational potential of digitalisation in the built environment and the challenges of applying it consistently as 'business as usual' in order to maintain its forward momentum. It's a process that has been particularly difficult in construction, he said, because of the complexity of a sector that involves so many stakeholders.
The BIM champions on the architects' panel needed no convincing of BIM's benefits. Working in BIM is now the new normal on large projects, according to Hawkins\Brown architect Kimberly Scott, who has been using BIM Level 2 on the Tottenham Court Road Crossrail station in London, where it has been invaluable in negotiating the intricacies of the interface with the Central and Northern lines. However, she feels that BIM is 'still in its infancy' in terms of what can be achieved over the whole construction industry. She predicts an increasingly important role for the BIM information manager.
'We have a great big BIM model but not everyone knows exactly how to find the information they are looking for,' she said. 'It's about being a bit more intelligent about how we organise that data.'
According to Casey Rutland, UK digital director at engineering consultancy Royal Haskoning, while the full 'utopia' of BIM Level 2 has not yet been reached, there is too much focus on negativity rather than the opportunity for BIM to improve a company.
After all, there can be no going back for the industry: 'But you wouldn't want to. You're in a much better place to collaborate and to grow into different services.'
According to Haskoning, 'the age of guessing' in architecture is over, with architects now able to use BIM to give clients the 'proof' and reassurance that things will perform in the way they want.
We need to identify the boring tasks that no-one likes and look at automating those
Linda Thiel, leader of White Arkitekter's London studio, expects BIM to drive change in the procurement process, potentially cutting out the middle people from specification to delivery. This could promote more local sourcing and more reuse of materials such as bricks through the tagging of products.
'Everything isn't just [about] going faster. It's actually using that extra time to focus more on the design, and help the design be more efficient, and use that time to add value to the project,' said Thiel, citing White's use of the 3D environment with stakeholder doctors to review and improve the design of rooms on a hospital project in Stockholm.
Certainly there was hope that for architects, BIM could be liberating if the time it saved was used positively. A case study by Eric Spooner, BIM manager at ASSA ABLOY, demonstrated how its Openings Studio software supported the development of the specification and schedule for 1600 door openings for the Banner University Medical Center in Arizona, and then enabled the input of the final specification on the BIM model in a matter of minutes, thus potentially saving the architect many hours of data entry.
'We need to make the savings and then put that value somewhere else,' said Olly Thomas, associate director of PCSG. 'Even if your client isn't asking for it, just do it, because you'll make efficiencies and harness the extra productivity.'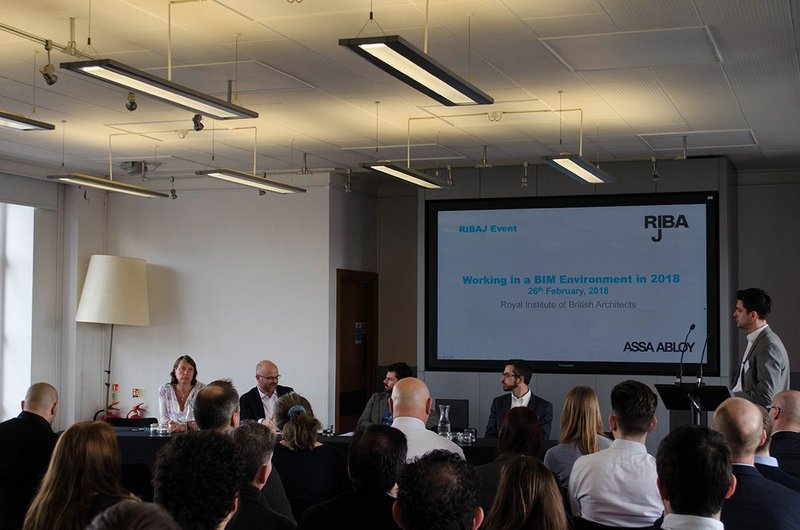 Such efficiencies should be seen as a massive opportunity to improve the overall design, according to Anne Kemp, Atkins director and fellow for BIM strategy and implementation, who also heads the UK BIM Alliance.
'We need to identify the boring tasks that no-one likes and look at automating those… You now have some free time – what could you do now that's more inspirational and creative? That privilege of time is massively valuable and could transform our industry,' she said.
Participants also saw the potential for greater use of BIM in relation to FM, which is yet to fully engage.
'The construction and design side has matured but I think the FM side is way behind as far as I can see… many FM contractors are still set in their ways,' said Martin Quinn, senior project manager at developer Great Portland Estates.
Kemp said that the UK BIM Alliance was seeking to tackle difficult challenges relating to product data.
'There are clearly different views, with some clients wanting to retain all of the data and keep control of it, and manufacturers being very nervous about that and wanting to keep ownership of it… Guidance is massively important,' she said.
All seminar participants agreed that the client should be the one who owns the BIM model information, but that the lead designer should be the BIM manager. Kemp feels that architects have a key role to play in influencing clients in their understanding of BIM.
'We need to help clients be more informed... How can we collaborate more and start to break down the silo-ed approach of architect versus supply chain?,' she asked.
With the ambition for public and private industries to have embraced Level 2 BIM by 2020, followed by the prospect of Level 3 fully collaborative BIM by the mid 2020s, there should be ample opportunity to do just that.
---
This event was CPD accredited and organised in partnership with ASSA ABLOY