Every building design is unique, so you should be able to specify exactly what you need for your project. This guide will lead you through how to specify a rooflight for your project in 5 simple stages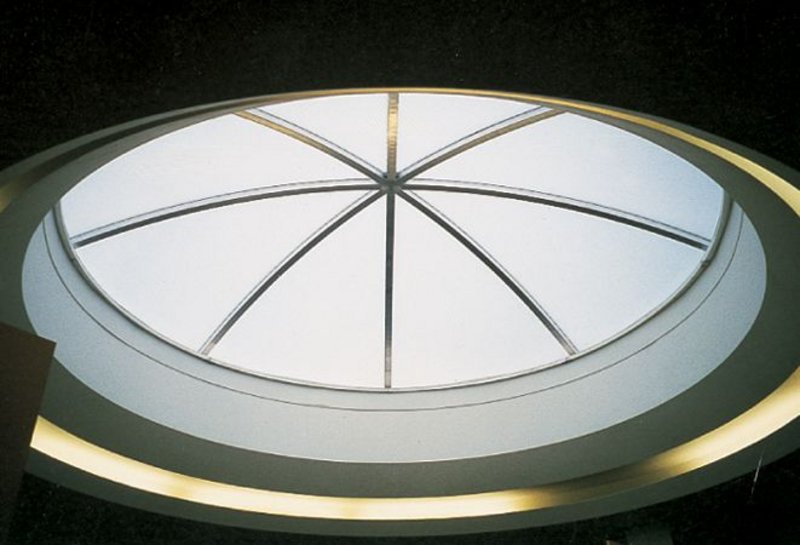 1. Select the shape of rooflight
Em-Glaze modular glass rooflights come in a range of styles and shapes to suit every project, so you can choose between square, rectangular or circular rooflights. We also have Em-Glaze continuous rooflights, built specifically to order based on your specifications to fit any building and maximize daylight. If you're not sure what style of rooflight would be best for your project then please contact us and we will be happy to show you the full Whitesales range of rooflights and skylights, including accessories.
2. Take site measurements or choose a size
Em-Glaze modular glass rooflights come in a range of standard sizes ready for immediate dispatch, but other non-standard sizes are available to order. Take a look at our Em-Glaze sizing chart to select a standard size, or find out what site measurements you need for a bespoke size – so you don't need to change your designs or be restricted by rooflight size.
3. Select the curb type
Em-Curbs are designed to be used in conjunction with Em-Glaze modular rooflights, and the multi-chambered construction makes them extremely robust and thermally efficient. They are finished in standard white internally and come in three different heights: 150, 300 and 350mm. Em-Collars are also available for installing to existing or non-standard size builder's upstands.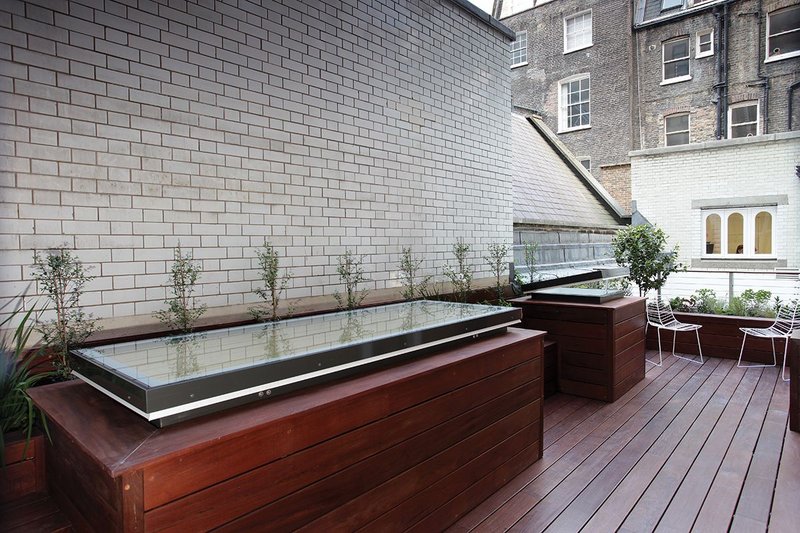 4. Specify the glazing
Choose from standard double glazed with 32mm hermetically sealed Low E argon filled units with a warm edge spacer, or our high-performance triple glazed option. You can also choose from different finishes such as clear, opal diffused, tinted or solar control. Em-Glaze modular are flat glass rooflights, however we also have other glass rooflights in pyramid, trapezoidal and domed profiles as well as polycarbonate domed rooflights.
5. Select ventilation and opening options
Our Em-Glaze rooflights come with several ventilation options including controllable trickle, a slot vent to allow continuous airflow; controllable rotating, for slightly more airflow; hinged manual spindle opening, for rapid air movement; and hinged electric spindle opening, which is controlled remotely, with wind, rain, CO2 and temperature sensors available as options.
Follow these 5 steps for how to specify a rooflight for your design to make sure that you specify a rooflight that is a perfect match for the project you are working on. As well as the above options, we can also add optional extras such as comfort control panels, burglar bar grids and security frames, solar control and even self-cleaning glass – almost anything is possible.
Whitesales has over 140 sizes of rooflights in a huge range of styles and finishes – the largest selection to choose from anywhere in the UK. Our range of rooflights includes minimalistic and contemporary Em-Glaze glass rooflights, frequently specified for their sleek design and fully welded aluminium powder coated frame and sill detail.
If you have any questions about the specification of any of the Whitesales rooflights and skylights, or would like to discuss your current project requirements, then please get in touch.
---